This post is sponsored by Danskin. All commentary and opinions are my own.
Ladies, ladies, ladies!! As the #SSFchallenge charges on, I have to say I am so impressed by all of the progress everyone is making so far!
Just a few days into the challenge and we've already had a TON of amazing check-ins, mindset shifts, personal triumphs and support opportunities for of our amazing sisters in the group. I am so grateful and blessed beyond words to be hosting this challenge with you and can't wait to keep the momentum going!
I've gotten several questions now about sports bras and which ones are best for what types of activities, so today I'm going to share with you the ones I've been wearing for my own workouts lately as well as a few tips on how to find the perfect fit for you no matter what activity you're doing!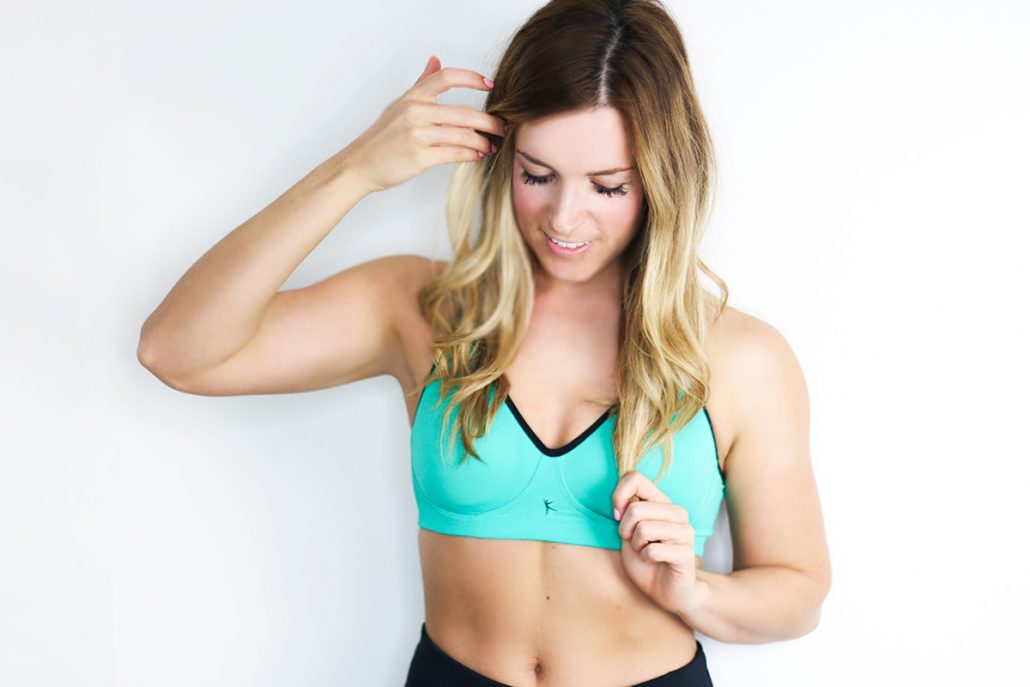 How To Find the Perfect Sports Bra
First of all, let me just say we've all been there. If you're like me, you've gone through countless sports bras looking for that perfect fit – something that not only flatters your shape but also provides great support for any activity. And it can be frustrating at times because some bras, based on their shape and material, can look great in the store but actually be really unflattering IRL.
How can you make it easier on yourself so that you save time shopping, trying on different fits, and struggling to find your soulmate sports bra?
Here are some of the tips I've discovered for how to actually find a good fit when it comes to sports bras. If you know me, you know I love (and definitely prefer) online shopping over spending time physically going to stores to find new items, so here are my best online shopping secrets!
Whether you use them at your local department store or stay home like me and order everything off the internet (go girl), these top tips for sports bra shopping will help you out in your search!
♡ Know Your Sizing
It's important to regularly check your sizing so you get the right fit. Just because you were a 34B in high school doesn't necessarily mean you still are; you may have fluctuated up or down in both cup size and band width over the years with normal body changes like muscle gain, fat loss, or even maybe a pregnancy or two. First of all, it's COMPLETELY NORMAL to go through different sizes over the years! Don't freak out about it, just stay aware of your health and make sure you're buying the right sizes to make you feel your best. 🙂
If you don't know how to measure your own sizes, some stores in big malls offer this service for free! I personally do this at Victoria's Secret every couple of years, but other department stores offer the service as well in their lingerie departments.
♡ Get A Band Size Bigger to Avoid "Bra Bulge"
In times when I've been on the "less lean" side, or when sizes just generally run small and I've felt worried about the band pinching my skin & extra adipose tissue on my back, I always make sure to get a size up from what I'd normally get just so I have that extra wiggle room (literally).
I do this with a lot of tops, not just sports bras, because even if something is meant for a "snug fit," I find that having a slightly looser fit is actually much more flattering on my body type. I don't go overboard because I don't want the clothes to be baggy, but getting the next size up helps me stay much more comfortable in my own skin! 🙂
Sometimes retailers don't go with traditional bra sizing (32A, 32B, 32C, etc.) so check to see if yours does. If they don't, they'll usually still offer a sizing chart so you know what range the clothes sizes (like S, M, L, XL etc.) are actually in. Make sure you peek at the sizing chart first so you know the difference between their sizes. This will really help you get the right one the first time!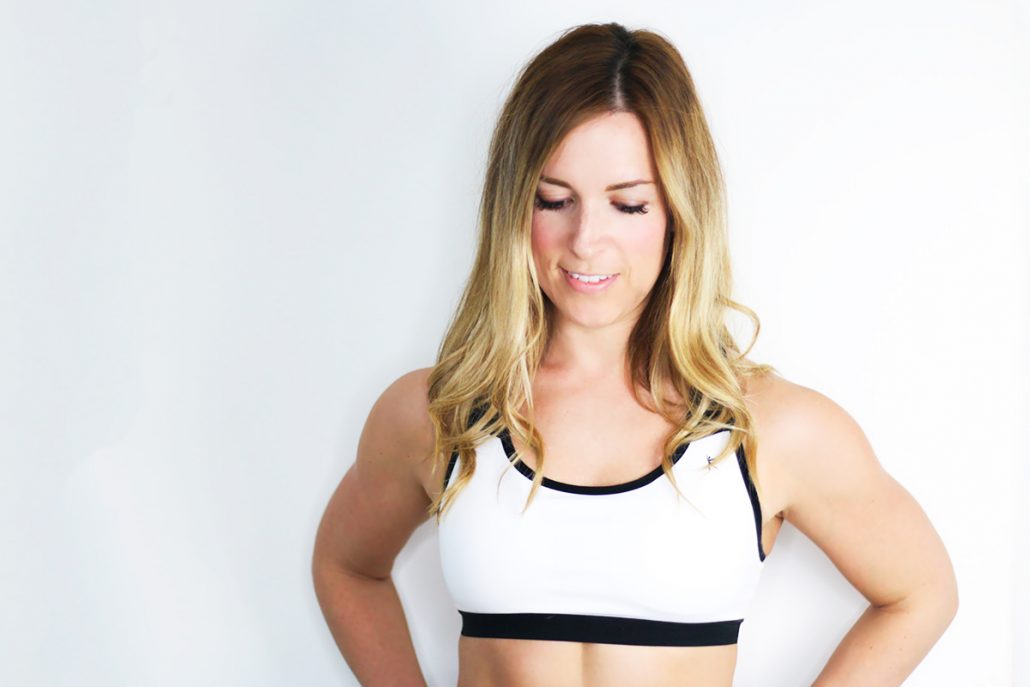 ♡ Double It Up!
If you have a larger upper body, this is something I've seen and advised several female clients to do in order for them to stay ultra supported during their higher intensity workouts. Wearing two sports bras instead of just one may not seem ideal, but I've seen it rapidly transform the support these women are getting especially while running, jumping or doing any other high impact activity.
With a larger chest, these movements can be very uncomfortable if you don't have adequate support! Instead of just not doing them at all, make sure you're doing what's best for you and your beautiful unique body, and don't be shy with doubling up if you need to. Having worked in a gym for a long time, I can tell you it's much more common than you'd think!
♡ Match the Material to the Activity
From cotton to blends to purely synthetic materials, you definitely need to find the right materials for each type of workout you're doing! If you're doing lower intensity exercise like yoga or walking, you can stay with cottons and blends. But when you're doing workouts that you know will make you sweat, it's so much more comfortable to find softer synthetic blends that are not only gentle on your skin, but also help wick away sweat quickly.
Finding the right material will help your body temperature stay cool, help you stay comfortable and make working out that much more pleasant!
♡ To Pushup, or Not To Pushup?
This is really a personal choice, and not everyone has this issue, but ever since I started exercising years ago I personally lost at least one full cup size. Every woman's body burns fat differently, and for me I notice my chest is the first thing to go!
However, instead of rushing out to get enhancement surgeries or anything like that, I prefer to just find a good pushup bra that helps to shape my upper body. I want to be healthy, happy and strong, instead of resorting to surgeries or other risky enhancement options, which is why I prefer just to find a great pushup bra instead.
Whether you do that or not, just remember that no matter what size you are, you are beautiful inside and out and you don't need to change a thing about your body if you don't want to!
Keep your focus on your health, not your aesthetics, and remember that beauty comes in all shapes and sizes! ♡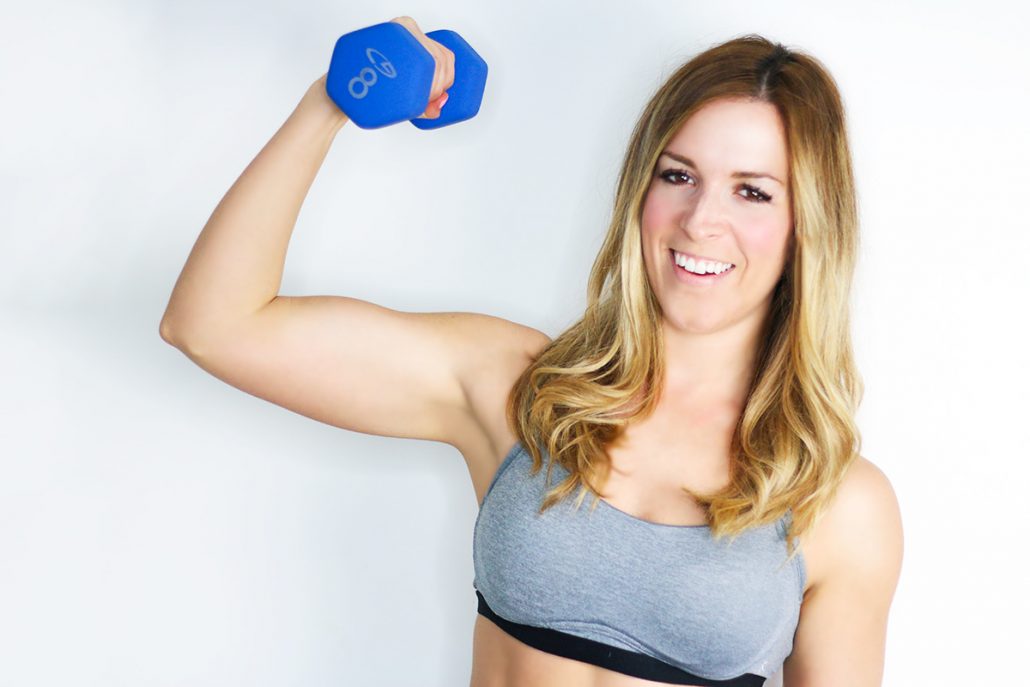 I've personally been wearing Danskin Now sports bras when doing higher intensity activity such as any jumping, running or perhaps eventually inversions like headstands because as you know, it's important to have great support but I also don't like to break the bank just to look cute and stay comfortable in my workout clothes. #FitForEverything
These particular sports bras are really a win-win.
Most are under $20 so you can get a variety of shapes, colors and sizes to try out. I like that these not only provide support, but have also been helping shape and contour my body without squeezing my back too tightly. That's really important to me in a sports bra! I've been really enjoying basic colors lately, so I got a few of them in all white, grey and green (pictured above).
Which would you wear, or what other brands have you found out there that are great for sizing and support?
Tell me in the comments below… Can't wait to hear your thoughts!
Your trainer,
Liz
https://supersisterfitness.com/wp-content/uploads/2017/01/liz-danskin.jpg
800
1200
Liz
https://supersisterfitness.com/wp-content/uploads/2017/09/SSF-logo-plain-pink.png
Liz
2017-01-09 09:43:47
2017-01-09 12:31:49
How To Find the Perfect Sports Bra | Fitness Fashion ♡ Sports Bra Haul