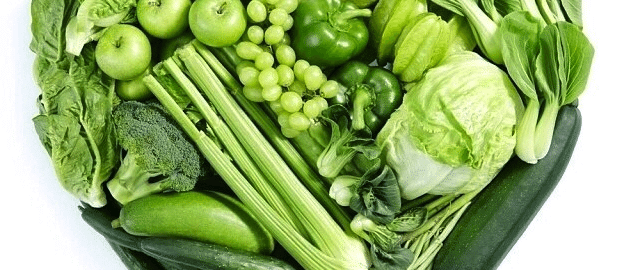 Vegetable (noun):
A plant cultivated for an edible part, such as the root of the beet, the leaf of spinach, or the flower buds of broccoli or cauliflower.
That's a formal definition we found from a quick Google search. Our definition would look more like this…
Vegetable (noun):
A kickass whole food that should be eaten in abundance due to its high fiber, antioxidant, and other powerful phytochemical content. Probably the greatest, healthiest and most versatile food on planet Earth for which we wake up every day grateful to consume.
If you hate veggies, it may not be your fault.
Maybe you had a bad experience as a kid where your parents forced you to eat a plate of canned peas or bitter brussels every night. Maybe you just never learned how to cook them correctly so now you associate vegetables with a bland, soggy waste of space on a plate. Or maybe you're actually part of 25% of the population who has a genetic trait that causes receptors to be extra-sensitive to bitter tastes.
Whatever. It's not your fault if you hate veggies right now. It's your fault if you don't learn how to learn to love them! From now on, make it your priority to fix your veggie phobia because this alone can completely change your health and transform your life. Vegetables are your key to unlocking long term health and fat loss, so listen carefully and try this out…
How to Sneak More Veggies Into a Veggie-Hater's Diet
Add veggies to foods you already love or substitute them in for not-so-healthy ingredients. For example, use zucchinis in place of noodles for a lasagna or pasta dish, or try using spaghetti squash as a pasta replacement. Or how about this? Add a handful of spinach to your next smoothie or protein shake ~ you won't even taste it!
Check out our clever veggie recipes. One of the most creative ways to incorporate veggies is by learning to use them in unconventional ways. For example, try our kid-friendly Cauliflower Protein Pancakes or our Zucchini Pizza Boats as an alternative to pizza!
Soups, salads, sandwiches. All of these meal ideas can be totally LOADED with a variety of delicious veggies. Add onions, spinach, tomato, thinly sliced carrots, zucchini or whatever you desire! Try our Creamy Acorn Pumpkin Soup ~ this soup is so delicious you won't even know you're eating a full bowl of vegetables.
I dip, you dip, we dip. Get a good dip or hummus that you love. There's no better way to devour raw veggies straight from the plate than by dabbing and dipping them in your favorite flavors. We recommend spooning out a serving or two so you can practice portion control with your dip technique.
One word: kabobs. Try them. We have lots of easy recipes for throwing together your own skewers in our Healthy Little Book of BBQ Eats & Summer Sweets. On that note… have you signed up for our newsletter a yet? When you do, you'll instantly get a special surprise gift (but that's all we'll say about that — sign up to find out what it is)!
Get creative in the culinary field and use bell peppers as a way to hold other ingredients together. Try our Italian Turkey Stuffed Peppers. So easy, it's un-bell-ievable! 😉
Breakfast, lunch and dinner. Make it a personal goal to learn how to incorporate veggies at every meal. Use them to complement your main protein source and to enhance a meal's textures and flavors. For example, toss them into an egg scramble instead of just having plain old eggs for breakfast. Top your scramble with homemade salsa for extra credit! Need a specific recipe? Try our Veggie Frittata.
Tis the season. Use garlic, ginger, onions, sea salt, black pepper or various Mrs. Dash sodium-free seasoning mixes to work wonders for your veggie dishes. How about these Roasted Garlic Green Beans topped with feta cheese? Mmmmm veggies never tasted so good!
If you want to know more about processed vs. clean foods, we list everything out in our Super System, including foods to load up on and foods to avoid. Learn more about the importance of macronutrients, micronutrients, hydration and a well-balanced diet.
We hope this helps turns some of you veggie haters into veggie addicts! Make a few veggie loaded meals this week and share your pictures with us on Instagram and Facebook. Can't wait to see what you come up with!
https://supersisterfitness.com/wp-content/uploads/2014/03/IMG_2483.png
622
622
Liz
https://supersisterfitness.com/wp-content/uploads/2017/09/SSF-logo-plain-pink.png
Liz
2014-03-11 21:39:00
2014-03-12 07:48:47
Vegetables = Ultimate Fat Loss Food