OUR MISSION:
To help women worldwide find their TRUE strength from the inside out. 
We're here to supercharge your mind, body & spirit so you can live the life of your dreams. 
This is not just another fitness site. This is a transformational lifestyle community full of women JUST LIKE YOU who are sick and tired of being sick and tired.
Whether for you that means overcoming depression, beating eating disorders, getting fit, making new connections or just learning how to cook delicious healthy food that will make you feel like a million bucks every day — you've come to the right place.
We can't wait to help you achieve your goals, and we're here for you every step of the way.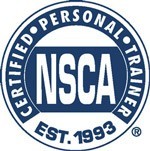 Liz Germain
NSCA-CPT, Pn1
Master trainer and handstand fanatic, Liz is the other half of this dynamic duo. She was expertly trained as a part of UCLA's Fitness Leadership Program and worked for several years as a Physical Therapy Aide in Santa Monica, California.
With an extensive background training special populations and elite athletes, Liz is a pro at putting together programs for women of all fitness levels. She will get your body moving and grooving in ways you would've never thought possible! To read more about Liz's story, click here.
Sara Germain
NSCA-CPT, RYT, Pn1
Sara is a Certified Personal Trainer and Yoga Instructor. An expert in bodyweight exercise programming and the mind-body connection, she will help you "get your mind right" during the sometimes difficult transition towards living a healthier lifestyle.
Sara is an innovative leader in the kitchen, creating "clean" recipes to help you set yourself up for nutritional success. She will teach you how to cook easy, healthy alternatives to the foods that hold you back from getting the results you want. To read more about Sara's story, click here.
Get the tools and knowledge you need to get fit & be happy!
The information we'll send you will help you:
Crank your metabolism into overdrive with our scientifically programmed metabolic workouts designed to help you burn body fat even while you sleep!
Get leaner, healthier, stronger and fitter  — feel better, look better, LIVE better in a matter of days
Learn new challenging bodyweight exercises you can perform anywhere, any time
Track your progress with our FREE downloadable tracking calendars and maximize your results
Learn how to clean up your kitchen and set yourself up for nutritional success all year long
No matter what level you're at, our free newsletter will prepare you with everything you need to take your fitness (and your life) up a notch.
With an easy-to-follow plan, a fun & supportive fitness community, and brand new videos, challenges and recipes each week, we are here to help you reach your goals and KEEP the results you get year-round.