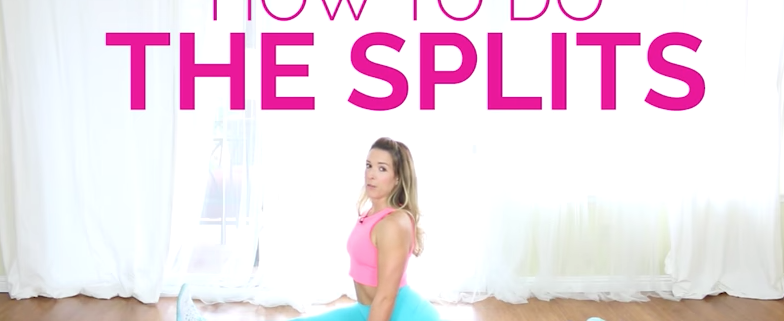 Y'all!
This short "How To Do The Splits" 2-part video series has been killin' it over on YouTube. I can't believe how many of you wanted to learn how to do the splits, but at the same time, I'm totally not surprised! 🙂
This is one of the most fun skills I learned along my fitness journey, and I still say this to people all the time:
99.9% of human bodies will NEVER understand how good it feels to be able to move your hips in 360 degrees!
And lemme tell ya, it's true.
Learning the splits takes time, patience and very consistent practice.
So without further ado, check these vids out for help in learning what you should even be practicing… Because if you're anything like me, watching a 12-year-old gymnast "teach you the splits" just hasn't been cutting it, and in these videos I run you through the EXACT 3 things that helped me unlock my splits in all 3 directions.
Front + Back Splits

Middle Splits

You can also pin the image below in case you don't have wifi or don't want to watch the full video again and again (I wouldn't either, the girl in them talks wayyy too much). 😉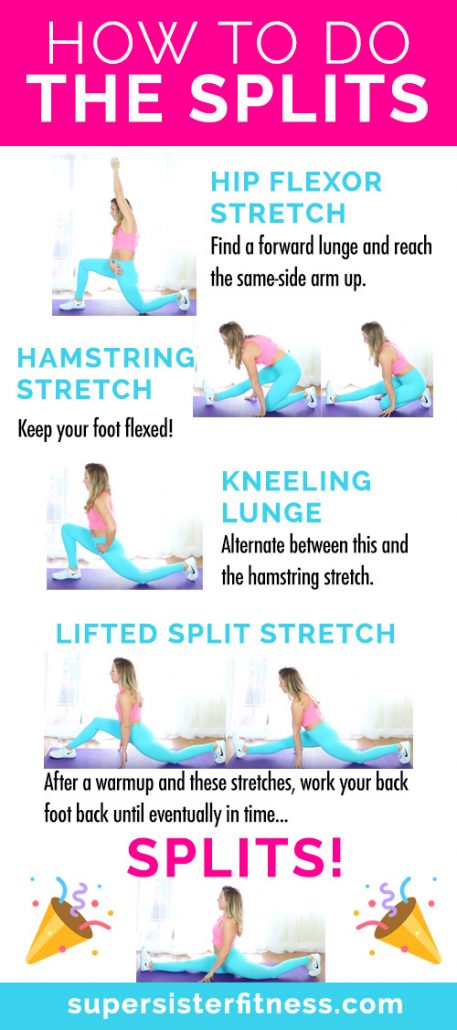 Comment below once you get your splits! I'd love to hear how (or if) these videos helped you.
Happy splitting!
Liz
https://supersisterfitness.com/wp-content/uploads/2017/08/Screen-Shot-2017-08-22-at-2.30.58-PM.png
431
784
Liz
https://supersisterfitness.com/wp-content/uploads/2017/09/SSF-logo-plain-pink.png
Liz
2017-08-22 15:08:43
2019-01-16 12:25:16
How To Do The Splits FAST - In 3 Easy Steps