This post was sponsored by U by Kotex

®. All words and opinions are my own.
How To Ease Period Pain + Discomfort During Exercise
---
The Top 5 Stretches + Yoga Poses To Do, PLUS Bonus Tips
for Working Out During Your Period
If you've been searching for stretches to help alleviate period pain, great news! You've come to the right place.
Whether you personally experience cramps, low back aches, or just plain bloating / indigestion on your period — this post is all about specifically helping you manage your period symptoms so that you can stay on top of your fitness game, even during "that time of the month."
It can be pretty disheartening when you're feeling really motivated to stay healthy but then BAM! Out of nowhere, your period symptoms hit you like a brick wall and all of a sudden exercise feels like a hopeless endeavor. You might end up skipping your workouts completely, maybe staying in bed, or even potentially taking pain killers just to get through the day.
Not to mention, it can be quite a hassle to go through all the extra steps of keeping yourself comfortable in your workout clothes when you're using pads and/or tampons…
If you've ever been in this boat — you need to read this! The thing is… NOT exercising & stretching during your menstrual flow could actually be making your symptoms WORSE!
Instead, maintaining light exercise, adding in a few key stretches and using the right types of pads/tampons (i.e. ones that are specifically designed for fitness and active living) can help you stay extra comfortable during your period and possibly even help minimize your symptoms altogether.
In other words, this post is all about helping you #findyourFITNESS by taking a natural approach and using your body's own biomechanics to your advantage, even while you're on your period.
So instead of throwing in the towel, keep reading below for 5 simple stretches you can do ANY time, ANY place to relieve period pain.
These are total game changers, and I highly encourage every woman out there to keep these poses and stretches in her period "toolkit." I'm also going to share with you a few of my best bonus tips for keeping your exercise routine simple and effective during your period.
But first, let's look at what's really going on here…
Why Do Women Get Cramps During Their Period?
It's important to first understand where cramps and bloating come from before we dive in to how to actually fix them.
Cramps occur when the muscles in your uterus contract, breaking down the uterus lining and passing it during your menstrual flow. It can manifest itself as pelvic, abdominal or lower back pain. Whether mild, moderate or severe — there's no way around it — cramps are uncomfortable.
Try the following stretches to help alleviate these aches and pains…
5 Bodyweight Stretches + Yoga Poses To Help Alleviate Period Pain
---
Happy Baby Pose
Hip Opener, Lower Back Release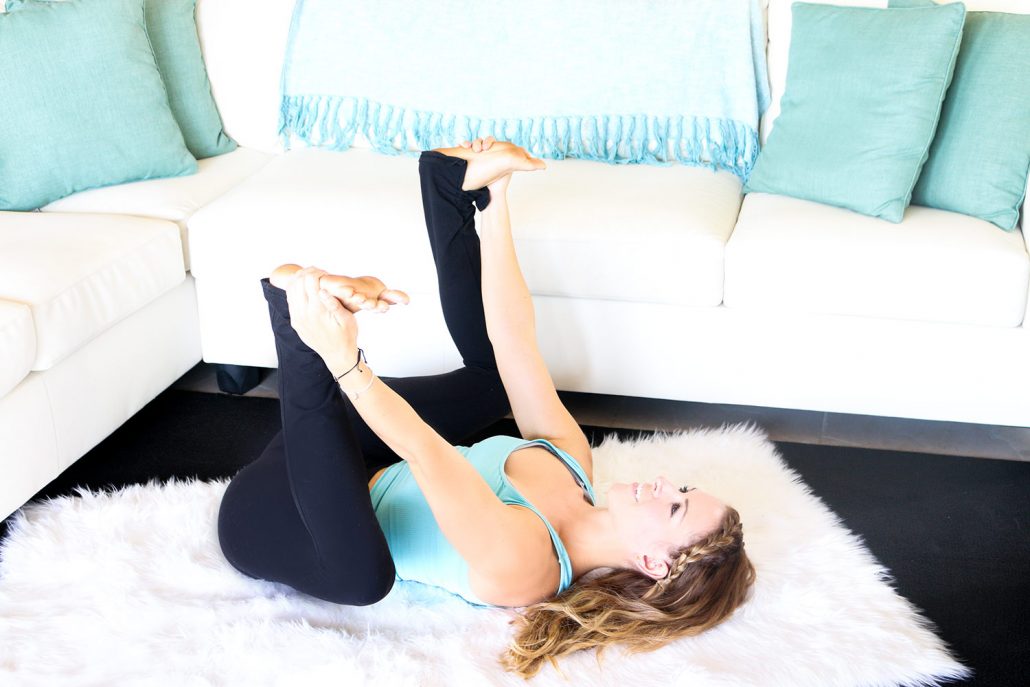 Butterfly Stretch
Hip Opener, Inner Thigh Stretch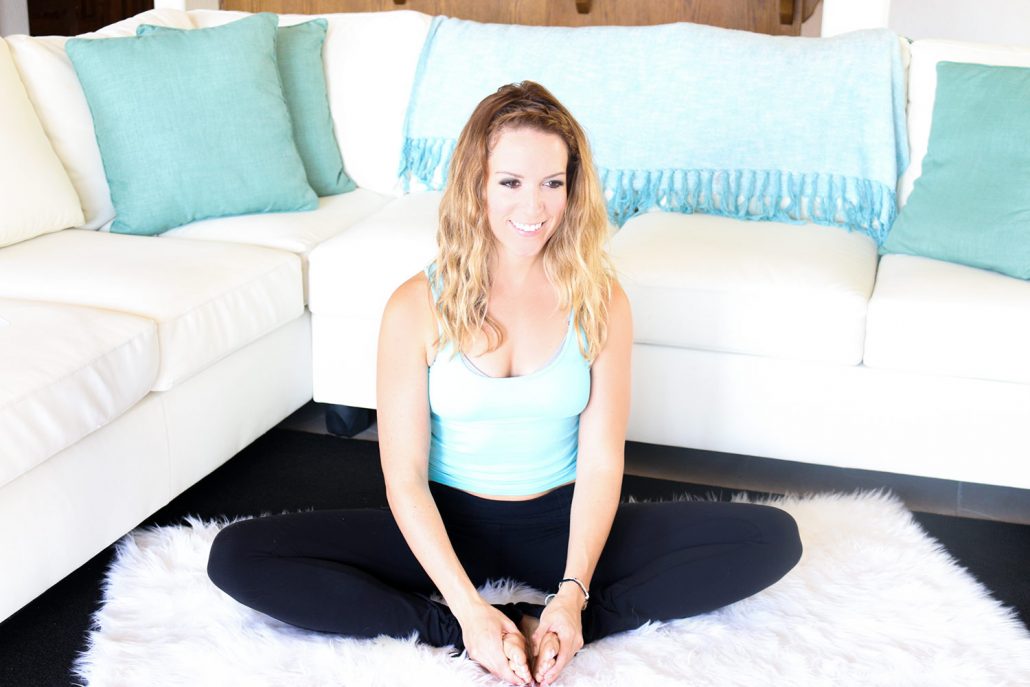 Cobra Pose
Hip Flexor Stretch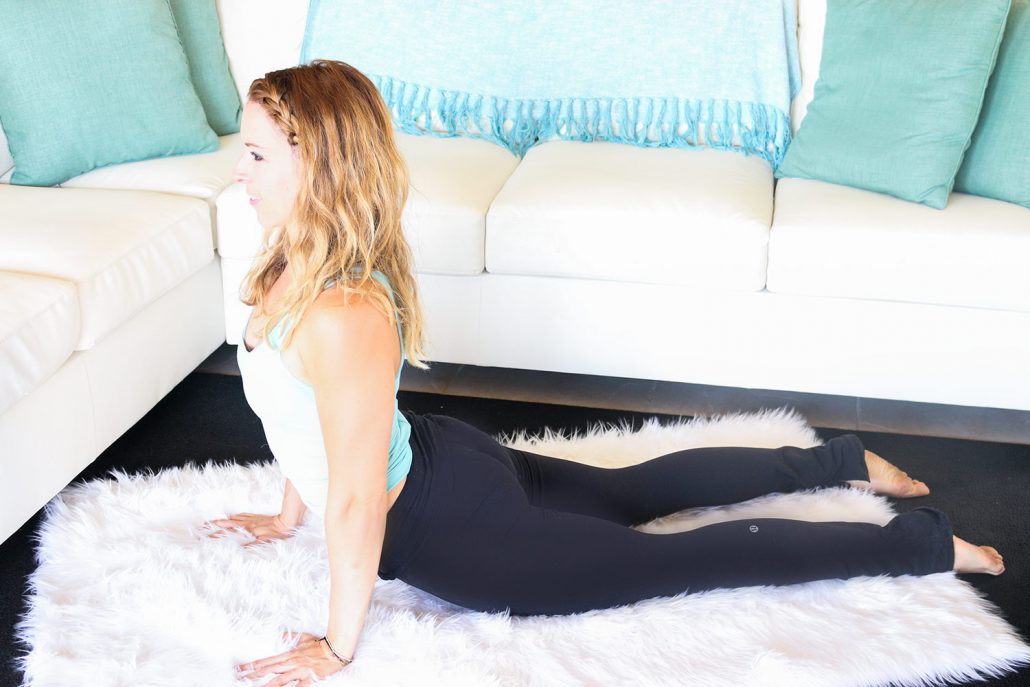 Straddle Stretch
Hip + Hamstring Lengthening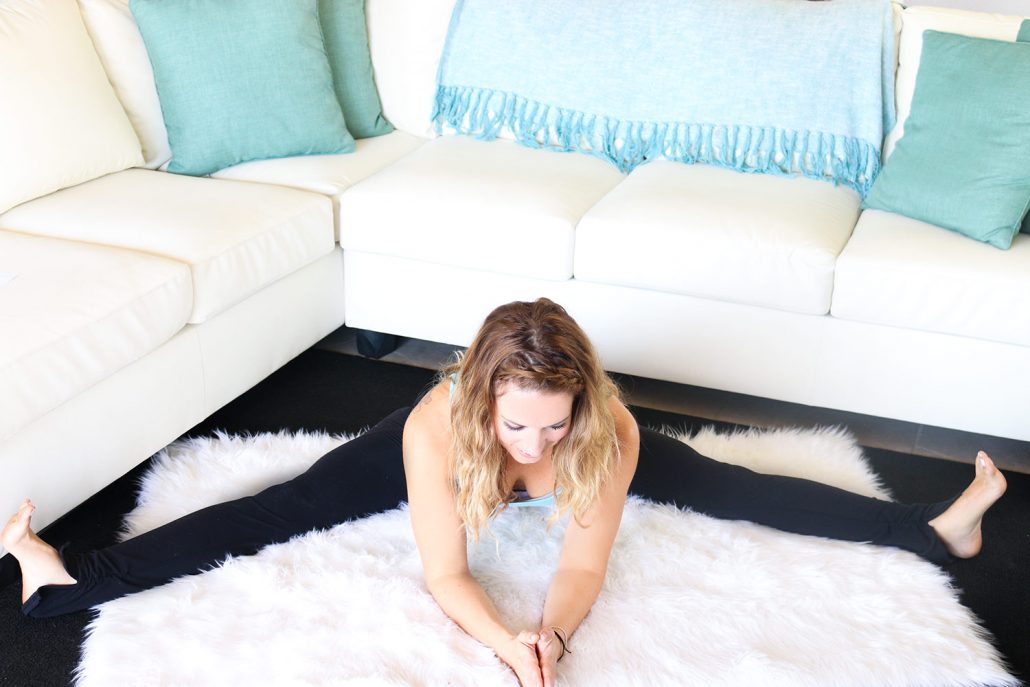 Supine Bound Angle Pose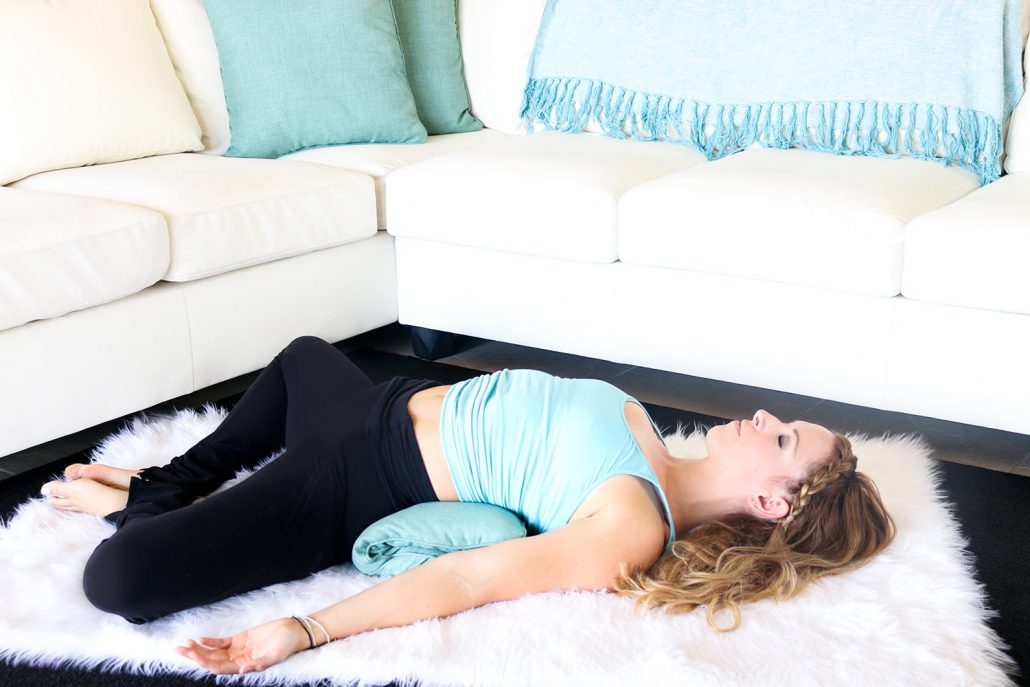 It's important to also note that for your all around general comfort, you need to find the right fitting pads, liners and/or tampons for fitness and active living. I personally recommend U by Kotex® FITNESS* product, which are specifically designed for women on the move!
They're also doing a giveaway for SSF readers! Read below for details…

The tampons come in a small portable FITPAK* that you can toss in your purse or gym bag so you're never caught off guard, and the pads and liners are designed to actually move with you. They're convenient, portable and help you figure out how to go with your flow.
CHANCE TO WIN:
U by Kotex® FITNESS* Ultra Thin Pads With Wings, Regular (15 count) U by Kotex® FITNESS* Folded & Wrapped Liners, Regular (40 count) U by Kotex® FITNESS* Compact Tampons, Regular, Super, (15 count)
Show us how you're not letting a period get in the way by joining the conversation online using #FindYourFITNESS.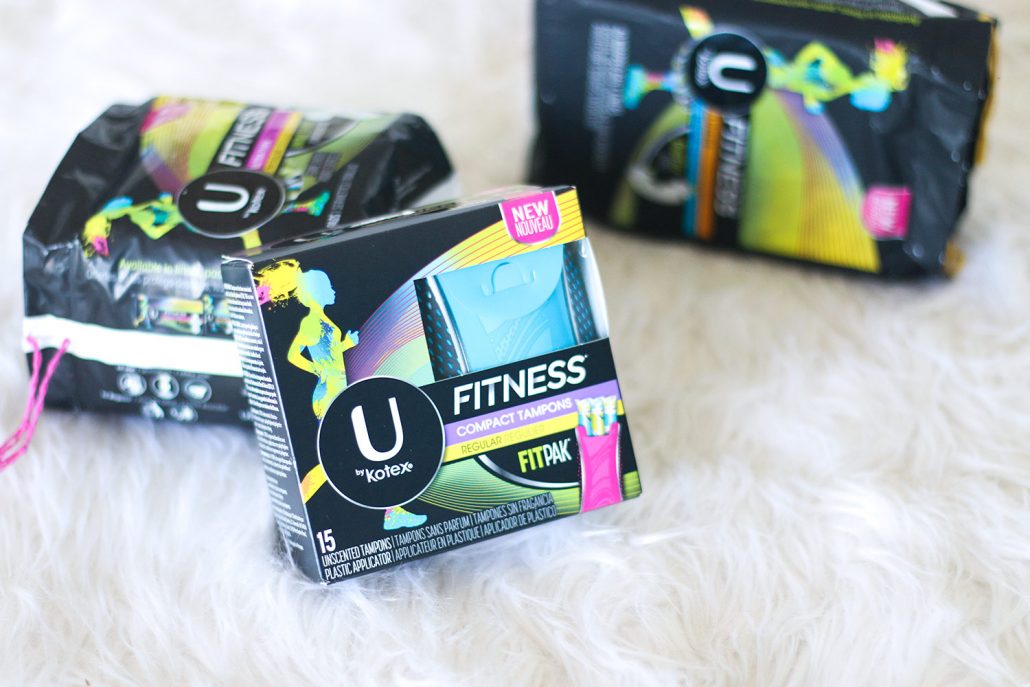 This is a sponsored conversation written by me on behalf of U by Kotex®. The opinions and text are all mine.
https://supersisterfitness.com/wp-content/uploads/2017/08/Bound-Angle-Pose.jpg
1000
1500
Liz
https://supersisterfitness.com/wp-content/uploads/2017/09/SSF-logo-plain-pink.png
Liz
2017-08-10 10:27:18
2017-08-10 10:54:33
Top 5 Stretches to Relieve Period Pain | How to Exercise on Your Period