If you've ever wondered the easiest way to get lean, it's not to spend a thousand hours at the gym. Though you should be getting daily exercise for a host of other reasons, the most important part of any weight loss journey is your nutrition. It's the fuel that goes into the tank that enables your body to run like a dream or stall out mid-trip. If this is news to you or if you struggle with food and what to eat, we have great news for you.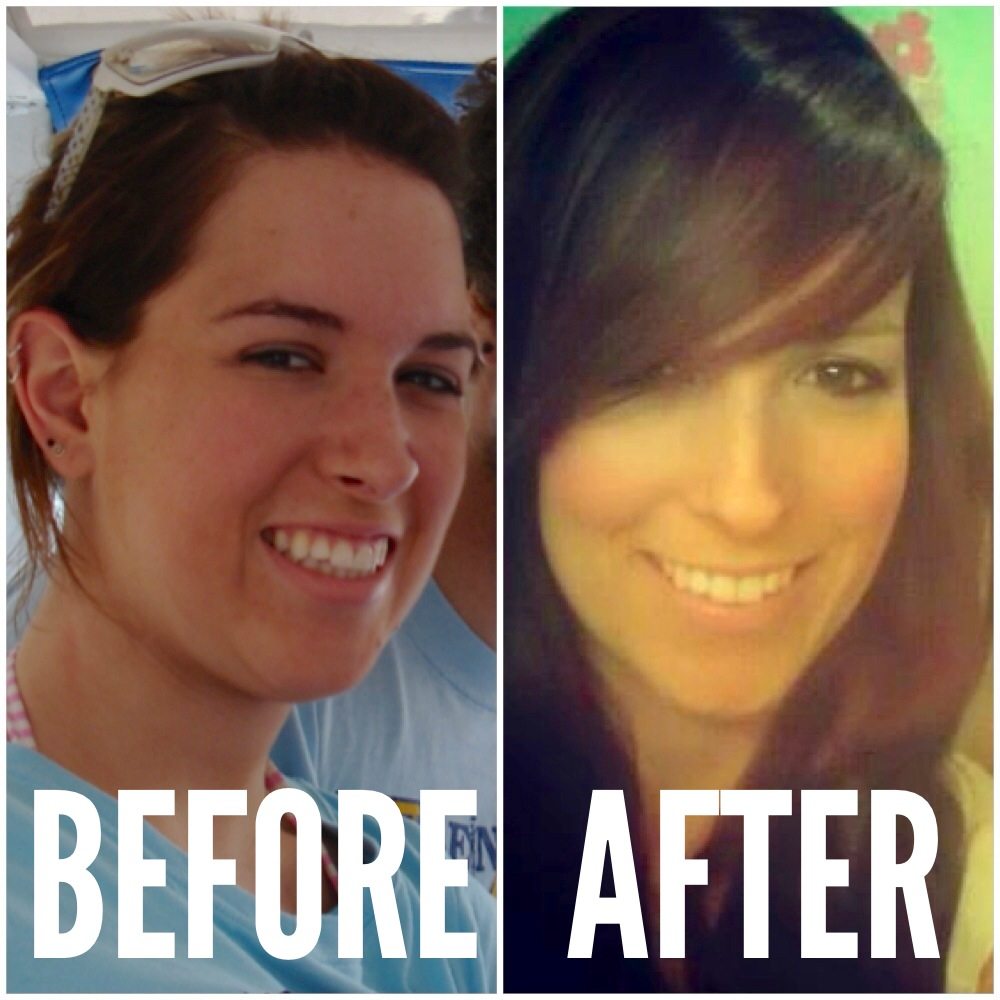 It's finally here! Our Clean Eating Guidebook contains all the basics you need to know about how to "eat clean." If you're unsure of where to start making changes to your diet or want to know more about which foods you should and shouldn't eat, this book is for you. Based on years of personal experience and research, this guidebook contains everything we had to learn in order to stop counting calories, start living healthier, effortlessly lean down and keep the weight off for good.
As personal trainers, we get asked questions like this all the time:
What are good sources of protein?
What are my options for healthy snacks?
How often should I be eating and of how much?
What does clean eating entail? What foods are "good" and which ones should I avoid?
Vegetables are a carb?! Wait, what?
Is [fill in the blank; juice, protein bars, fruit, bread, Healthy Choice, Weight Watchers, etc] considered clean?
And so on and so forth…
Because there is so much conflicting and confusing information out there about nutrition, we are constantly asked similar food-related questions, all of which land in the "Somebody just tell me what the hell I am supposed to eat" category.
To save time for our clients and everyone else, we've put together this super simple guidebook to help teach you everything you need to know for effortless and sustained weight loss. We explain in basic terms the philosophy behind clean eating, what foods are allowed and which ones should be avoided at all costs. We also provide ideas and easy ways for portioning and preparing your food, plus this guidebook includes printable grocery lists you can take to the store with you.
"Just bought your eBook. Love it. So much info but it makes sense and you ladies put it into terms I can understand! I can't wait to try out some of your recipes." — Lane N., Mandeville, LA
Our guidebook explains the fundamental difference between carbs, fats and proteins, how much of each is recommended daily and why your body needs all three to function optimally. We cut out the mystery behind eating a diet that supports sustained fat loss over time so you'll NEVER have to count calories again. Let us repeat that. YOU'LL NEVER HAVE TO COUNT CALORIES AGAIN!!! 🙂
We don't count calories. We used to, and it flat out sucks. We also used to calorie restrict; we no longer do that either. At one point, we were eating less than 1000 calories per day. That's less than an infant needs to survive. We have finally gotten these struggles under control thanks to the principles outlined in this guidebook. Just look at the Before & After picture of Liz above ~ the results speak for themselves. Though we are not nutritionists, as personal trainers this information has enabled our clients to lower their body fat % almost effortlessly, and we have no doubt if you follow the guidelines in this eBook you'll get similar results.
This guidebook contains information you can literally use for the rest of your life. Properly applied, this information can help improve not only your quality of life, but it can also your enhance your health, your physique and your overall self confidence. When you eat healthy, you feel better and you feel better about yourself. But step 1 is knowing what that entails and you owe it to yourself to find out!
BONUS: Feel free to print and fill out the following shopping list based on the foods outlined in this book, then save it on your phone or take it to the store with you so you don't forget! 😉
https://supersisterfitness.com/wp-content/uploads/2017/09/SSF-logo-plain-pink.png
0
0
Liz
https://supersisterfitness.com/wp-content/uploads/2017/09/SSF-logo-plain-pink.png
Liz
2013-03-25 07:07:44
2014-02-12 15:24:56
Clean Eating Guidebook