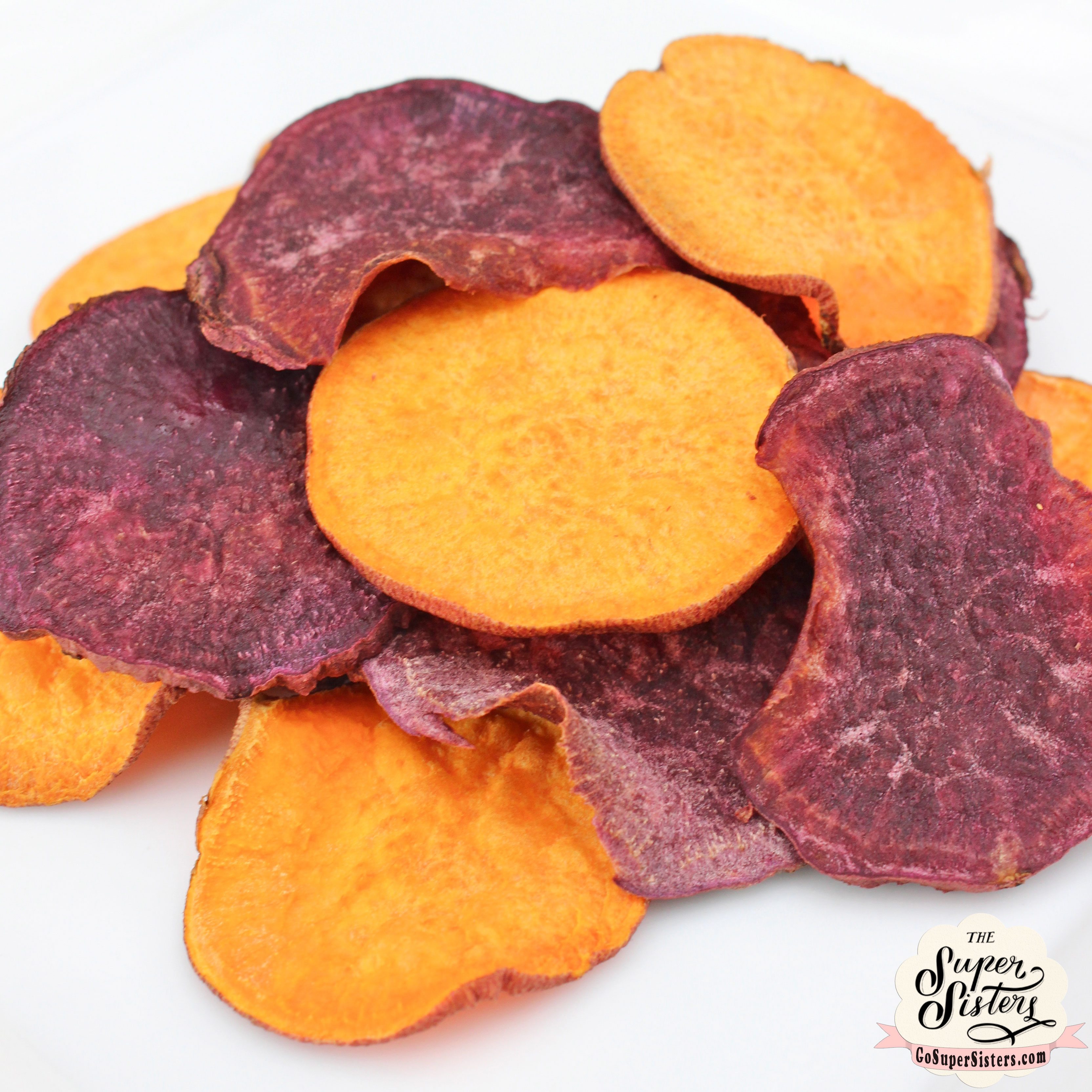 Fall has officially begun, and there's no better way to start the fall season than with this festive recipe! Pair this with our Skinny Guacamole, Spinach and Artichoke Dip or some homemade salsa, and you'll be satisfied in no time. Eaten in moderation, the sweet potato is one of our absolute favorite complex carbs. Did you know? Sweet potatoes aren't even related to the potato! They're a member of the morning glory family, and as far as starchy vegetables go, they're one of the most portable and versatile. They're also great for post-workout consumption when combined with protein. Just for fun, here are 3 Benefits of Eating Sweet Potatoes:
1) They contain phytochemicals like quercetin, a powerful anti-inflammatory.
2) They're high in fiber, especially the skin; fiber has been shown to help stave off hunger, making you feel fuller longer.
3) Sweet potatoes are also loaded with vitamin A, heart-healthy potassium, a little bit of calcium, and powerful antioxidants from the carotenoid family (especially beta-carotene), making this one powerhouse "potato"!! (Source: The 150 Healthiest Foods on Earth, Jonny Bowden, PhD, CNS)
Sweet Potato Chips
Makes 2 servings

2 large sweet potatoes, sliced 1/8 inch thick

1/2 tsp sea salt

coconut oil cooking spray (we used the kind from Trader Joe's)
Preheat oven to 400 degrees and spray a baking sheet with nonstick spray. Spread sweet potatoes out on your prepared pan, lightly spray with coconut oil and sprinkle with sea salt. Bake for 20-25 minutes, flipping halfway, or until edges are crispy. Let cool and enjoy!
Servings: 2
Calories: 130
Fat: 0.4 g
Carbs: 31 g
Fiber: 4 g
Protein: 2 g
https://supersisterfitness.com/wp-content/uploads/2013/09/sweetpotatochips1.jpg
3327
3328
Liz
https://supersisterfitness.com/wp-content/uploads/2017/09/SSF-logo-plain-pink.png
Liz
2013-09-23 08:32:22
2014-02-11 17:45:03
Sweet Potato Chips