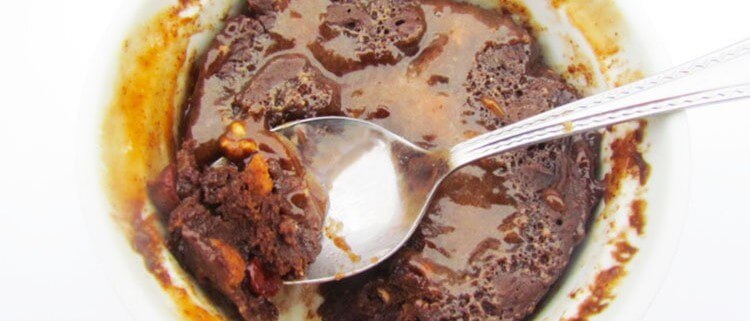 Healthy Valentine's Day Recipes
If you're looking for healthy Valentine's Day recipes, look no further!
We've teamed up with our friend Nicole at Foodie Loves Fitness to bring you some great options for healthy Valentine's Day snacks and treats to try.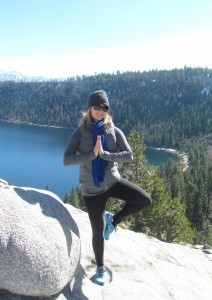 Nicole's a holistic health coach and the healthy living blogger behind Foodie Loves Fitness. She's a plant-based foodie with a passion for cooking, baking, and all things related to real, delicious food.
We love Nicole because she believes in the power of fitness and loves to stay fit through a variety of workouts, including yoga, hiking, HIIT sessions and kickboxing — she knows variety is key! 🙂
When she's not roaming local farmers' markets or hiking in the mountains of Southern Cali with her dog, Nicole is making simple healthy recipes like the ones she's sharing with us today and/or posting helpful content to Instagram, Twitter and her Blog.
Enjoy these fun, healthy Valentine's Day recipes and treat your body right this month!
xo
Ingredients
3 TBSP whole wheat flour
1½ TBSP cocoa powder
½ TBSP coconut oil
5 TBSP almond milk
2-3 g stevia packets
1 TBSP maple syrup
1 TBSP creamy almond butter
½ TBSP dark chocolate chips
¼ TSP sea salt
½ TSP vanilla extract
¼ TSP baking powder
Instructions
– In a small bowl, mix flour, cocoa powder, stevia and baking powder together. Set aside.
– In a small saucepan, combine oil, maple syrup, vanilla extract, almond butter and sea salt. Heat over medium-low heat, stirring often, until the mixture is bubbling and smooth.
– Pour half of the almond butter caramel into the flour bowl. Add almond milk and dark chocolate chips, and stir to combine.
– Pour cake batter into a ramekin or mug. Drizzle the remaining salted caramel on top.
– Place in the microwave for 60 seconds, then check and see how solid the cake looks. Depending on your microwave, you may need to cook for an additional 30-60 seconds. Once your cake looks fudgy and cooked, remove from the microwave and immediately enjoy!
Ingredients
For the date bites:
1 cup pitted dates (about 18 dates/120 g worth)
1½ TSP cinnamon
6 TBSP creamy almond butter
2 TBSP hemp hearts
¼ TSP sea salt
For dusting:
2 TSP coconut sugar
1 TSP cinnamon
Instructions
– Combine the dates, cinnamon, almond butter, hemp hearts and sea salt in a food processor. Pulse until smooth. The mixture should be pretty thick.
– Shape the mixture into 10 balls, rolling until each one is smooth and evenly shaped.
– Combine the remaining cinnamon and the brown sugar in a small shallow bowl. Mix together well. Roll each date bite in the cinnamon sugar mixture until lightly coated.
– Refrigerate the truffles for at least an hour to allow them to harden. If you have mini muffin tins and cups, you can place the dates in the tin to set. Otherwise, just place the bites on a large plate to set.
Notes
*Dusting the truffles in cinnamon & sugar is optional. They're great with or without it!*
Ingredients
1-1 lb 5 oz jar of brown rice syrup
1-10 oz box of brown rice crisps cereal
½ cup creamy almond butter
1 TSP fluer de sel, or other fine sea salt
¼ cup (vegan) dark chocolate chips
2 TBSP chocolate almond milk (any kind of milk can work)
1 TSP vanilla extract
Instructions
– Melt the brown rice syrup in a small saucepan over low heat until it's liquified.
– Add the almond butter, vanilla extract, and fleur de del. Mix well until smooth.
– Pour the brown rice crisps into a large bowl. Pour the "caramel" sauce on top. Mix with a wooden spoon until everything is well incorporated.
– Pour into a 8×11 pan and press into the dish well.
– In another small saucepan, add the chocolate chips and almond milk. Melt over low heat, constantly mixing with a spoon. When chocolate is fully melted and smooth, remove from heat. Evenly drizzle on top of the rice crispy treats.
– Place in the refrigerator to chill for at least 90 minutes before cutting into squares. Cut into 12-18 treats, depending on how large you'd like each to be. Keep in the fridge until ready to eat.
https://supersisterfitness.com/wp-content/uploads/2016/02/Single-Serving-Recipe-Salted-Caramel-Choc-Mug-Cake.jpg
563
750
Liz
https://supersisterfitness.com/wp-content/uploads/2017/09/SSF-logo-plain-pink.png
Liz
2016-02-01 10:03:36
2016-02-03 14:01:38
Healthy Valentine's Recipes by Foodie Loves Fitness