Yoga At Home | Stretch Out Tight Hips + Perfect Your Posture
Hey ladies! I just got back from the coolest trip ever!! And it's officially SUMMER!
I just got done celebrating International Yoga Day (AND My Birthday!) in NYC…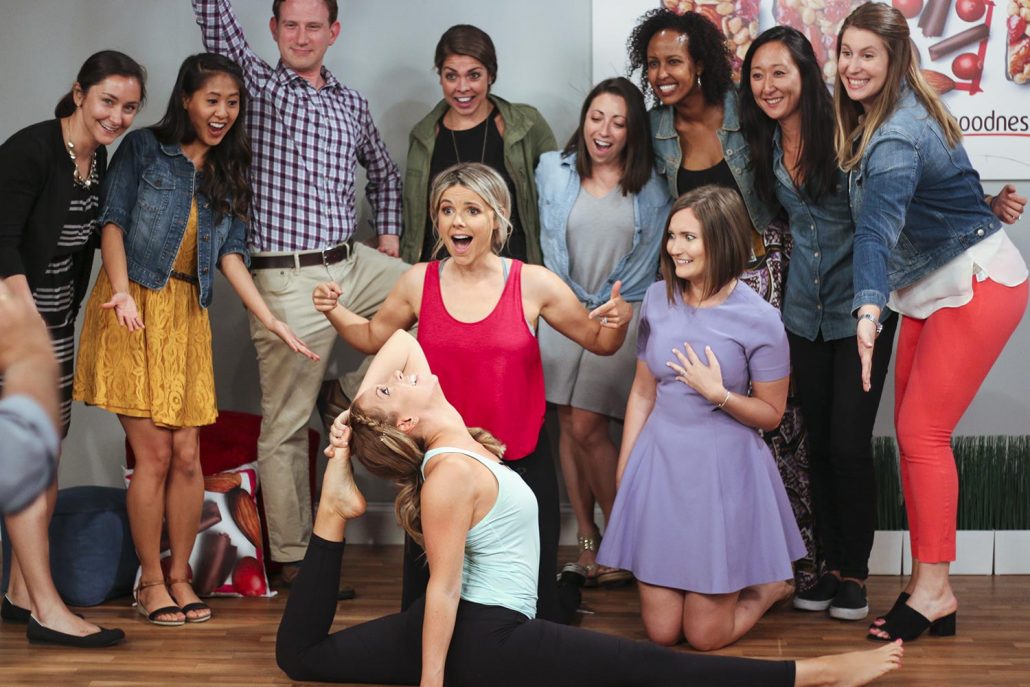 And not only did I get to travel across the country to do yoga with some really cool people, I also get to share the livestream video workout with you so you can follow along with it any time you'd like, even if you missed the broadcast.
I partnered up with goodnessKNOWS to help more people like you to take small steps to getting closer to your goals and try something new, fun and exciting as we get ready for summer season in full swing! Since it was right in time for International Yoga Day, we challenged everyone to try out some yoga at home.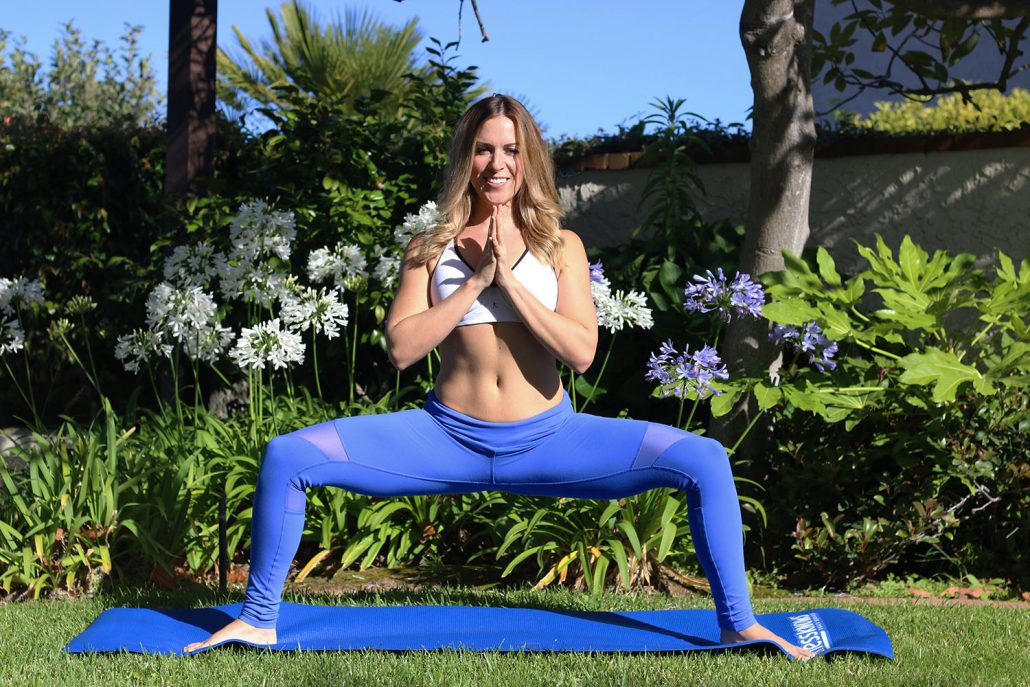 Yoga is not only a great form of exercise, it also promotes mindfulness, better sleep, stress relief and more.
I truly believe that every time you step onto your mat, you're stepping into your best self.
And if you're not totally ready to dive all the way in to the yoga world yet, maybe just start by getting yourself the coolest yoga pants ever instead… or heck, you could even just spend the entire first class in child's pose if you wanted.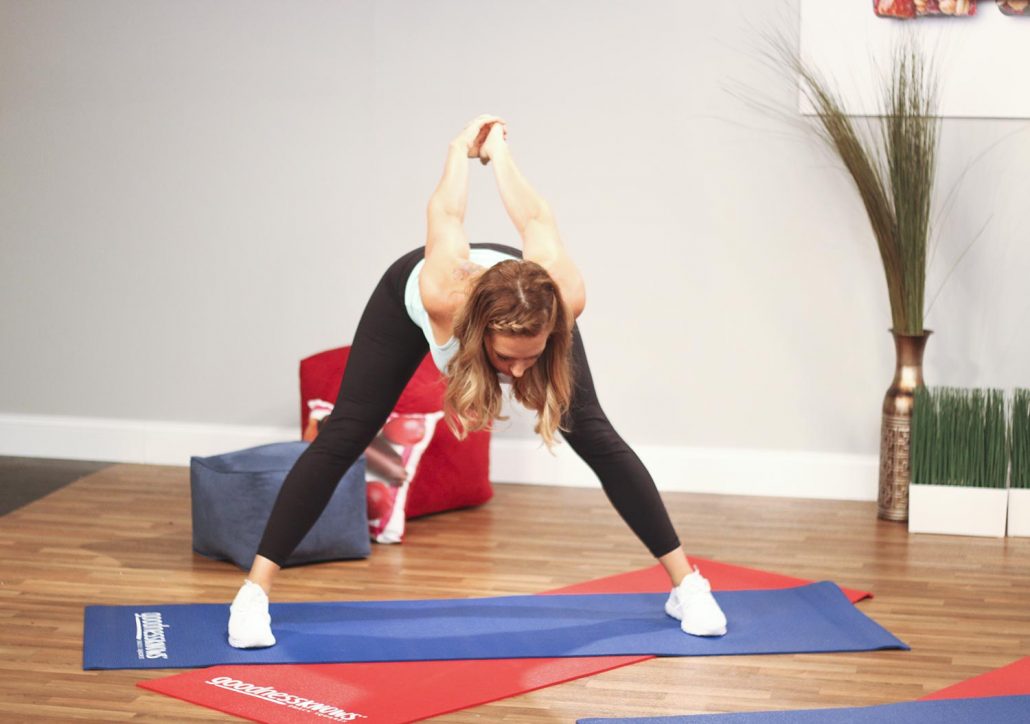 If I'm being honest, I've personally done both these alternatives, and both have led me closer and closer to my now long-term love affair with yoga.
So whether you go this route, or actually do the class, just remember…
Taking a small step closer to your goals is what actually counts!
Start where you're at and give it your best shot. It might be scary to try something new, but it's a key part of the journey to learning and growing… And as you keep trying and challenging yourself, you'll surprise yourself at how strong you really are along the road!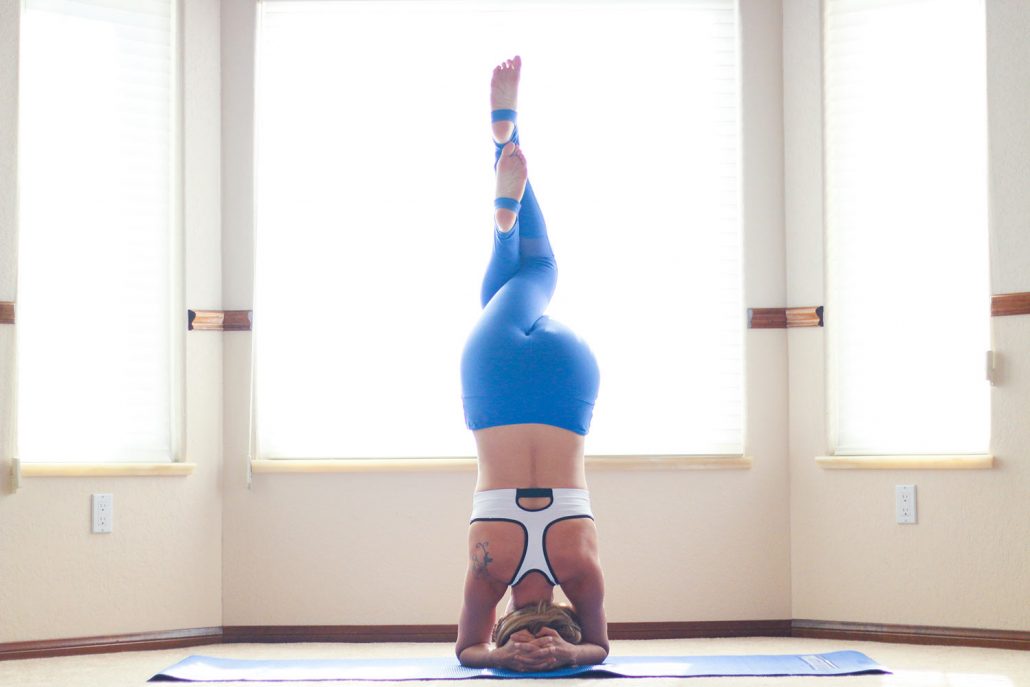 Every try is a step to being your best. Even if things are tough now, just keep going and you'll get better each day!
Check out the livestream below to follow along:
Try A Little Yoga Day with goodnessKNOWS

We're LIVE! Try a little yoga & celebrate International Yoga Day with Ali Fedotowsky-Manno and Liz from Super Sister Fitness. And Healthfully Ever After LLC is here to talk nutrition and teach us a thing or two about making smoothie bowls. Best day ever? Okay, more like best hour ever, but feel free to watch on repeat. #TryALittleGoodness

Posted by goodnessKNOWS on Wednesday, June 21, 2017
Now that the cat's outta the bag, guess who else was there? Ali Fedotowsky from The Bachelor! 🙂
She was super friendly, and we had a lot of fun together both snacking and stretching out.
The goodnessKNOWS snack squares we're eating are made up of whole nuts, real fruits, toasted oats and dark chocolate – they've been my go-to pre-workout snack lately because they help boost my energy AND have healthy fats from the whole nuts to help slow digestion (not to mention they taste delicious).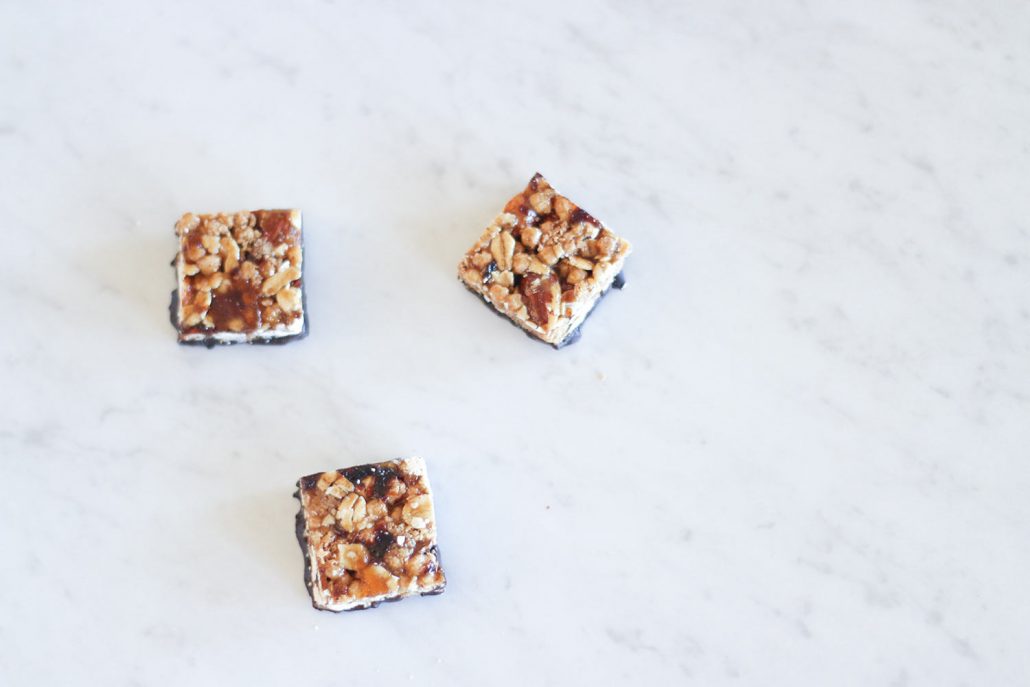 goodnessKNOWS contains 100 mg of naturally-occurring cocoa flavanols. Cocoa flavanols are the good stuff found inside cocoa beans and some dark chocolate products!
I definitely made sure to stock up on them before I even got to the airport to head from San Diego to NYC for my birthday and the class.
Each pack of 4 snack squares comes out to only 150 calories TOTAL and is also gluten free with no artificial colors, flavors or sweeteners. I HIGHLY recommend trying some, especially if you need a portable snack while you're on-the-go: CLICK HERE TO TRY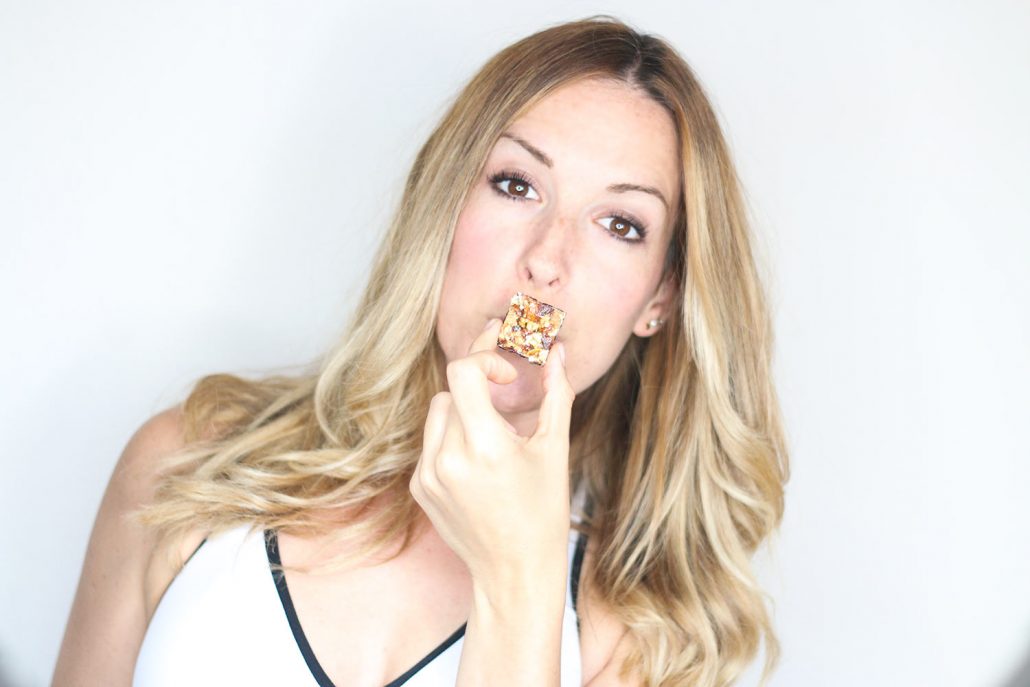 I also SUPER love that goodnessKNOWS supports everyone who decides to #TryALittleGoodness like we're doing today for International Yoga Day.
NOTE: You can see more of the #TryALittleGoodness challenge posts and share your own on any of their social platforms: Instagram, Twitter, Facebook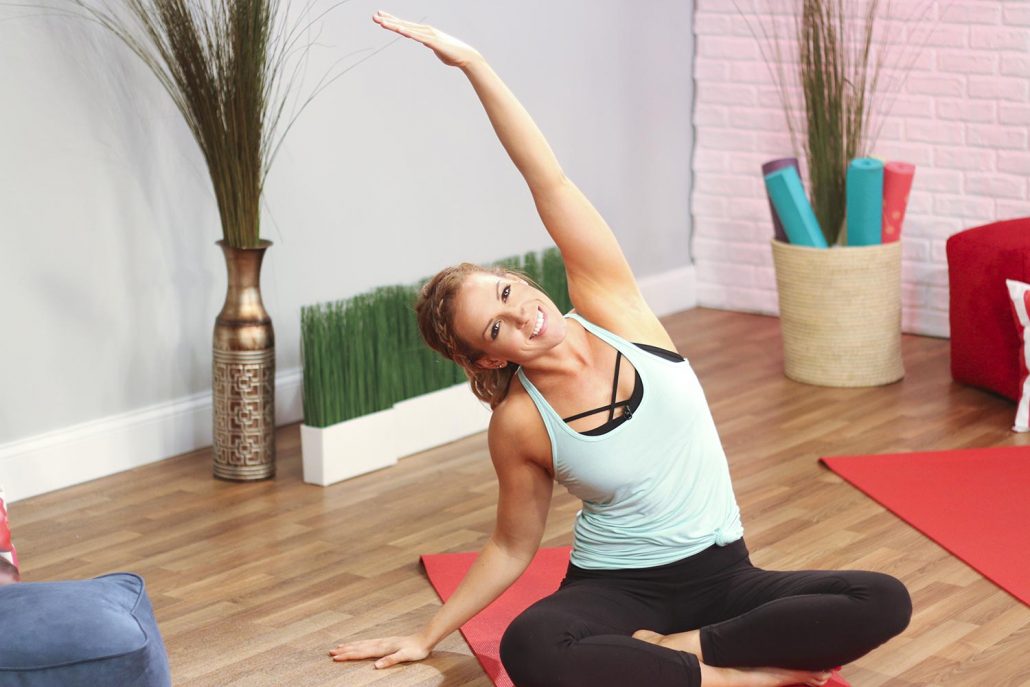 If you're ready to stretch out your hips, strengthen your posture and feel amazing, give the International Yoga Day at-home flow a try. If you're looking for more Yoga Routines at Home, check out our YouTube channel!
And as always, don't forget to challenge a friend or family member.
Enjoy!
Liz
---
Visit goodnessKNOWS.com for additional information on all 6 yummy flavors, including product nutritional content and ingredients.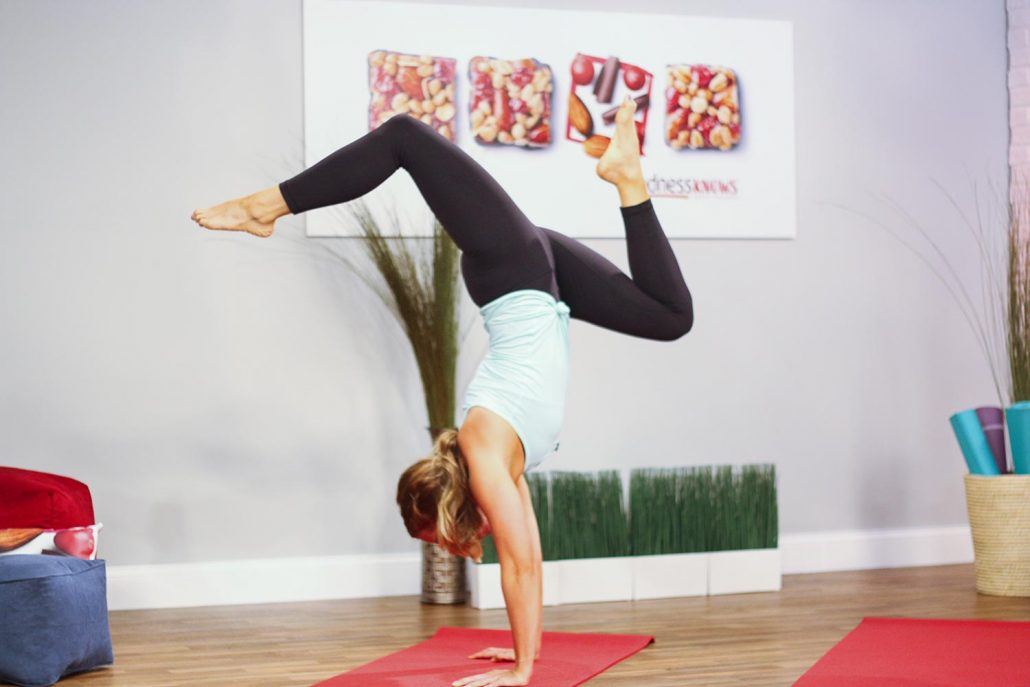 This is a sponsored conversation written by me on behalf of goodnessKNOWS. The opinions and text are all mine.
https://supersisterfitness.com/wp-content/uploads/2017/06/Liz-side-bend-goodnessKNOWS.jpg
1000
1500
Liz
https://supersisterfitness.com/wp-content/uploads/2017/09/SSF-logo-plain-pink.png
Liz
2017-06-23 14:26:04
2017-06-23 14:28:35
Yoga At Home for Happy Hips + Perfect Posture!