I've been asked a lot lately, "Liz, what's in your skincare routine these days?"
The answer? I am ALL about adding in anything that helps to moisturize my skin without making it oily or greasy.
Now that I've left the good graces of my smooth baby-faced 20s, I've definitely started to notice a few fine lines developing on my face.
But I'm one to take a lot of preventative precautions.
So I'm not worried about it.
Why? Because my secret plan is to keep my skin looking young and beautiful for years to come.
Today I am sharing three fundamental steps of my skincare routine with you. I'm also throwing in an anti-aging cream I've recently come across that I've been using in my beauty routine.
So let's do this, shall we?
---
Besides eating well and staying out of direct sunlight, having moisturized skin is the most essential part of preventing wrinkles and early signs of aging.
In a recent study of 155,000 women, Olay found that 80% of skin's aging process comes down to our lifestyle choices and daily skincare routine, NOT our genetics.
Because of this, I try to stay super hydrated by drinking enough water every day — ESPECIALLY on hot summer days — and by applying topical creams to my face to help the skin stay hydrated too.
Tip #1 – Stay Hydrated (from Inside + Out)
It's so much more important than you even realize! Hydrating your skin BOTH from the outside and the inside is critical.
I notice if I'm not hydrated, my skin almost sinks in a little bit and my fine lines get WAY worse.
Lately I've been using this Olay Micro-Sculpting Cream to help balance out the day-to-day damage my skin endures. I like it because it's affordable yet still keeps my skin looking smooth and hydrated.
It also smells really good and you won't break the bank because it's under $30.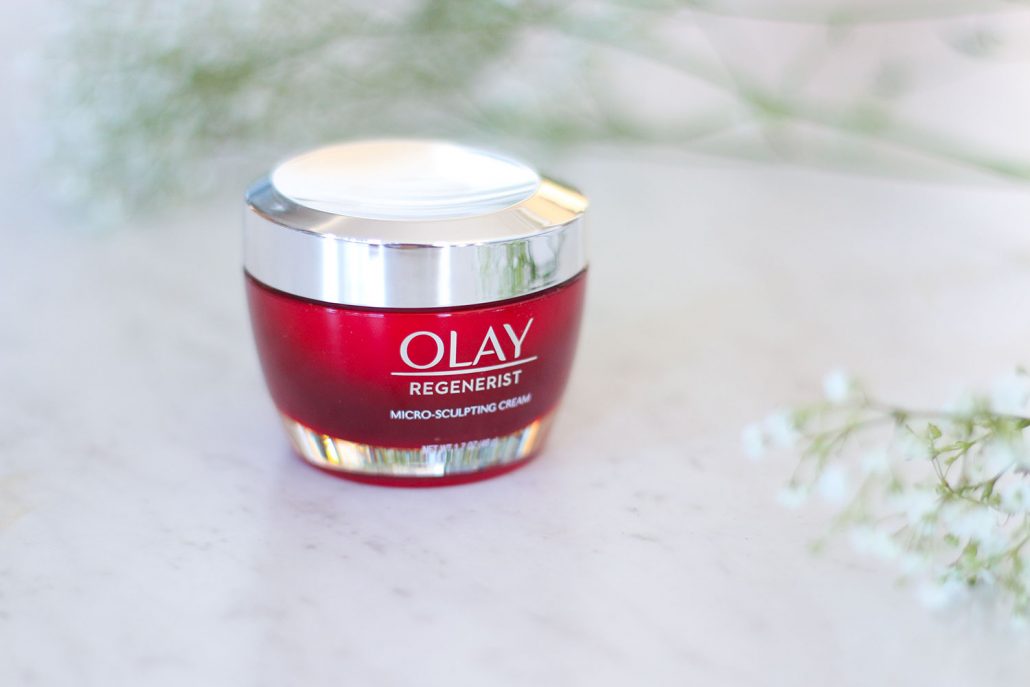 You can read more about its features and benefits here.
When I first started using it, I noticed a significant increase in moisture! The study also proved the cream helped improve skin's texture by 10% over four weeks so I'm looking forward to what it will do for me in that time too.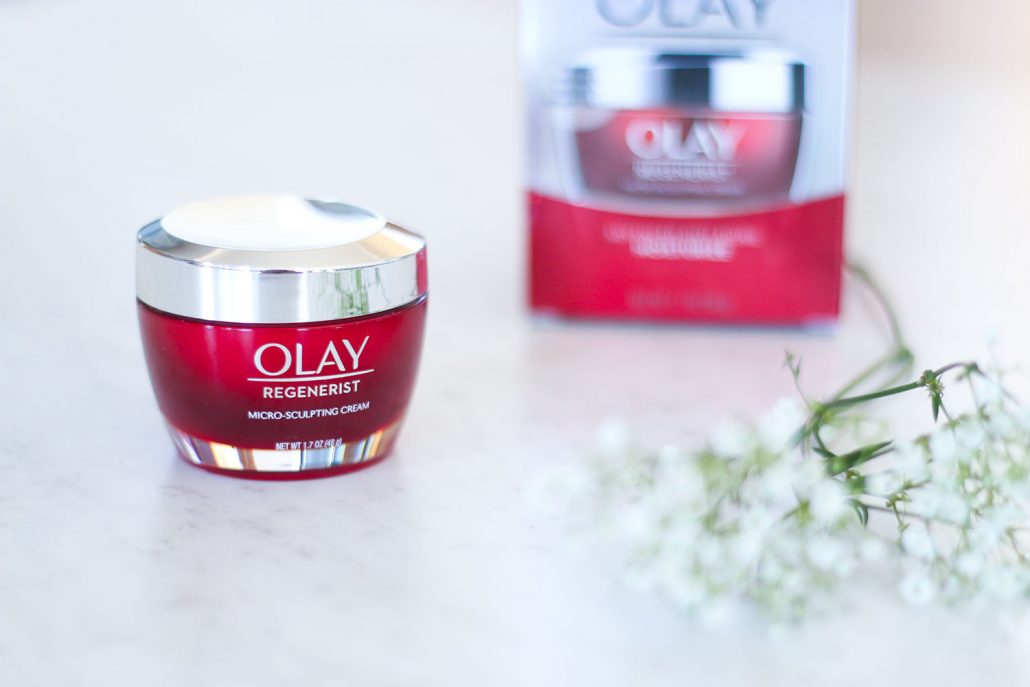 With the Olay Micro-Sculpting Cream, I can definitely tell a difference so I've kept it in my routine.
Beyond that, a big glass of lemon water in the mornings (before coffee) helps me hydrate from within. I obviously also drink water a ton throughout the day too, making sure to drink a bottle of water after my gym sessions too.
Tip #2 – Clean Nutrition
I also eat lots plant-based foods and tons of leafy greens. I notice that when I eat sugar, I almost inevitably breakout for the next couple days after.
This is enough proof for me to know that what I put into my body is just as important as what I put on to my skin topically.
So I stick to a mainly plant-based diet, making sure to balance out my carbs, healthy fats and proteins from as natural of sources as I can find.
When you eat clean, your skin clears up. If you don't believe me, try it yourself.
Tip #3 – Get Restful Sleep
There's a definite difference between good sleep and bad sleep. Though it's not always possible, I do aim to get at least 6-8 hours of restful sleep every night.
What is "restful" sleep anyway? Well the body does all its repairs at night while you're resting. So when I say get "restful" sleep, what I mean is, make sure you:
A) fall asleep with relative ease,
B) fall asleep quickly,
C) don't wake up in the middle of the night, and
D) wake up feeling fully rested each morning.
To do this (or to give myself the best possible odds of doing this), I always use lavender oil in my diffuser at night before bed. Lavender helps me rest and relax, and it helps induce sleep as well.
Beyond that, I have recently set up a "no screens after 9 p.m." rule to help encourage myself to not only read more books at night, but to also avoid the blue light that comes from the backlit screens (which has been shown to interfere with melatonin production, the hormone that helps induce restful sleep).
---
So I hope you like these tips! If you're ready to try the Olay Micro-Sculpting Cream I mentioned above, just click here to get yours now.
I will definitely be using this for the long haul but I'd love to hear your thoughts and feedback on it too!
Talk soon 🙂
Liz
#ageless #ad
---
This is a sponsored conversation written by me on behalf of Olay. The opinions and text are all mine.
https://supersisterfitness.com/wp-content/uploads/2017/06/Olay-Cream.jpg
1000
1500
Liz
https://supersisterfitness.com/wp-content/uploads/2017/09/SSF-logo-plain-pink.png
Liz
2017-06-29 14:58:39
2017-06-29 15:09:30
Beauty Basics | 3 Tips for Anti-Aging Skincare + My Olay Regenerist Review