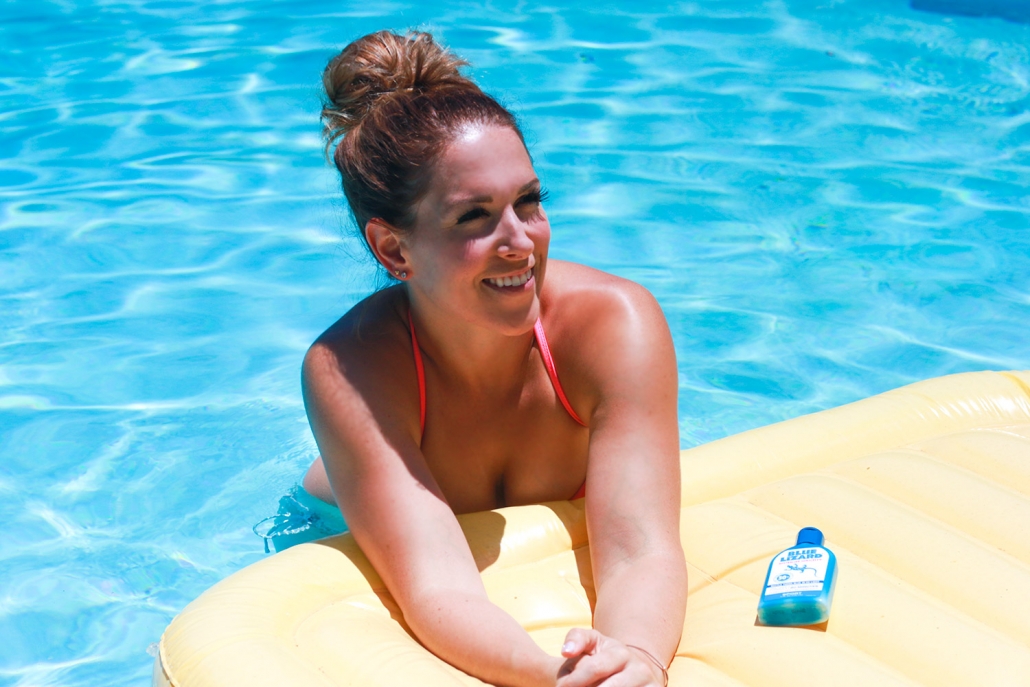 You guys know I am all about using more natural products on my skin.
I really don't like putting chemicals on because the skin quickly absorbs it, especially when it comes to sunscreens. Since it's summer time now, I wanted to share something I recently discovered that's made my life 10x easier!
It's called Blue Lizard Australian Sunscreen, and while I was over in Bali, I realized that one day I dream to go to Australia. This sunscreen just affirms that for me.
I've used my favorite self tanner which also happens to be from Australia for YEARS now, and this specific sunscreen has become my #1 go-to for protecting my skin from UV rays. I get mine on Amazon.com and you can too.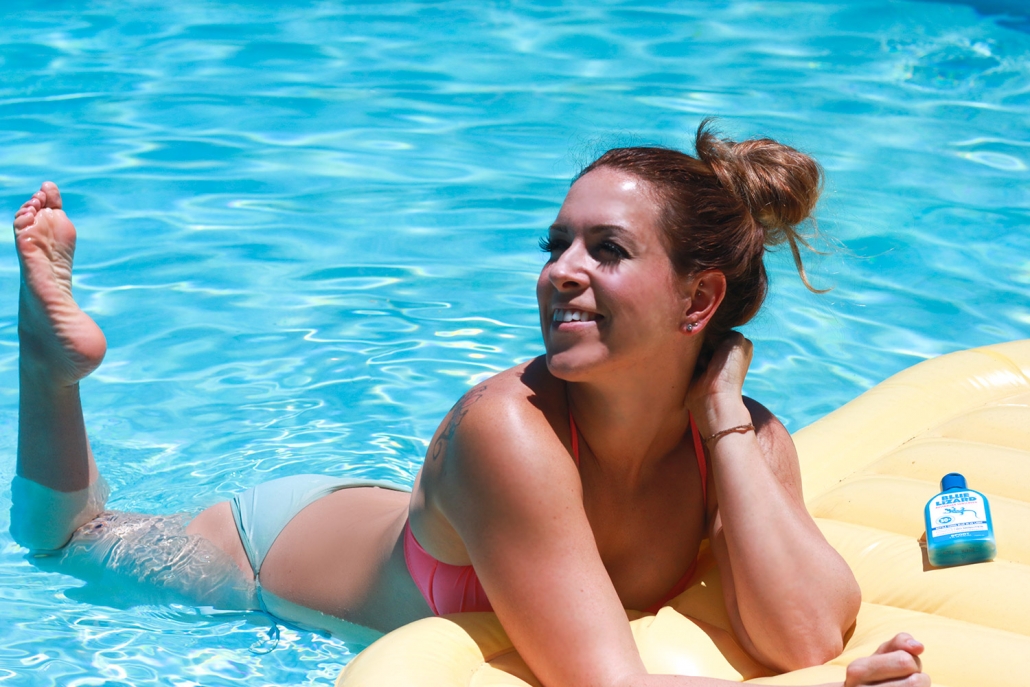 I personally use the Sport version because I never know if I'm going to be swimming a lot, paddleboarding, biking, hiking, or doing tons of other sporty things outside while I'm in the sun… and it's important to me to have a sunscreen, that will last for a while, even through sweat. This one does, and it doesn't feel as heavy as others I've used in the past that promise that same benefit.
I also feel that Australian products in general hold their formulas to a higher, cleaner, safer and more responsible standard, and the Blue Lizard Australian Sunscreen is not only mineral-based, it's also doctor recommended.
They make it with a natural, non-chemical, mineral base and zinc oxide is a key mineral involved. This is a doctor-trusted natural ingredient that provides broad-spectrum protection from harmful UV rays.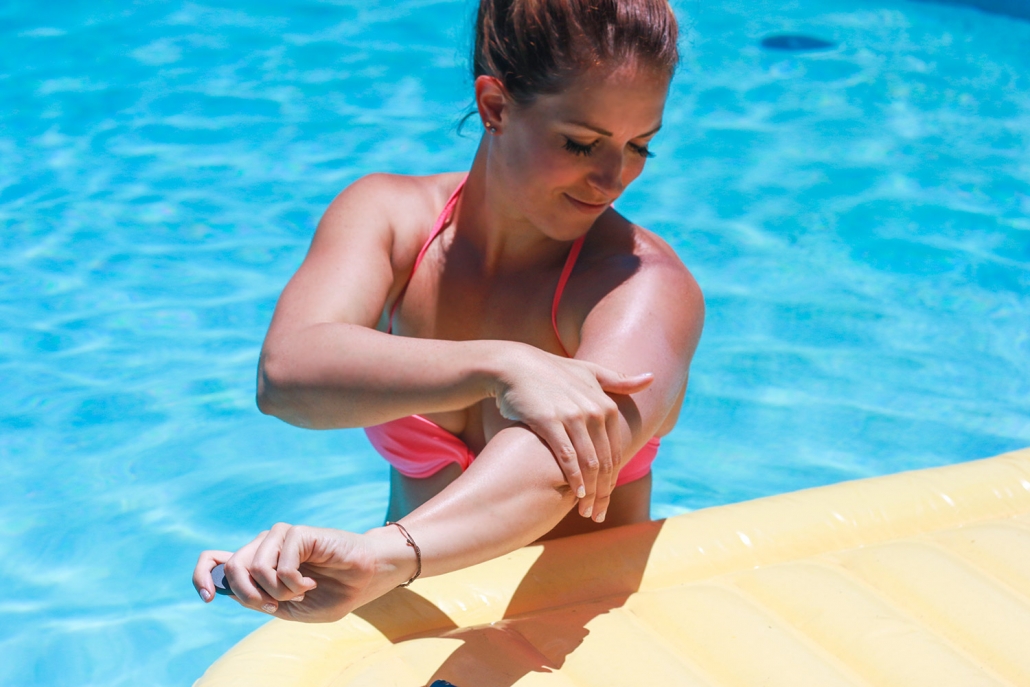 The difference between this and chemical sunscreens is that the chemical sunscreens soak into your skin and absorb the sun's rays AFTER they've entered the body. Mineral-based sunscreens like this one act like mirrors on top of your skin, reflecting most of the sun's rays BEFORE they enter your body.
This makes mineral-based sunscreens like Blue Lizard Australian Sunscreen the cleaner, safer and better option for protection in my opinion!! I don't leave the house without applying this, especially during the summer and especially when I know I'm going to be out in extended sunlight.
My favorite part about it is that the bottle also changes color when harmful UV rays are present! It goes from plain white to a deep blue so that you know it's time to apply!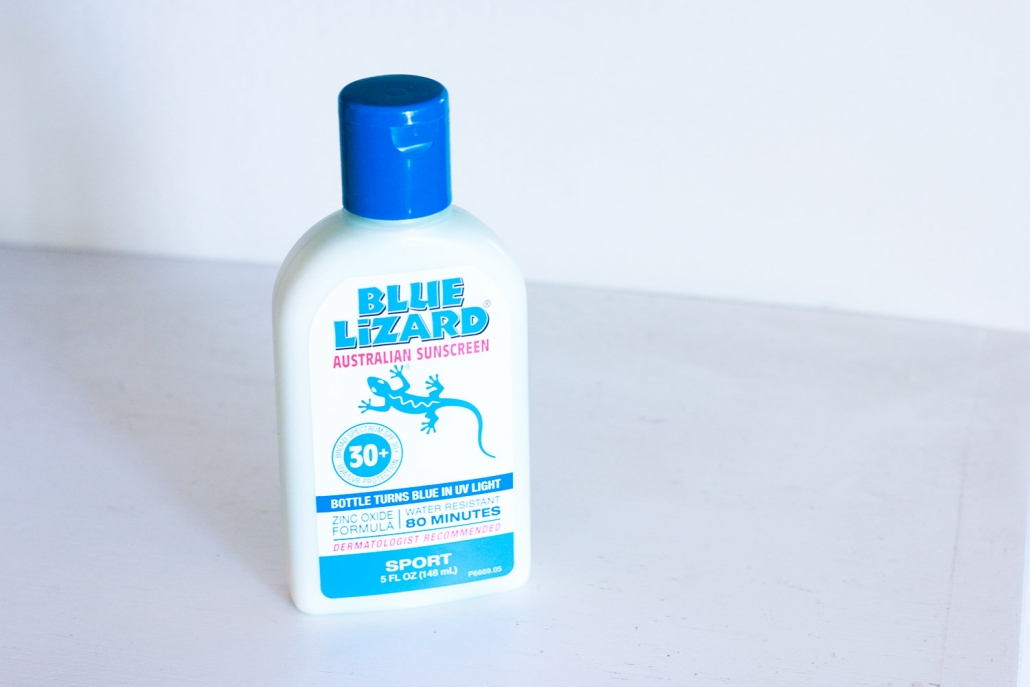 I think that's just such a clever touch, and I love the thought that went into that. I imagine if I had kids, they'd get a kick out of it too, but I'll have to live vicariously through all the moms out there reading this and wait to see what your kids say about that.
What a cool way to teach your family about the sun and skin safety!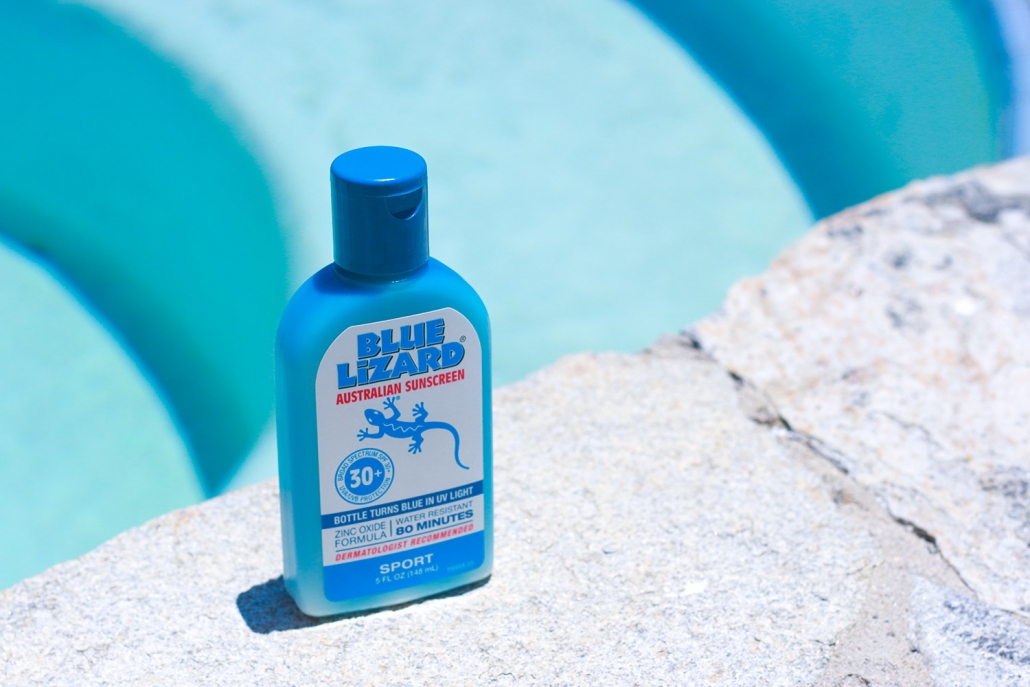 I can't recommend this sunscreen enough, and I hope this helps you find a better option as compared to chemical-based sunscreens. Let me know if you end up trying it! It's super easy to get on Amazon, and delivery is always quite fast.
Let me know your thoughts!
xo
Liz
This is a sponsored conversation written by me on behalf of Blue Lizard Sunscreen. The opinions and text are all mine.
https://supersisterfitness.com/wp-content/uploads/2018/06/Liz-Blue-Lizard-pool.jpg
1000
1500
Liz
https://supersisterfitness.com/wp-content/uploads/2017/09/SSF-logo-plain-pink.png
Liz
2018-07-17 14:28:12
2018-07-17 14:28:48
Types of Sunscreen : Chemical- vs. Mineral-Based Sun Protection?