Have you finished your Christmas shopping yet?
We've barely even started! Yikes!
I'm sure we aren't the only ones, so we're sharing our top gift ideas for fitness lovers in your life.
Don't forget to check out part 1 where we share our fav apparel gift ideas.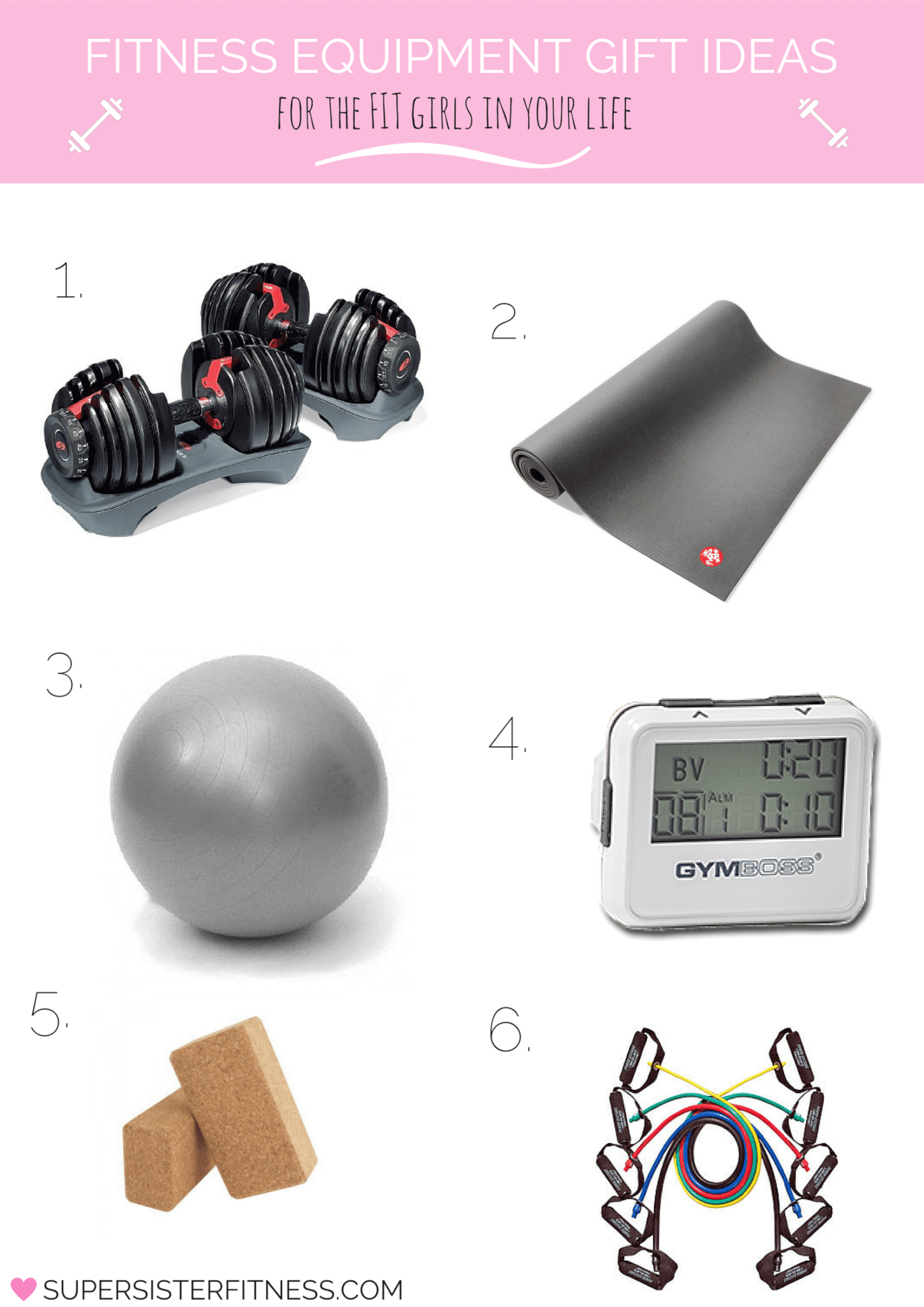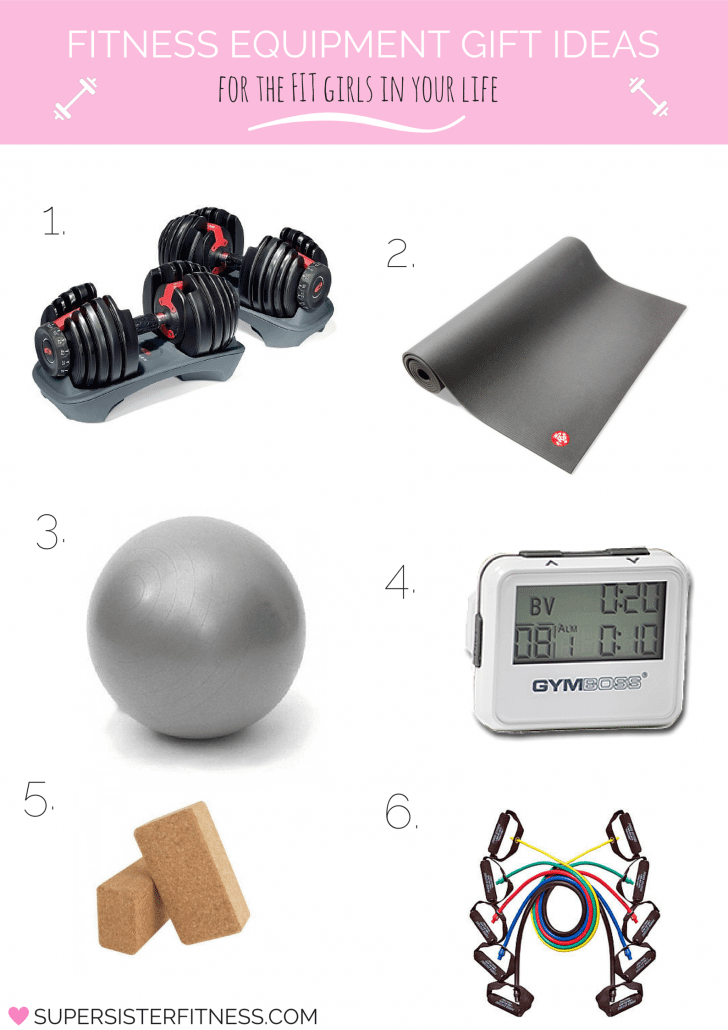 These are 6 equipment essentials we love having around for quick home workouts or to take with us while traveling.
1. Bowflex Selecttechs: we are totes magotes obsessed with these weights. The Bowflex Selecttech weights are adjustable from 5-52.5 lbs per dumbbell. We've had ours for 5+ years and they're still just like new.
Seriously, amazing for at home workouts without taking up a ton of space in your house.
2. Manduka Yoga Mat: okay, this is one where people go "wait, why would I spend $100 on a yoga mat?!" The answer is: you'll never have to buy one again! No joke, these bad boys come with a lifetime warranty and the quality is so worth it.
I don't know how many cheapo $20 yoga mats I went through before buying one of these and I'm so happy I did. Not only that, but those cheap ones really suck on the whole cushion-factor. Manduka's mats are so great I often use mine outside on the concrete without even noticing the hard surface underneath me.
3. Stability Ball: hands down, you gotta have one of these in your fitness repertoire. Great for so many strengthening exercises that you can do at home that will have your core on fi-yah. Simple yet super effective.
4. Gymboss Timer: so many great things to say about this Gymboss timer. It's great for interval workouts (like our Bikini Bootcamp Part 2) – all you have to do is set how often you want it to beep, then clip it on and forget about it! No having to look at the clock or your phone to know how much longer you have left.
Listening to music? Well you can set it to vibrate instead of beeping.
5. Yoga Blocks: have you ever used yoga blocks? Well, if not go pick up a pair! I'll be demoing some great modifications for beginners as well as advanced moves to strengthen your whole body using yoga blocks. Stay tuned 😉
6. Resistance Bands: these are the perfect travel workout tool – you can easily fit them in your bag and get a workout on in your hotel room! Not only that, but you can get them in different thicknesses to vary the resistance.
Liz and I showed a ton of exercises using bands in our #leanhalloween challenge videos that you can check out here for full body workouts.
Well folks, there ya have it! Some of our fav fitness tools that we use all. the. time. ranging from $15 – $300.
And, before you go we have a free gift just for you ~ our 12 Days of Christmas Recipes eBook. It's just a little thank you for being so awesome.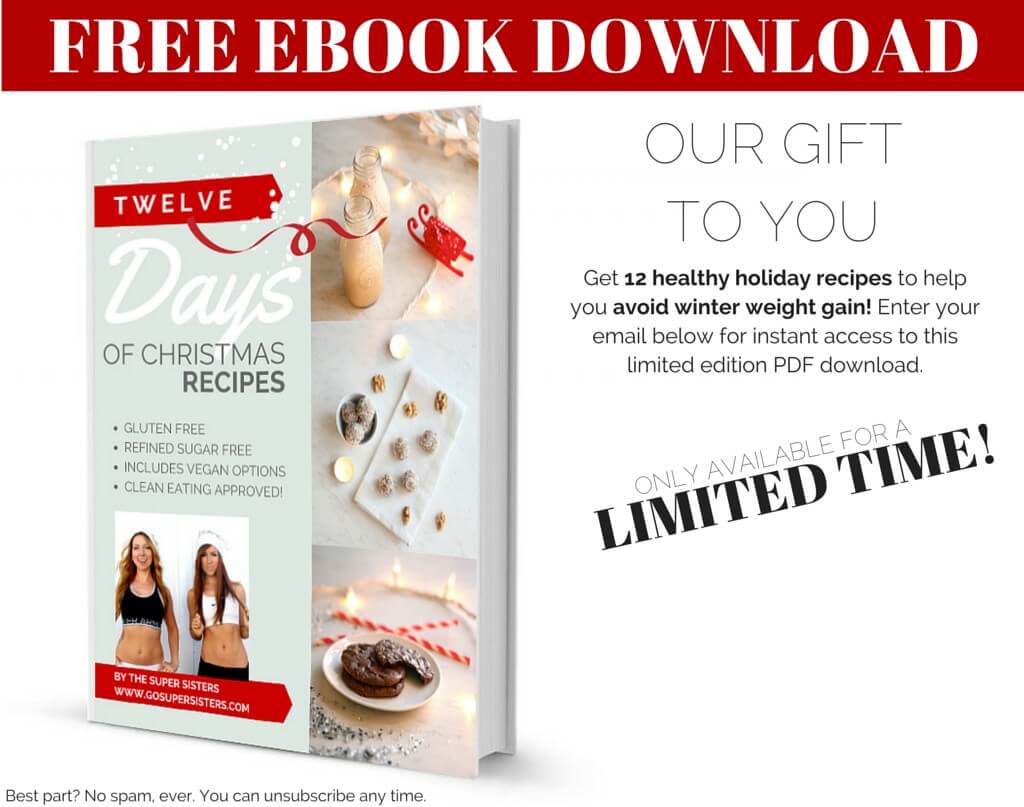 Just tell us where to send it!
[gravityform id="2″ name="Yes! Send Me A Copy!" description="false"]
xo,
Sara
|| Shop the Post ||
[show_shopthepost_widget id="454955″]
https://supersisterfitness.com/wp-content/uploads/2014/12/Fitness-Apparel-Gifts.png
2048
1448
Liz
https://supersisterfitness.com/wp-content/uploads/2017/09/SSF-logo-plain-pink.png
Liz
2014-12-15 11:57:30
2015-04-28 14:02:50
Gift Ideas for Fitness Lovers ~ Part 2