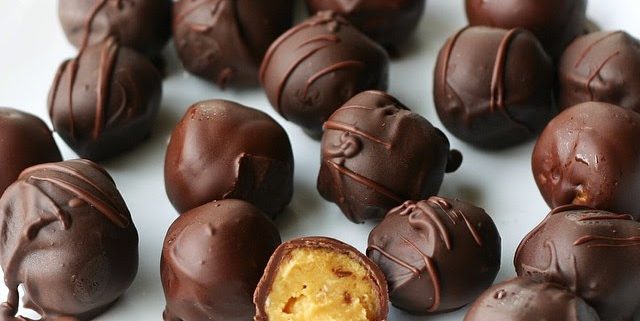 Sweet Potatoes and Chocolate?
Was there ever a better marriage of flavors?
No. The answer is no. 🙂
Even if you don't think this would be the first thing you'd reach for, I urge you to try them anyway. These tasty truffles are such an unexpected delight I'm sure you're going to love. And speaking of things to love… There's nothing I love more than teaming up with other healthy foodie bloggers, so today this recipe is being "gifted" to you from our friend Charity at A Vibrant Life.
Charity Lighten is a wife, mother of 4, business owner, and lover of food!
She grew up in Canada and received her degree in Accounting from Brigham Young University. Her real passion, however, is for nutrition and the power of food – especially as it pertains to disease prevention. She is certified as a plant-based nutritionist through Cornell University and is a Food for Life Instructor for the Cancer Project.
She teaches class all over Utah and can be seen regularly on Channel 2 News there. She is currently working towards her Masters in Nutrition from Tufts University and in general, she is a great blogger friend who we have followed FOREVER! 🙂
I'm so glad to share this recipe with you all today and I Hope you enjoy it. Feel free to reach out to Charity on Insta if you make this recipe (@avibrantlife), I'm sure she'd love to see how yours turns out! She also has tons of other great recipes there and on her blog, www.avibrantlife.me.
Now for her yummy truffle recipe… Enjoy!
---
Sweet Potato Truffles
The perfect tasty treat for the holiday season.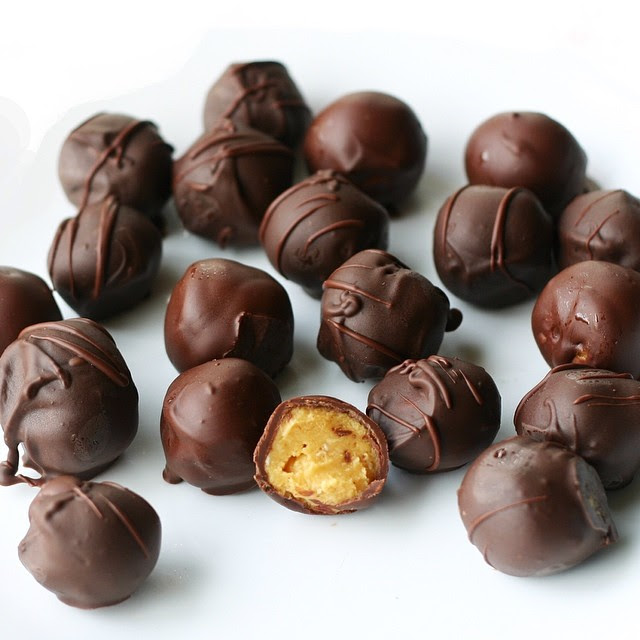 INGREDIENTS
1 cup cooked sweet potatoes, peel removed
1/3 cup coconut oil, melted
3 Tbs Arrowroot Starch (cornstarch would work fine too)
1 tsp Vanilla extract
1/4 cup maple syrup or honey
1/4 cup oat flour (simply put 1/4 cup rolled oats into a blender or food processor)
1/4 cup palm sugar or other sweetener
1/2 cup Almond milk
1/2 tsp sea salt
1 cup chocolate of your choice, melted (I used 60% dark chocolate)
INSTRUCTIONS
In a food processor, combine the sweet potatoes, starch, coconut oil, vanilla and maple syrup. Blend until smooth.
In a small sauce pan, combine the oat flour, palm sugar, milk and salt. Cook over medium heat until it bubbles and then simmer over low heat, stirring frequently until the mixture thickens (which won't take long).
Add the hot mixture directly into the the food processor and blend until smooth.  The mixture will still be fairly runny.
Scoop out about 1 TBS onto wax paper and put in the freezer for 20 minutes or until the filling is firm enough to roll into balls.
Remove from the freezer, and using your hands, roll each "lump" into a ball shaped form. Then return to the freezer for at least one hour.
 Dip each ball into the melted chocolate. The frozen filling will help the chocolate set up quite quickly.
Refrigerate whatever doesn't get eaten immediately
https://supersisterfitness.com/wp-content/uploads/2016/11/unnamed.jpg
640
640
Liz
https://supersisterfitness.com/wp-content/uploads/2017/09/SSF-logo-plain-pink.png
Liz
2016-11-28 10:23:47
2016-11-28 10:27:07
Sweet Potato Truffles | A Guest Recipe by A Vibrant Life!