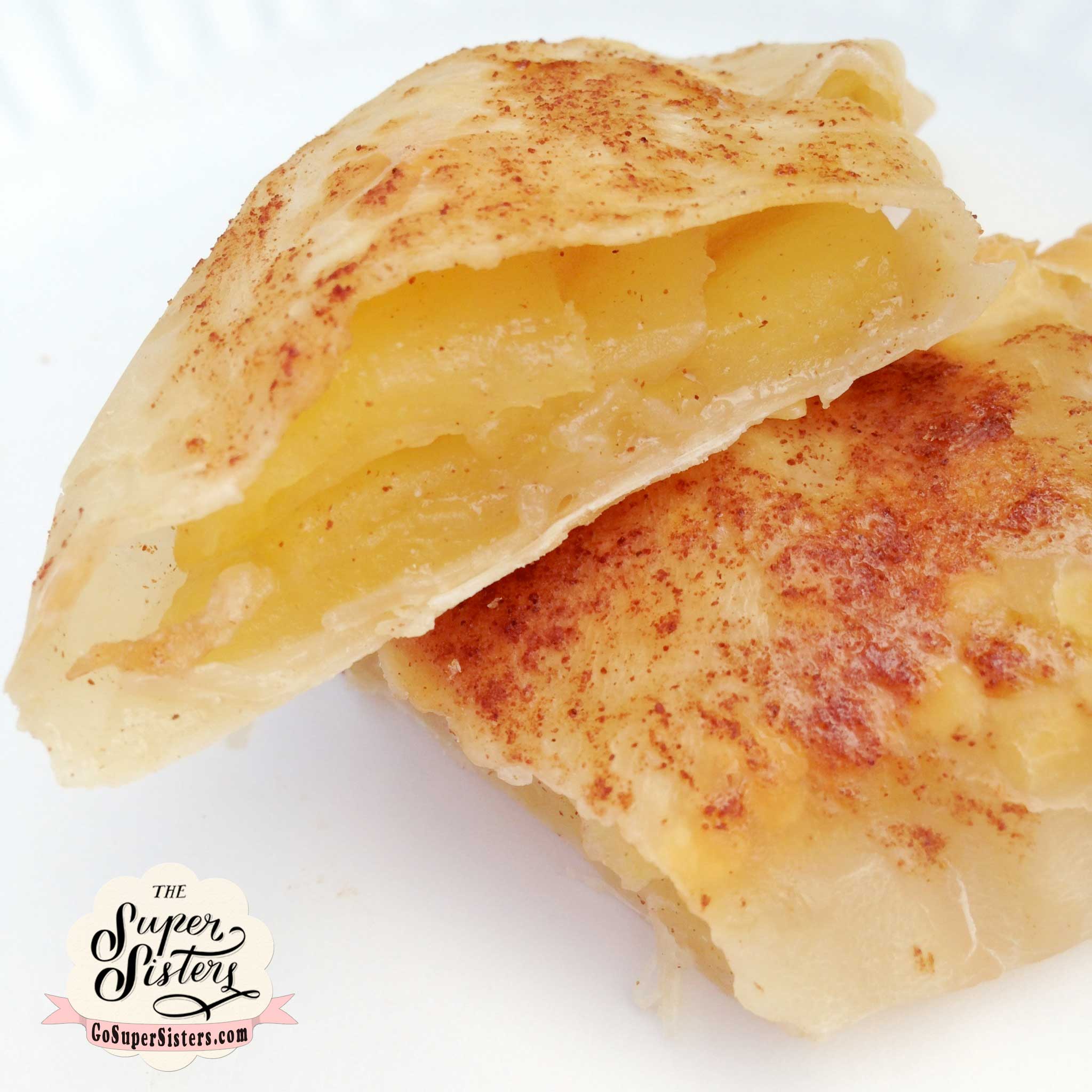 All the way up through middle school, every summer for us consisted of a family trip up to Mackinaw City, Michigan, a quaint little town located right on the east tip of Lake Michigan. Our parents have a little old yellow cottage there that we'd visit every year, spending weeks at a time riding our bicycles to the local library, going swimming in the freezing cold water and visiting 1) the mini golf course, 2) the local marina, and 3) the seasonal Dairy Queen (of course).
There's not much to do in Mackinaw City, which is much like the rest of Michigan. We spent many hours around a fire, roasting marshmallows, playing cards, reading books, popping JiffyPop and building Lincoln Log structures all around the living room. Saturday mornings, we'd wake up to waves gently rolling on the beach and seagulls cawing, the sound of Saturday morning cartoons on TV beckoning our attention through paper-thin walls.
Every once in a while on weekend mornings, we'd saunter towards the kitchen past the dark green dining room table with birch tree legs, only to see the best sight a kid our age could ever see: the Big White Box.
"Sara, Mom went to the bakery!!"
"Oooohhhhhhh yesss!! Did she get me a cinnamon roll?"
"I don't care, move! All I see is that apple turnover and you'd better get out of the way before I take your cinnamon roll too."
Only one small, transparent piece of tape separated us from pure delight. We'd immediately tear open the box then sprint to the table, pastries in hand, only to chow down our sugary treats faster than a racecar could zip around the track at a Nascar derby. Our mom was also a big fan of the apple turnovers, but she'd be lucky if she could get Liz to spare a bite.
Though the "cinnamon roll special" and "apple turnover delight" were our absolute FAVORITES, we now realize they played a big role in perpetuating our chubbier years so we decided to make this version recently to recreate those fond moments we shared (or didn't share) together (sorry Mom!).
Since Mother's Day is coming up and all and she spoiled us so much with those early morning surprise bakery runs, now we get to spoil her with this healthy alternative that tastes just as amazing! Try it with your family this month. It'll fit into your clean eating plan when eaten in moderation. There's no sugar added and each turnover is only 45 calories. 🙂 Enjoy!
Apple Turnovers
Makes 12 servings
3 large red apples (you can use any kind you like!)
12 wonton wrappers
2 tsp cornstarch
1/3 cup water
1/4 cup baking stevia (we use Truvia)
1/2 tsp cinnamon
1/4 tsp vanilla extract
Preheat oven to 350 degrees and spray a baking sheet with nonstick spray. Peel and cut apples, then place in a large bowl and set aside. In a small saucepan over medium-high heat, mix cornstarch, water, stevia, cinnamon and vanilla. Heat until mixture starts to boil and thicken, stirring throughout. Remove from heat and pour this over your apples, and mix well until all apples are covered.
One at a time, lay out a wonton wrapper and spoon about a 1/3 – 1/2 cup of apple slices in the middle at one end. Fold the edges of the wrapper in, and then tuck and roll the wrapper over the filling. Repeat until all wonton wrappers are used (we also sprinkled "cinnamon sugar" on top of each turnover by combining 2 tbs Truvia with 1/2 tsp cinnamon and sprinkling it on top).
Place on baking sheet and bake for 25-30 minutes, then turn oven for 425 and bake for an additional 5 minutes or until turnovers are golden brown and crispy on the outside.
Servings: 12 (one apple turnover)
Calories: 45
Fat: 0.1 g
Carbs: 10 g
Fiber: 1.2 g
Protein: 1 g
https://supersisterfitness.com/wp-content/uploads/2013/11/apple-turnovers.jpg
2047
2047
Liz
https://supersisterfitness.com/wp-content/uploads/2017/09/SSF-logo-plain-pink.png
Liz
2013-05-06 10:37:03
2014-02-12 13:25:56
Apple Turnovers