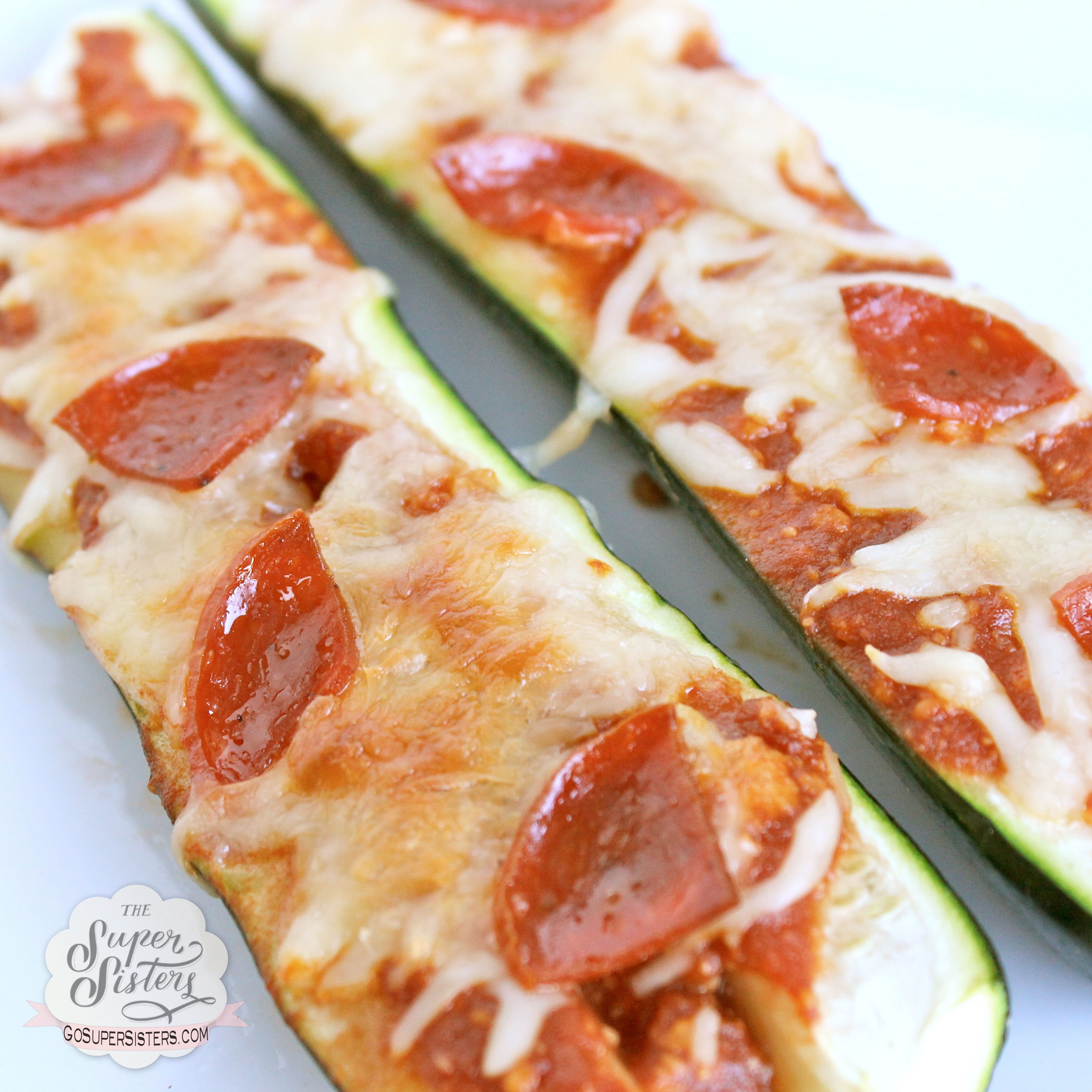 We didn't even know what a zucchini was until a few years ago. This was us in the grocery store: "What are those? Squashes? Pickles? Cucumbers? I don't know. How the hell are you supposed to cook that? What's going on here, what kind are you supposed to get? Does it matter if it's yellow or green? This is hard, let's just get the boxed cereal."
Wow were WE missing out! Zucchinis are awesome to add to salads, sautees and sides, but this recipe puts them front and center. The best part? It's the easiest thing in the world and anyone can make these, plus your kids will love them (though we wouldn't bank on them giving up real pizza anytime soon, this is a great snack alternative you can sub in more regularly).
Zucchini Pizzas
4 zucchini
1/2 cup tomato sauce of choice*
2 tbs parmesan cheese
1/4 tsp garlic powder
pinch of salt
1/3 cup mozzarella cheese
1/4 cup chopped turkey pepperoni
* be sure to buy a kind without added sugar. We bought plain tomato sauce from Trader Joe's
Preheat oven to 375 degrees and line a baking sheet with foil or parchment paper. Slice zucchini in half length-wise and place on baking sheet. In a small bowl, mix tomato sauce, parmesan cheese, garlic and salt. Spoon this mixture on top of each half of the zucchini, then top with cheese and pepperoni. Bake for 25-30 minutes. Then broil for 3-5 minutes until golden brown. Enjoy!
Servings: 4 (1 full zucchini)
Calories: 80
Fat: 3.5 g
Carbs: 6 g
Fiber: 2 g
Protein: 7 g
https://supersisterfitness.com/wp-content/uploads/2013/04/zucchinni-pizza-boats.jpg
3456
3456
Liz
https://supersisterfitness.com/wp-content/uploads/2017/09/SSF-logo-plain-pink.png
Liz
2013-04-18 09:00:24
2014-02-12 14:44:21
Zucchini Pizza Boats