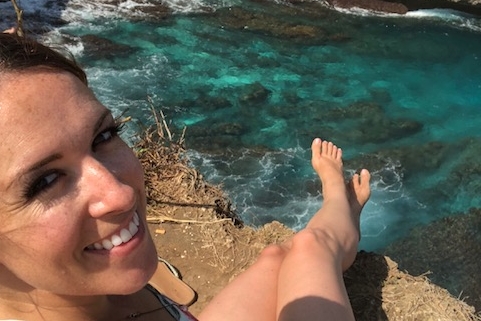 As a fitness and nutrition specialist, I am hyper aware that how we treat our bodies and what we put into our bodies makes a huge difference in our overall health.
But what about what we put on our bodies?
And what about natural environmental realities like daily exposure to sun?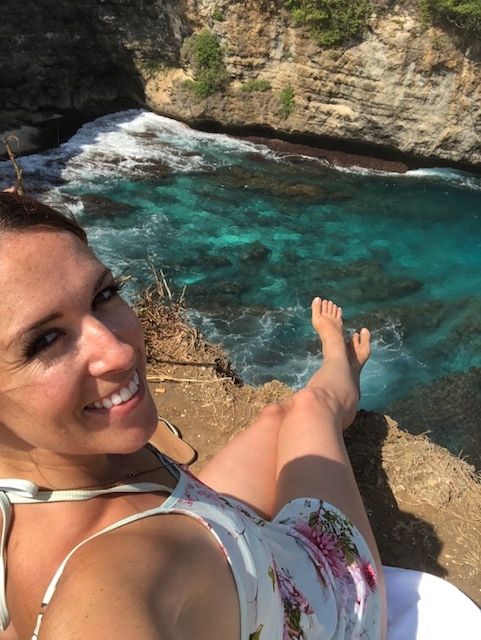 Chances are, if you're reading this blog or follow SSF in any way, you care about your health. You're on a quest to be the best version of yourself. And by now, you've probably heard a million reasons as to why sun exposure can sometimes be good (hello Vitamin D), and sometimes not so good.
So where do we draw that line? How do we choose when to soak up the sun and when to hide our skin from it altogether as best we can?
How do we take care of our skin effectively, protecting it from harmful UV rays while at the same time getting the necessary amount of daily Vitamin D our bodies need to be healthy?
This is a question I've really been researching lately, and as I continue to get older (as we all do), it's something that has become more and more of a priority in my life.
I remember when I was 15, I used to go to the tanning salon and my mom would always say, "Be careful Liz or your skin is going to look like mine." Then she'd show me her arms, covered in age spots, and I'd take a brief pause before shrugging it off as something I didn't need to worry about (yet).
My mom grew up in a Midwestern culture where tanned skin was idealized. I don't think much has changed in that regard in our culture, but what has changed is our understanding of what sun exposure actually does lead to, and what sitting in the direct sun without protection can actually causes over time.
My mom and her sister used to literally sit in their back yard for 2-3 hours at a time using Crisco as body oil to help themselves "get tan faster."
Can you believe it?! Crisco!
But obviously that is TOTALLY not safe. In fact, using just oil on your skin like that actually enhances the sun damage that can be caused by prolonged exposure to the sun.
This brings me to the question of SPF and sunscreen-based products.
Summer months naturally mean more time spent in the sun, and even though 2/3 of women know they should wear SPF daily, only 1/3 actually do.
Sunscreen can be gross, greasy, heavy and leave white streaks on your skin. Plus it doesn't always work well with makeup and certain brands can smell too strong.
SPF stands for Sun Protection Factor, and it's a standardized measure for how long a product will protect your skin from harmful UVB rays from the sun.
The sun emits both UVA and UVB rays, and if you've ever been to a tanning salon, you probably already know that UVB rays are the rays primarily responsible for reddening and burning of the upper layers of our skin (called the epidermis).
This is a problem because the epidermis is the most common place for skin cancers to occur. It's also the place that we develop signs of aging, like skin spots and early onset wrinkles and fine lines.
I've been posting more lately about my skincare routine and you guys seem to really like it. As far as SPF moisturizers, I really prefer the Olay Whips with SPF 25 for my face. You can get this at Walgreens, so it's a really easy and convenient option.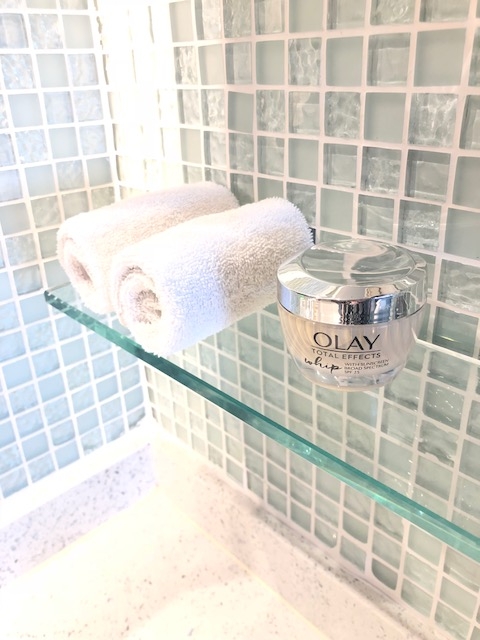 Unlike other sunscreens, Whips with SPF has Active Rush Technology, which holds and releases 1000x it's weight in hydration, instantly absorbing into the skin, so it feels light and moisturizing. You almost wont believe it has SPF in it!
I've also seen it blend with all skin tones, leaving no oily or sticky residue. This multi-tasking product delivers seven benefits in one, giving you so much more than a standard sunscreen.
It's a sheer, lightweight formula and is so easy to wear, plus is packed with vitamins and antioxidants that help to condition skin's surface and provide long-lasting hydration. I apply this daily before my foundation and I recommend it with flying colors!
My experience using the product has changed my perception of sunscreen. I used to see SPF and sunscreen as a "beach day only" type thing, but now I can't imagine leaving the house without first protecting my face.
If you wanna see what I mean (and #feelthewhip), you can get yours at Walgreens, or right here: spr.ly/Sun-Walgreens15
---
This is a sponsored conversation written by me on behalf of Olay. The opinions and text are all mine.
https://supersisterfitness.com/wp-content/uploads/2018/06/IMG_2646-e1529613539807.jpg
640
481
Liz
https://supersisterfitness.com/wp-content/uploads/2017/09/SSF-logo-plain-pink.png
Liz
2018-06-28 20:29:26
2018-06-29 09:26:06
SPF Tips and My Sun Damage Prevention Routine