Get Fit For Summer ♡ Sculpt Your Summer Bikini Body with These 3 Easy Tips
3 Summer Body Tips from Expert Trainer & Sports Nutritionist, Natalie Jill Fit
WOW, it's almost May already… Where does the time go?!
It was about 80 degrees last week in San Diego, and I know everywhere around the country, temperatures are starting to heat up and the flowers are starting to bloom!
That can only mean one thing…
Summer is coming!
So let's chat… Are you prepared? Are you feeling confident and ready for warm weather clothing and more outdoor activities?
If so, that's awesome! Good for you!! If not though, don't even sweat it. You're certainly not alone…
We've got everyone covered with 3 Things Fit People Do that you may have overlooked in today's Trainer Tip Tuesday video.
---
Tip #1 – Move More!
Hands down, this is a BIG one. If you're trying to live a fit lifestyle, you've GOT to move more.
People try to overcomplicate fitness. "This" many reps and "this" many sets. Or you have to use kettlebells, or you have to include running.
Wowee, no wonder so many people get overwhelmed and give up!
But guess what, even though there are definitely better ways to train than others… Bottom line is, it just comes down to movement.
The fittest people in the world stay active.
What does "active" mean? It simply means they move more.
If you struggle with this concept, or if you have a desk job, just try applying these simple tips and see what happens!
You don't *have* to (and you definitely shouldn't) sit all day… If you have a desk job, just replace your chair with a stability ball, or better yet, get a standing desk!
If you aren't sure where to start, why not begin by just taking more breaks throughout the day to get up and move/stretch, and/or get up and go for a brisk walk at lunch!
Little habits like this add up and you'll be shocked by how quickly it'll start paying off for you if you learn to incorporate this habit into your lifestyle asap.
Don't overcomplicate it — just move more. 🙂
---
Tip #2 – Surround Yourself With the Right Types of People
This is so often overlooked in fitness!
You've gotta have the "right people on your bus." What does that mean?
It means that who you choose to surround yourself MATTERS.
It matters a lot.
You know when you meet someone and you're just so dang INSPIRED by them? By their work ethic, their drive, their heart and their passion for making the world a better place?
How cool is it that ONE person's choices can uplift another…
THEN… On the other hand, you know when you meet someone who just kinda sucks? Maybe they lie, cheat or just don't live in a place of integrity… Or they have no ambition or just suck at taking good care of themselves…
Isn't it interesting how spending time with people like that drags you down and sucks your energy out like a bottomless vortex?
I have about 50 people who show up EVERY MONDAY MORNING to my fitness class.
Every. Monday. Morning.
Without fail.
Yesterday was the first time in over a year I told them how proud I am of them for consistently showing up… How much just that simple act of consistency inspires me.
It just made me remember how good it feels to tell others how grateful you are for them.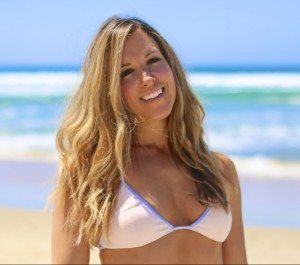 Other people's choices to live in an elevated state REALLY freakin' lights a fire inside me…
I have a quote on my wall. It says "In order to be inspiring, you need to live an inspired life."
I think about how cool these people are in my head all the time — these people who inspire the heck out of me! — but I don't often actually TELL them that.
And I know it's not easy for them. It's not easy to be consistent, to stay disciplined, and to make yourself (and the world) better.
So why don't I tell them that? Why don't I help them STAY inspired?? I feel like that's the least I can do when they do so much for me…
So I asked my class yesterday whether or not they KNEW they inspired me… Of course, they didn't. They had no idea!
They all thought they were just there for a workout lol..
But they LOVED hearing how much they motivate me and that simple loving convo fired them up even more.
Which lit ME up even more!!
What a great reminder that it's not just about who you surround yourself with, it's also about telling those people WHY you choose them.
You get to choose the kinds of people you let into your circle. And you get to choose how you'll affect them too.
So who will you choose to hang around today?And what kind of person will you choose to be for their benefit?
Just something to think about…
---
Tip #3 – Unprocess Your Diet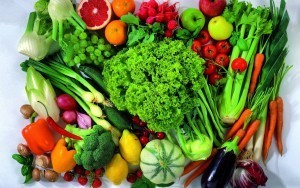 We saved the BEST tip for last. If you're trying to get fit for summer, or get fit fast, you cannot overlook this important step.
You've probably heard by now… Your results are from 80% nutrition, and only 20% from your workouts.
This is a key component in your success. You have to learn how to eat better, and it's so much easier when you have help and guidance from someone who has already figured it out.
To save you the struggle, Natalie is offering a massive deal on her 7 Day Jumpstart book so you can learn how to unprocess your diet today, without sacrificing taste or variety in your food choices.
PRE ORDER Natalie's "Unprocess Your Diet" book here: http://nataliejillfitness.com/book
I have been blown away by the fat burning recipes in this book.
They're absolutely mouth watering, and I can't wait to try more of them!!
Summer is just around the corner and a LOT of people are wanting to know 'how to lose weight faster'.
Natalie basically covers ALL of this in her upcoming book…BUT, she also covers it in video in her upcoming program called SIMPLIFIED.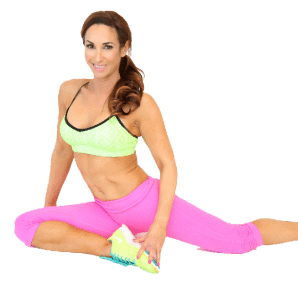 And that is just what Natalie does… She helps SIMPLIFY weight loss for you. She makes it simple.
For the next 7 days, you can get Simplify for FREE (as a $99 bonus) when you pre-order her upcoming book.
Take action & get the SIMPLIFIED BONUS: www.nataliejillfitness.com/book/
Here is why you need this book…
NONE of these recipes have been released on Social Media…and they won't be. You HAVE to get the book to get them!
Not only will they get your metabolism burning like a furnace, they are easy to make and your tastebuds will love you for it!
I almost forgot to mention the 7 all new 7-minute bodyweight workouts too…
So there you have it.
I hope that clears up some of the confusion. I hope this helps. 🙂
Your trainer,
Liz
WANT MORE TIPS FROM Natalie Jill? Link up with her below!
---
Natalie's Facebook: https://www.facebook.com/nataliejillfit
Natalie's Instagram: http://www.instagram.com/nataliejillfit
Natalie's YouTube: https://www.youtube.com/user/nataliejillfitness
https://supersisterfitness.com/wp-content/uploads/2016/04/YouTube-thumbnails-2.jpg
720
1280
Liz
https://supersisterfitness.com/wp-content/uploads/2017/09/SSF-logo-plain-pink.png
Liz
2016-04-26 14:54:54
2016-10-28 10:45:26
How To Get Fit For Summer! 3 Things Fit People Do That You Might Have Overlooked...