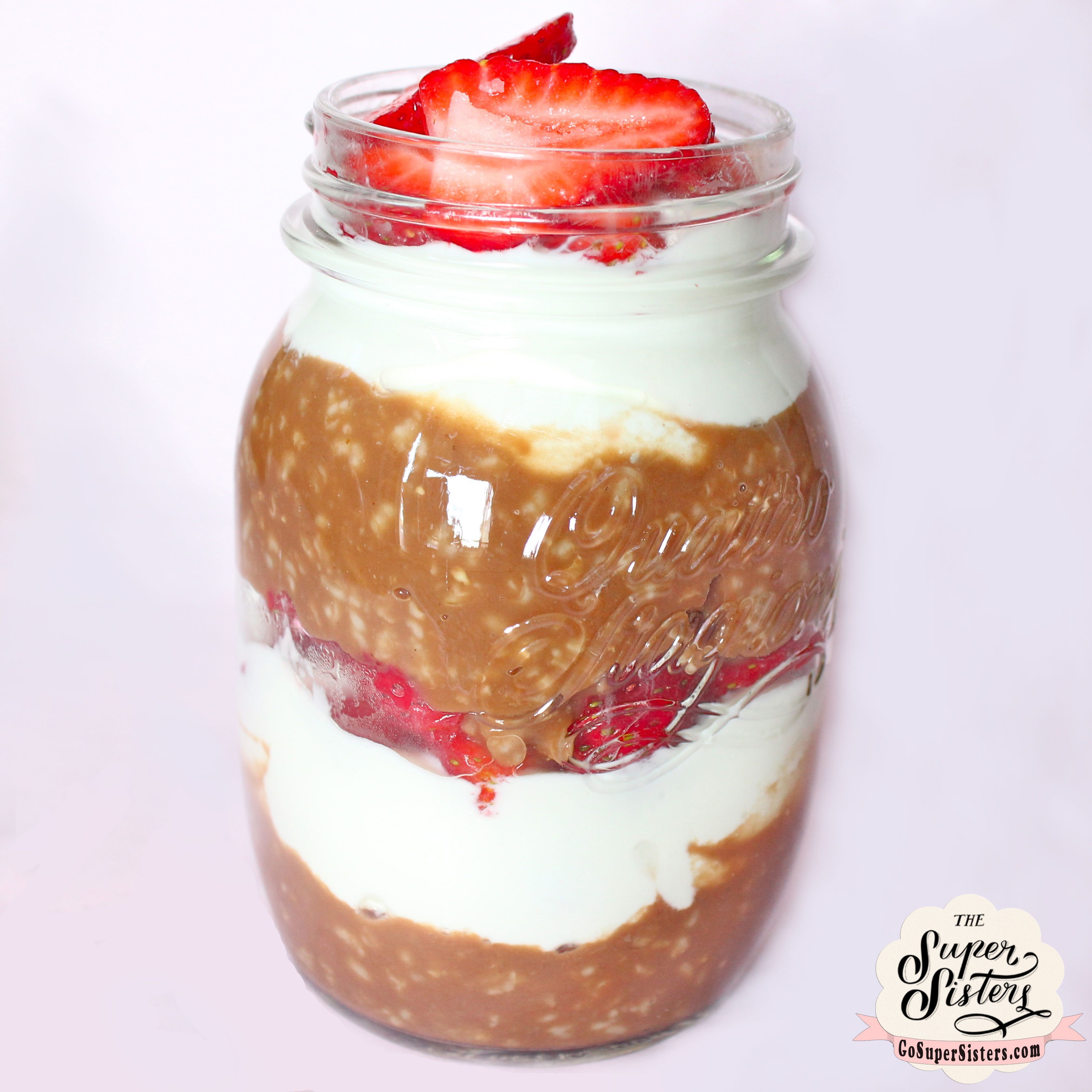 How would you like to start your morning with a warm comforting meal full of rich chocolate? Well, this recipe is for you! It's layered with warm chocolate oatmeal, greek yogurt, and strawberry, and will make you feel like you're eating a sinful dessert without the guilt for breakfast!
Chocolate Strawberry Oat Parfait
Makes 1 serving
1/2 cup oatmeal
1 cup water or milk of choice
1/2 tbs cacao powder or unsweetened cocoa powder
1/8 tsp salt
1 cup greek yogurt
1 cup frozen or fresh strawberries
1/2 tsp vanilla extract
stevia to taste
In a small saucepan, combine 1/2 cup oatmeal, water, cacao powder and salt. Cook oatmeal on medium heat for 5-7 minutes or until very soft. Add the vanilla extract and stevia, and stir well. In another small bowl, add greek yogurt and stevia, and mix well. Now it's time to layer! Grab a mason jar or tall glass and add 1/2 of your oatmeal to the bottom, then add 1/2 of your greek yogurt on top of the oatmeal, and top that with 1/2 of your strawberries. Repeat with the other remaining half of each item. Top with nuts, dark chocolate chips, chia seeds, or even some whipped cream! Dig in and enjoy!
Servings: 1
Calories: 325
Fat: 3.6 g
Carbs: 47 g
Fiber: 7.5 g
Protein: 29 g
https://supersisterfitness.com/wp-content/uploads/2013/10/chocoatparfait.jpg
3358
3357
Liz
https://supersisterfitness.com/wp-content/uploads/2017/09/SSF-logo-plain-pink.png
Liz
2013-10-24 06:56:44
2014-02-11 16:19:49
Chocolate Strawberry Oat Parfait