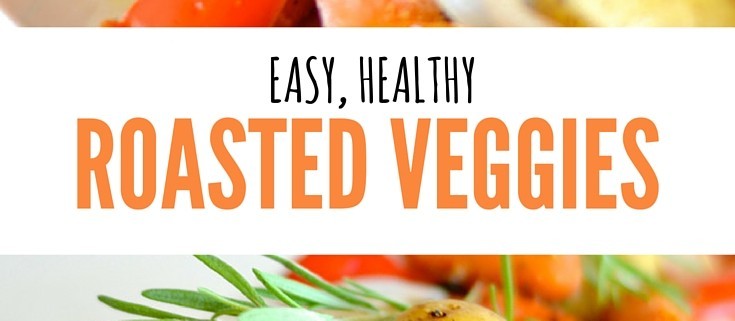 Wondering what the best tip is for avoiding weight gain over the holidays?
Avoid the temptations in the first place (at least as much as possible).
This is tricky, but it gets easier the more you do it. For starters, keep tempting foods out of the house and your work spaces.
If this isn't possible, or if someone else is the one buying these trigger foods, politely request that they keep them out of sight or in a hard-to-reach place, like the top shelf.
Avoiding the temptation altogether is the easiest and fastest way to succeed.
It's like the old saying, "Out of sight, out of mind."
You can explain to others why you have this request politely:
"I'm trying to make healthier choices for myself and I would love to have your support."
Meanwhile, you should also learn to meal prep so you can make your new eating behaviors as easy as possible during the transition.
The point is to eliminate all objections & obstacles you have for following through.
4 easy ways to make better food choices for fat loss:
1. Chop veggies & fruits first thing after buying
TIME SAVER TIP: Buy them pre-chopped & prepped at the store!
2. Store healthy foods in ziploc bags or tupperware containers so they're ready to go; freeze them in bulk if it's more convenient for you
TIME SAVER TIP: Buy pre-frozen fruits & veggies you can simply heat up on the stovetop or throw in a smoothie!
3. Keep healthy foods in your line of sight and on countertops
TIME SAVER TIP: Always keep a fresh supply of Apples, Oranges, Bananas, Berries, Celery Sticks, Carrots, Cherry Tomatoes, etc. on your eye-level shelves and counters
4. Locate a grocery store nearby that offers fresh, pre-made (veggie-packed) meals and/or healthy salad bar options for days you don't feel like cooking
Try Whole Foods, Sprouts, Vons, Ralphs, etc.
You need to eat well to succeed.
Never skip meals or think you need to "starve yourself" skinny.
If you stay adequately fueled for your day and ensure your blood sugar levels stay stable (do so by eating regularly throughout the day), you're ten times more likely not to binge on junk food later.
Our mom loves making this veggie roast recipe for us as a way to bulk cook for the entire week. Try it out for an easy, quick dinner this week 🙂
---
Veggie Roast
Serves: 4
Total Time: 1hr
Ingredients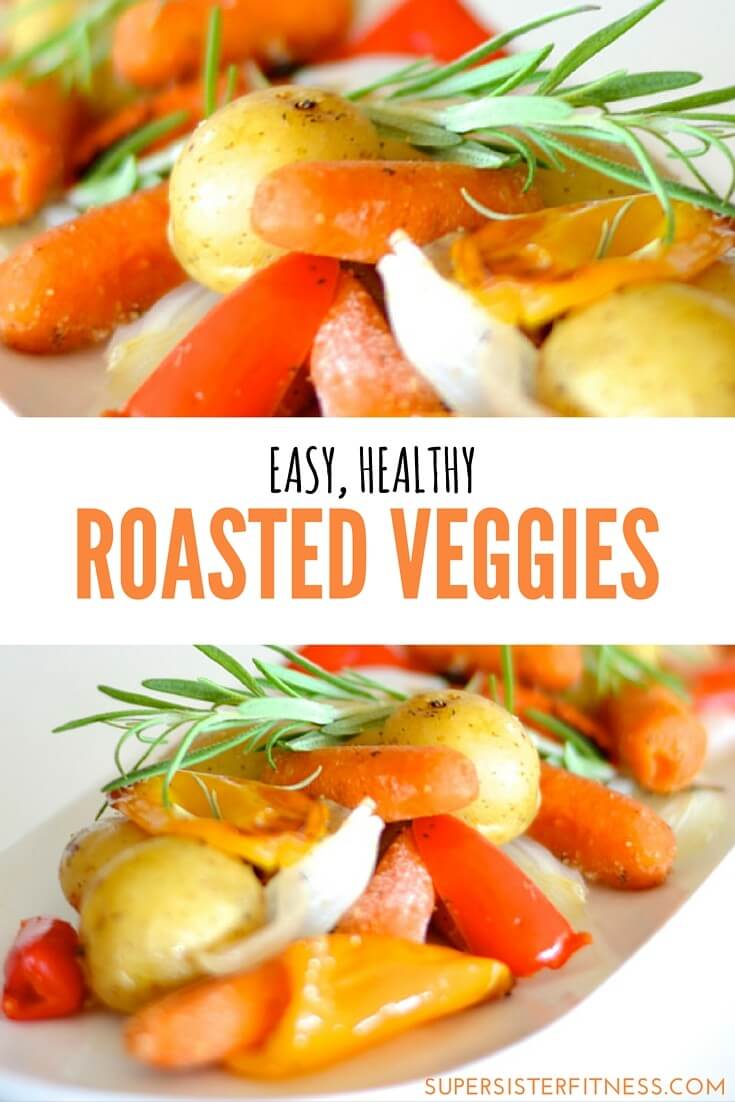 3 zucchinis, sliced in half & chopped
3 cups baby carrots
4 cups bell peppers, sliced
4-5 baby potatoes, chopped
1/2 large onion, sliced & separated
2-3 tbs olive oil or other oil of choice
3-4 cloves of garlic, diced
1-2 tsp rosemary
salt & pepper, to taste
Instructions
Preheat oven to 425 degrees.
Place all veggies in a large 9 x 13 pan (or roasting pan) and drizzle with olive oil.
Add in garlic, rosemary, salt & pepper.
Mix together well and place in the oven for 40-50 minutes stirring occasionally while cooking.
[yumprint-recipe id='78']
https://supersisterfitness.com/wp-content/uploads/2015/11/5.jpg
1102
735
Liz
https://supersisterfitness.com/wp-content/uploads/2017/09/SSF-logo-plain-pink.png
Liz
2015-11-09 10:30:53
2016-09-24 07:50:00
Veggie Roast Dinner