One of the most common questions we get is what kind of protein powder we recommend…
Our answer always is to find a natural-based brand that avoids using artificial sweeteners or unnecessary chemicals.
Every so often, Liz and I come across a product we really love and of course we want to share it with you in the hopes that it helps make your healthy lifestyle easier and more convenient to maintain long term.
Recently we've discovered Labrada's newest protein powder with no artificial sweeteners, artificial colors or flavors, no preservatives, no gluten AND no lactose. We tried it out in a few recipes and overall we give it two thumbs up!
Give it a try if you're looking for something new. Just click the photo below for more info about Labrada's all natural protein powder 🙂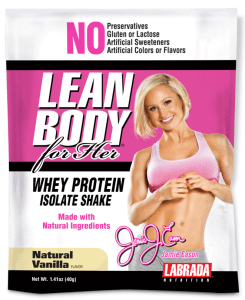 It also works well as an on-the-go snack – you can mix 1/2 to 1 scoop of the protein powder of your choice into a glass of water or milk and enjoy. No mess, no stress. Put this mixture in a blender with some ice for more of a milkshake taste, or try adding vanilla whey to fruit smoothies!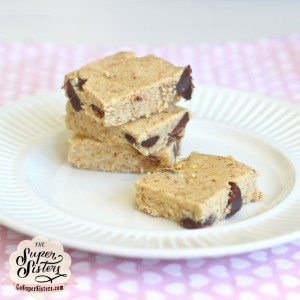 We created a couple new clean eating recipes with this stuff too, including our guilt-free Healthy Chocolate Chip Cookie Dough Fudge Bites!
Growing up cookie dough was one of my all time favorite foods – I would often sneak into the fridge and eat the raw chocolate chip-filled dough, shoveling in spoonfuls at a time, without realizing how bad that was for my body and health.
Now I can still find healthy ways to incorporate this favorite childhood indulgence without the sugar overload and adverse health effects.
These fudge bites are perfect for when cravings hit – I love to keep a batch in the fridge for something sweet after dinner. Try it out this month if you're craving a sweet treat! xo, Sara
---
Chocolate Chip Cookie Dough Fudge
Ingredients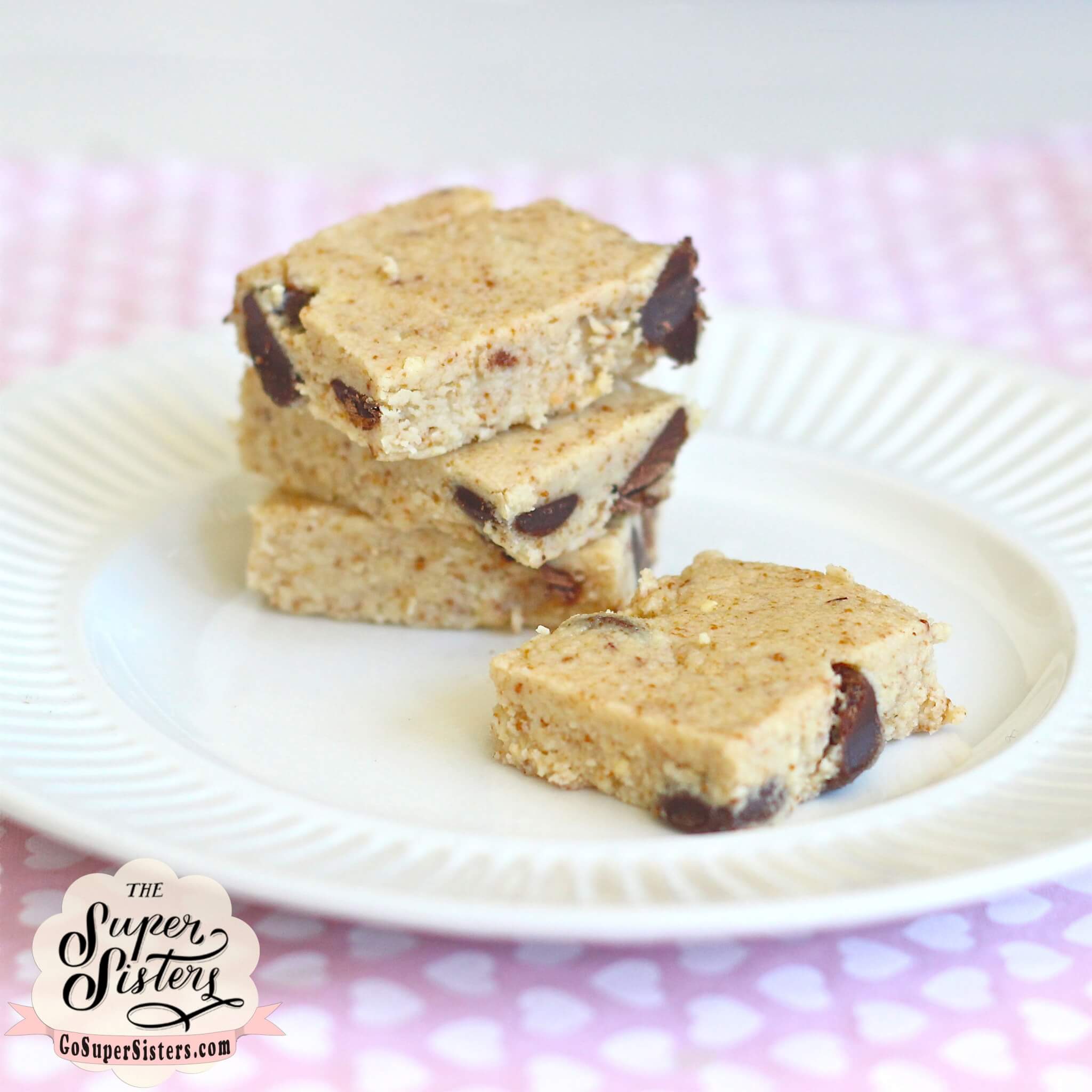 2 cups raw cashews
3/4 cup vanilla protein (we used Lean Body for Her)
1/4 cup coconut oil
1/4 cup agave, honey, or maple syrup (regular or sugar-free)
1 tsp vanilla extract
1/4 cup semi-sweet chocolate chips
Instructions
Line a 8×8 baking pan with parchment paper and set aside.
Place cashews in a food processor or high powered blender and blend until a flour-like consistency.
Add in protein powder, coconut oil, agave, and vanilla extract then blend until the mixture turns into a dough.
Stir in chocolate chips then press mixture into your prepared pan and refrigerate for 1-2 hours or until hardened.
Cut into 20 pieces and enjoy!
Notes
Nutrition Facts
Servings: 20
Calories: 130
Fat: 9 g
Carbs: 9.5 g
Fiber: 0.5 g
Protein: 4.5 g
[yumprint-recipe id='42']
https://supersisterfitness.com/wp-content/uploads/2014/09/cookiedoughbars.jpg
2048
2048
Liz
https://supersisterfitness.com/wp-content/uploads/2017/09/SSF-logo-plain-pink.png
Liz
2014-09-02 09:42:25
2016-09-25 12:49:44
Healthy Chocolate Chip Cookie Dough Fudge Bites