Did you hear yet?!
I'm engaged!
While traveling to a family reunion in Idaho, Alex and I stopped in Zion for a quick visit…
Little did I know that he was going to get down on one knee and ask me to spend the rest of my life with him.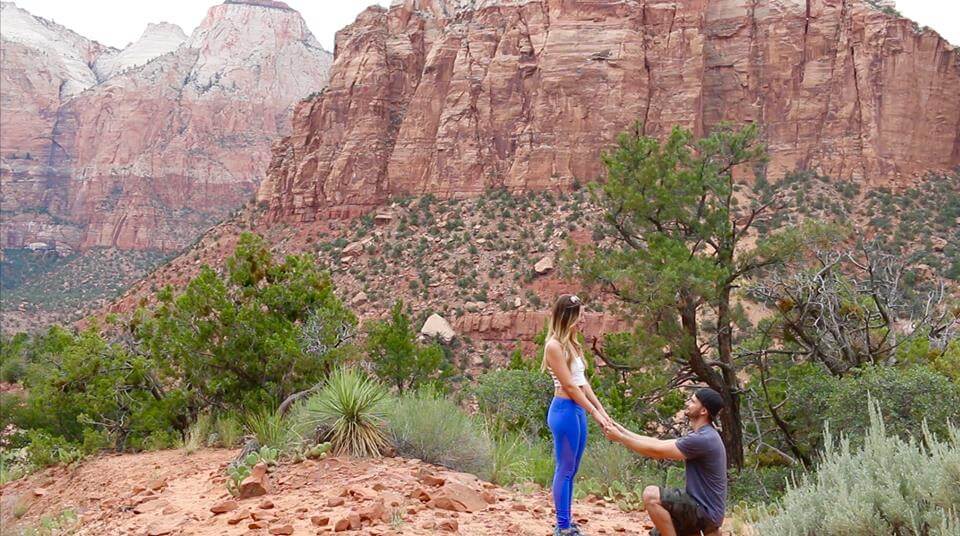 And of course I said yes 🙂
Apparently all my close family and friends already knew… He even asked my parents for "permission" to propose, which I thought was such the gentleman thing to do since my parents are very old fashioned.
Now I'm in the stages of planning my first wedding on a budget…
There's no date or venue picked out yet, though we may have something in the works (more on that later).
First things first, gotta ask my bridesmaids to be a part of the wedding!
Of course, Liz is my maid of honor so I had her help in making these cute bridesmaid gifts to ask them to be in the wedding. We stuck with the colors that I'm using for my wedding theme – turquoise and a little bit of pink. You can see more on my Pinterest board here.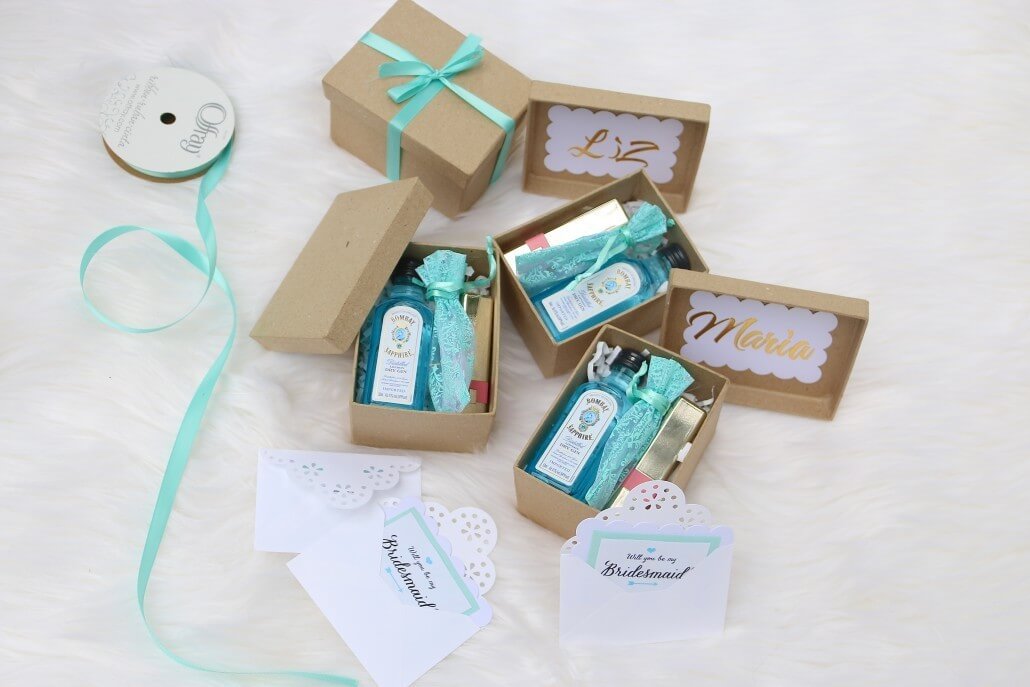 All in all these took about 5 minutes to assemble & put together and only about $30 total for all 4 boxes.
Here's what we used: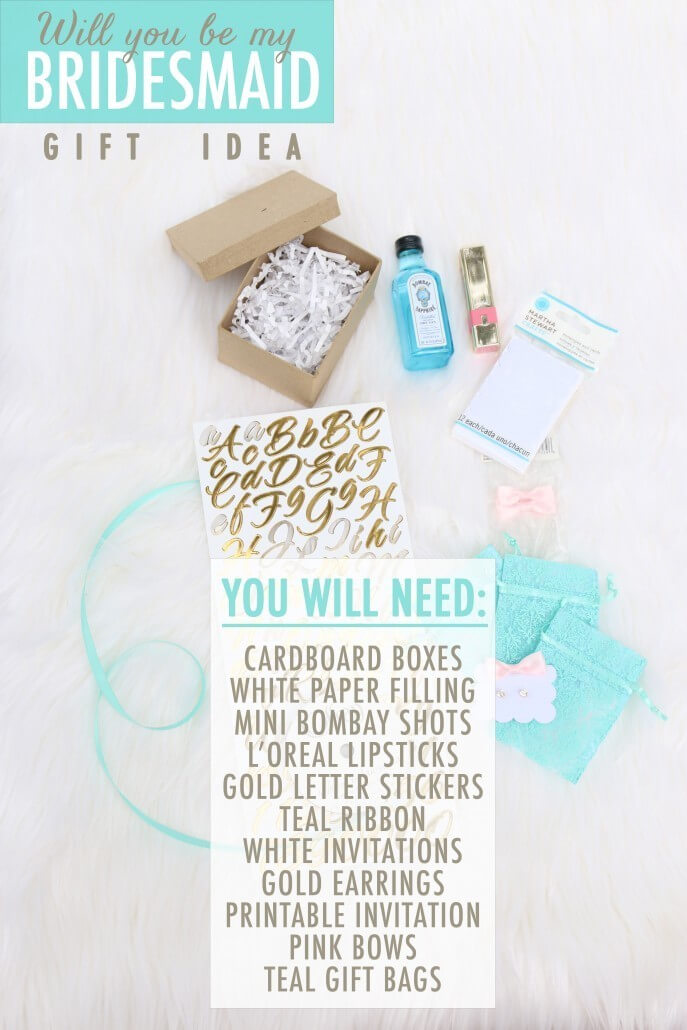 small gift boxes (found these at Michael's for $2 each)
pink lipstick or nail polish (found the cutest lip color at the Dollar Store 🙂 )
single shot alcohol (bought at Bevmo)
earrings (bought these in a pack from Walmart)
small cards & envelopes (found at Michael's for $5)
shredded paper or tissue paper for stuffing
ribbon for tying the boxes shut
script stickers for each girl's name (found at Michael's for $3)
Each girl got a bottle of gin, a pink lipstick, a pair of earrings and a card.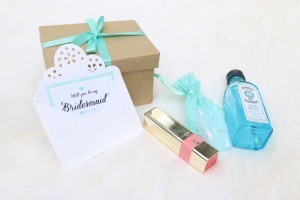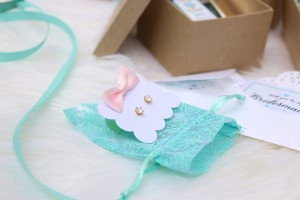 Now neither one of us have beautiful script or calligraphy skills so we went the safe route… Printable cards & stickers!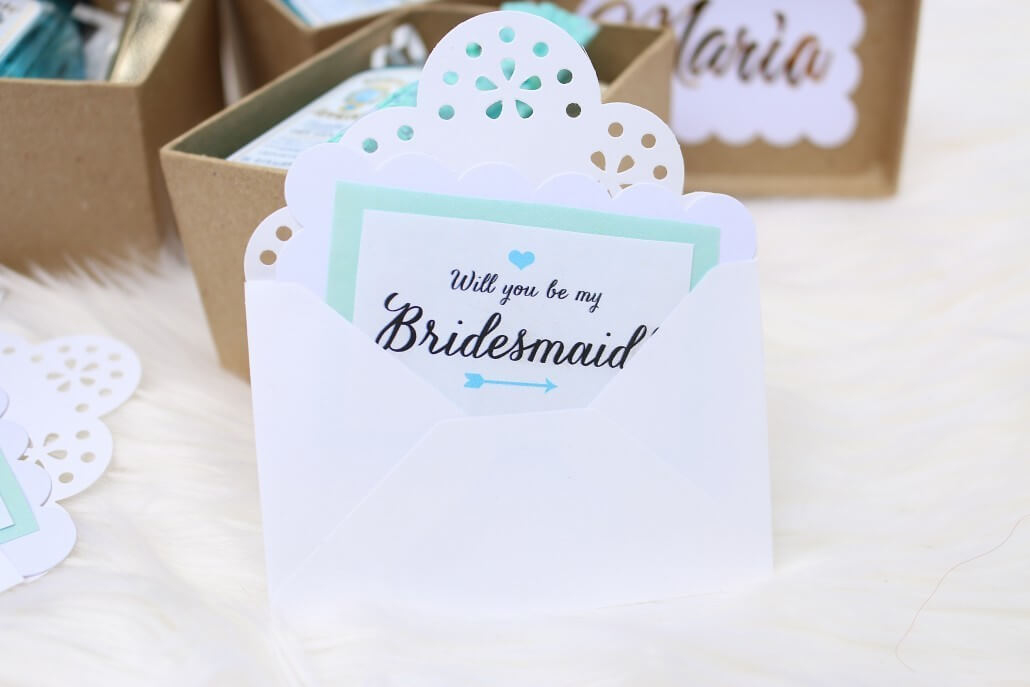 Liz created these cute printable bridesmaid cards that you can print out to give to your girlfriends that way you don't have to worry about messing up your handwriting if ya know what I mean 😉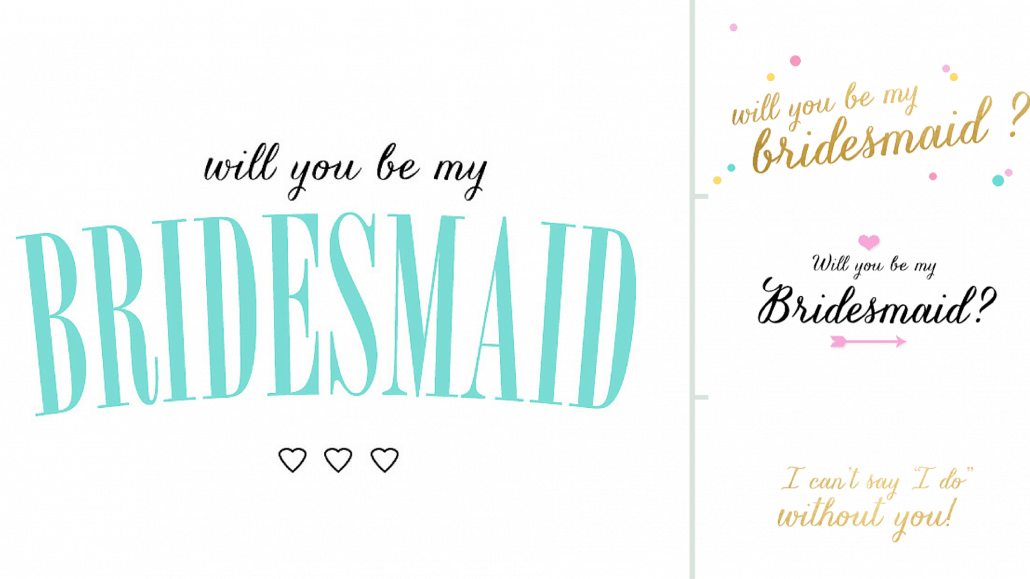 Just click the button below and enter your email to you'll receive 6 printable designs that you can give to your bridesmaids:
Can't wait to share more tips & tricks with you along the way!
xoxo,
Sara