THIS IS NOT JUST A FOOD PLAN.
This Is Your Path To Freedom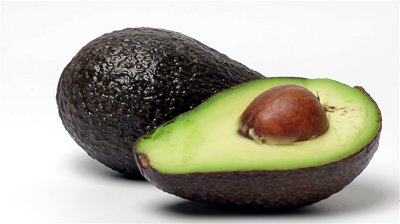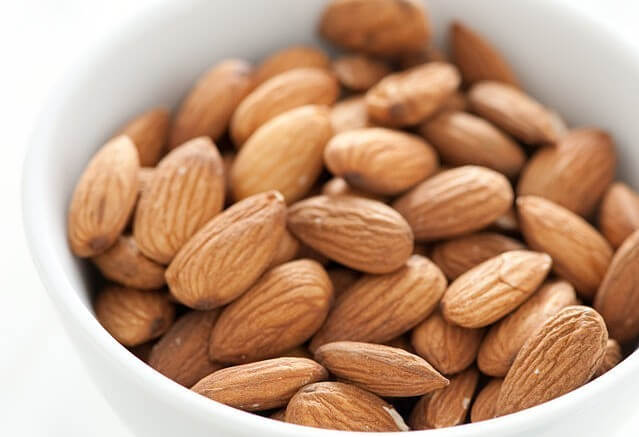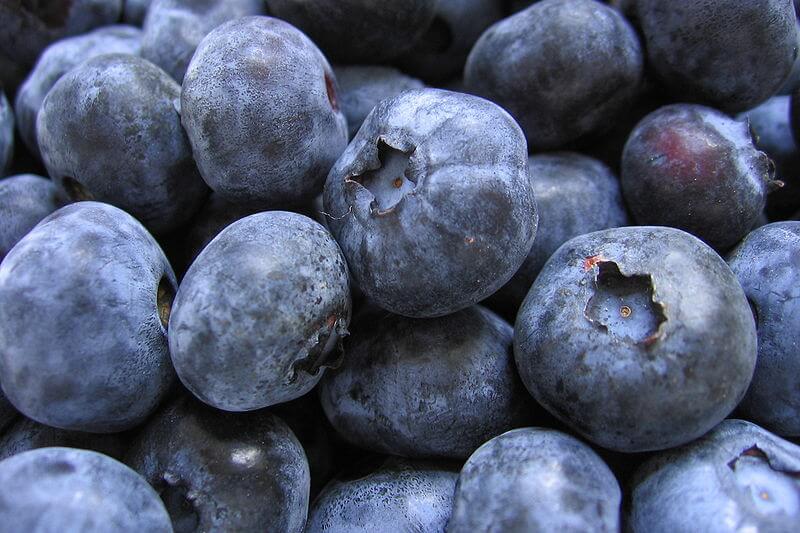 Freedom from what, you ask?
From Counting Calories
From Slaving Away In The Kitchen
From Worrying About What You "Can" & "Cannot" Eat
From Stress Eating Or Late Night Snacking
From An Emotional Attachment To Food
From A Physiological Dependence On Your Sweet & Salty Cravings…
Everything that's been holding you back from the easy
&

effortless fat loss you desire.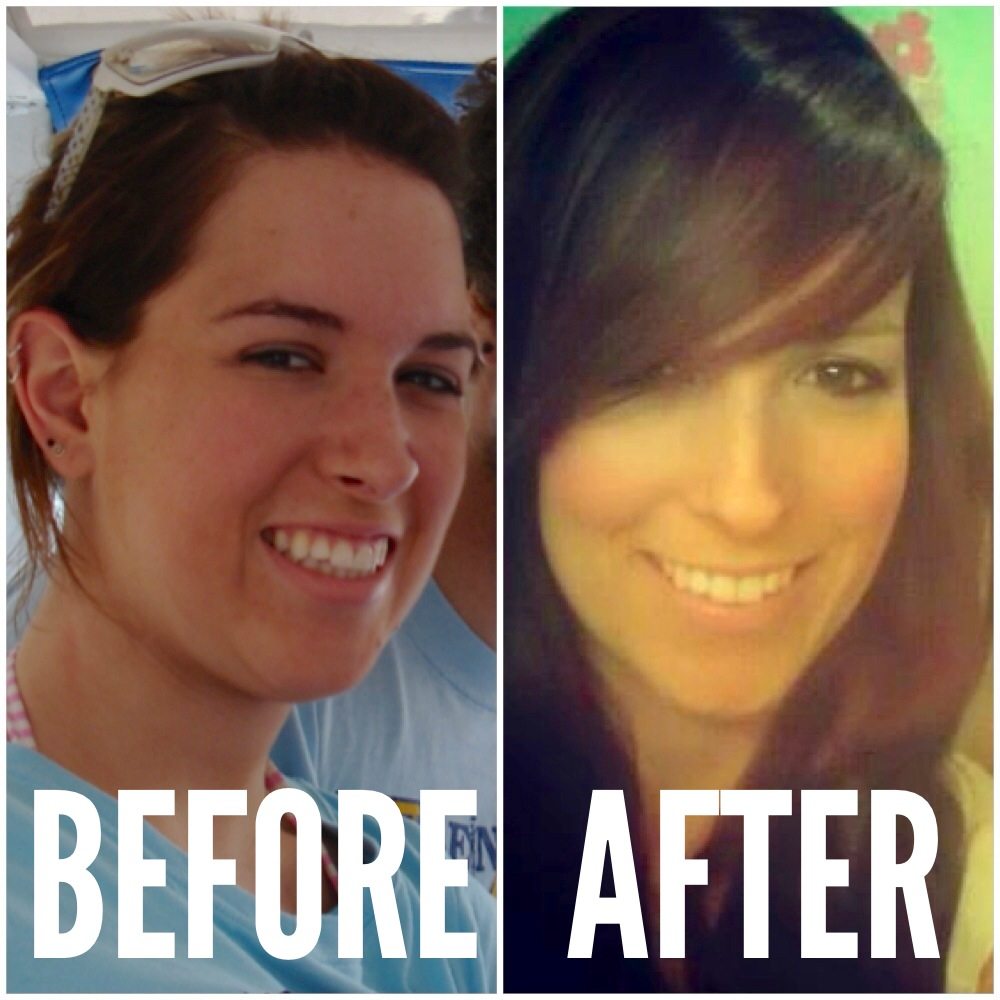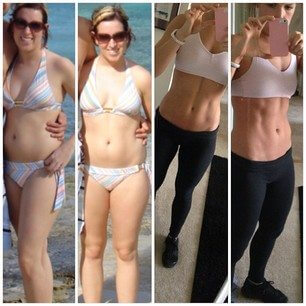 And I'm one of The Super Sisters.
We are 2 internationally recognized fitness trainers
& nutrition specialists.
And we help women lose fat the safe and natural way. 
Listen…
You already know that most of your results come from what you eat.
You've heard about the 80/20 rule over and over…
80% of your results come from nutrition,
And only 20% come from the time you spend in the gym.
Yet you still can't seem to figure out how to RELAX when it comes to food,
Or to end the yo-yo cycle of "dieting" once and for all…
Does the following scenario sound familiar?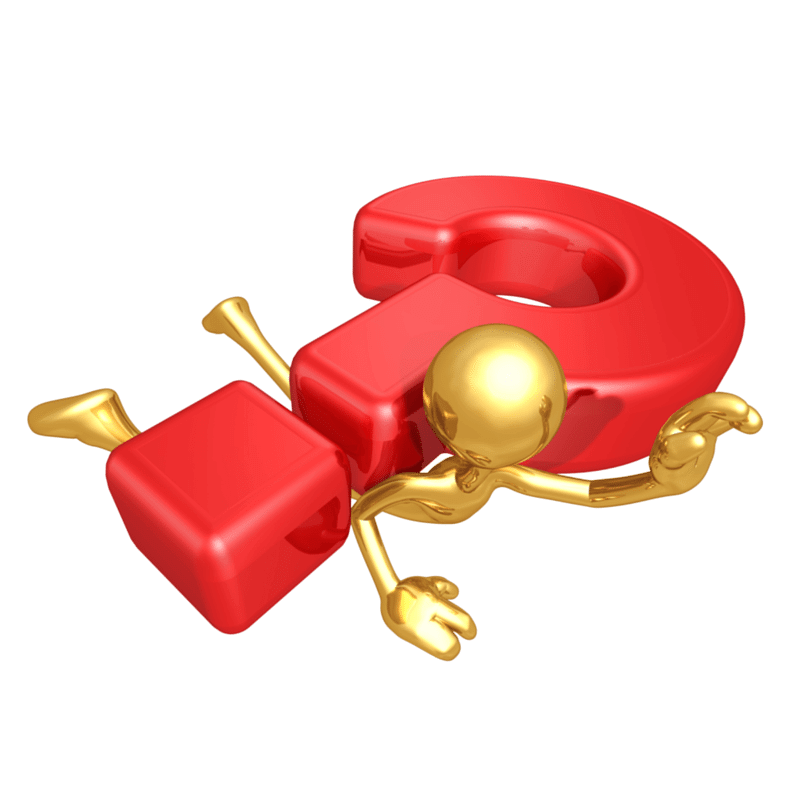 You've been working out a ton. 
You're busting your buns in the gym, yet not seeing the results you wish you'd see.
You feel like you're SO close to reaching your goals,
And you KNOW that if you could just figure out how to eat better,
You'd be flying high.
You've tried (or considered trying) everything from
Paleo to
Flexible Dieting to
Calorie Counting to
IIFYM to
Gluten-Free to 
Intermittent Fasting to
Clean Eating and More…
Yet you're still not quite sure where you're going wrong,
OR you haven't figured out how to sustain your results,
OR you're confused about what the best approach is.
Maybe all 3 of these describe you.
The point is… Ultimately, you end up right back where you started.
If this sounds like you, stop
whatever else you're doing right now.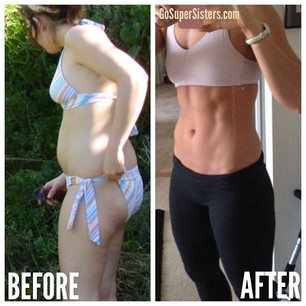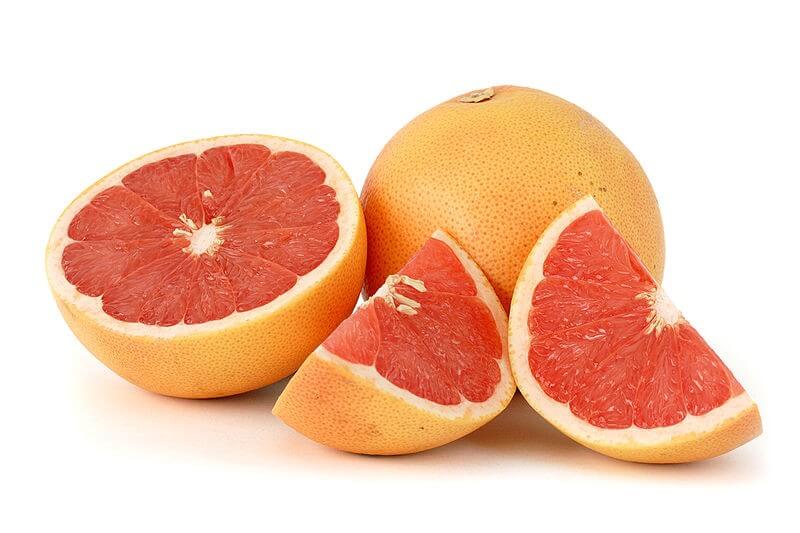 In a matter of minutes, I'm going to explain to you why the way you've been eating til now has been sabotaging your fitness goals.
I'm going to break this down, very basic.
The only reason I know this stuff now is because I was once in the SAME boat you are.
I restricted calories, I thought I couldn't eat the foods I love….
I practically starved myself just to be thin.
But my approach then was all wrong. 
The body needs food, and lots of it.
But here's the thing… Not all foods are created equal.
Your body needs real nutrition.
So if you've been starving it of that (intentionally or not),
you MUST fix your habits now, not later.
Without the right nutritionally dense, vitamin-rich foods, your body cannot function optimally.
This often leads to dreaded outcomes, like:
Bloating,
Weight Gain,
Depleted Energy Levels,
Hormonal Imbalance,
Increased Belly Fat,
Tired-Looking Skin, and
Lots Of Other Negative Side Effects.
You may be thinking…
This doesn't apply to me. I already eat well.
And for some, that may be true…
But for most people, it's simply not the case.
Even people who think they eat a "healthy" diet.
Still often fall victim to the 3 Biggest Nutrition Pitfalls, outlined below. 
If you're doing any of these 3 things, you won't see optimal results from your workouts.
You'll be stuck like a hamster on a wheel, going nowhere.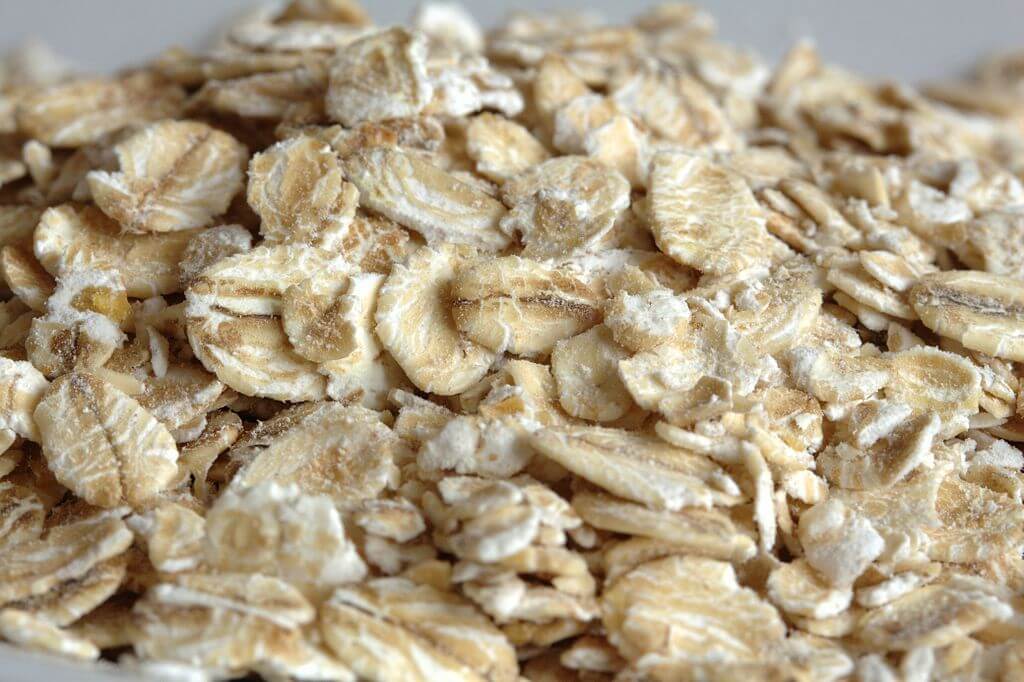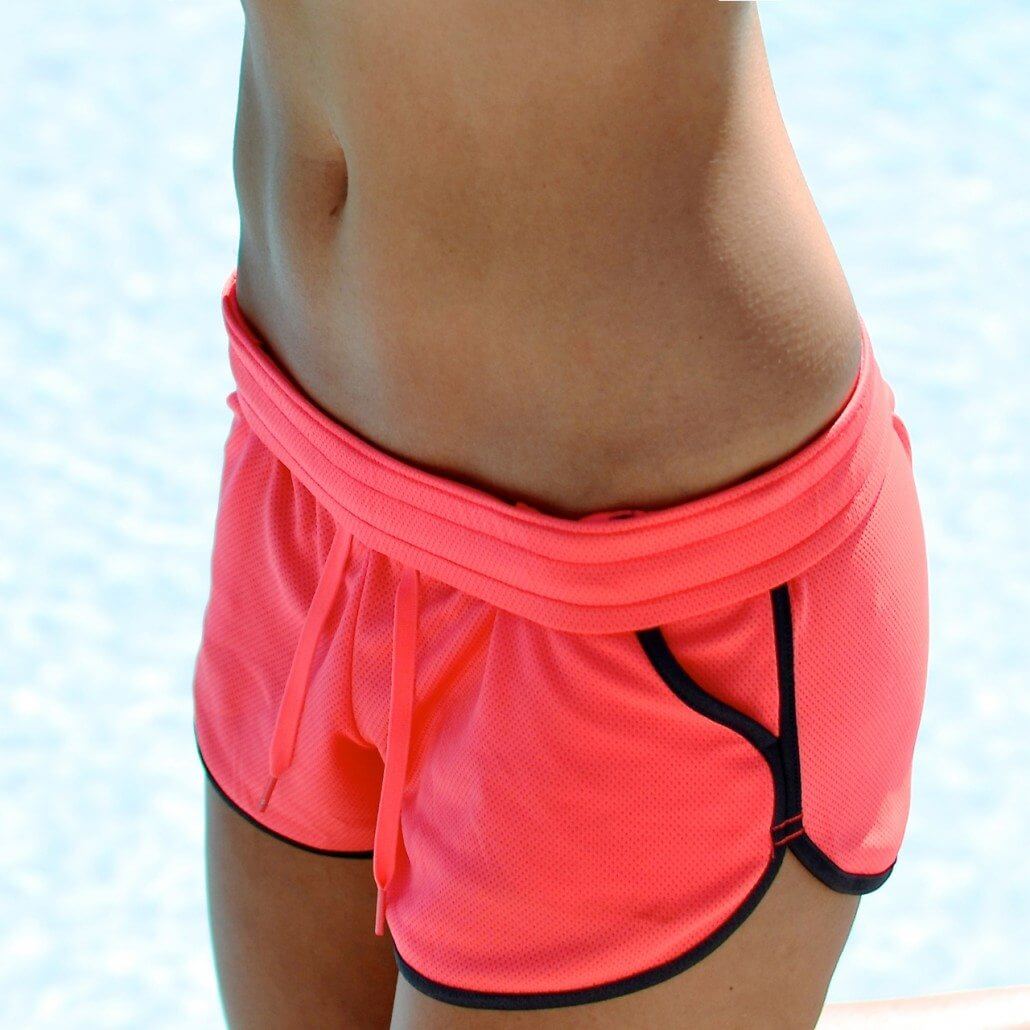 THE TOP 3 NUTRITION PITFALLS
1. POOR DIGESTION,
Which leads to poor nutrient uptake & possible malnourishment — EVEN if you think you "eat well"
2. TOO MANY damaging free radicals in the bloodstream
Which leads to subsequent hormone imbalance, slower metabolism and possible weight gain & bloating, particularly around the midsection
3. EXCESS INFLAMMATION from current food choices
Including foods you may think are "healthy" (i.e. Greek yogurt, certain types of protein, etc.)
These 3 problems can contribute to faster aging and slower metabolism,
As well as an increased rate of fat storage and a host of other health problems.
It took my sister and me over a decade to figure this stuff out…
But you can see now… The results speak for themselves (check out my Before & After below).
When I stopped eating the foods I once thought were "healthy" for me…
And started eating a plant-based diet like the one outlined in the L.E.A.R.N. Meal Guide,
I had very little trouble reaching my fat loss goals quickly & easily.
I have also been able to maintain my results with little effort.
And the best part? I FEEL much, much better — both physically and mentally.
A "Plant-Based" diet doesn't mean you need to go full on Birkenstock-wearing, vegan hippie or anything crazy like that…
Plant-Based Diet simply means you eat your plant foods first.
This way of eating follows a simple "Abundance Philosophy" and concept of "Crowding Out."
Abundance Philosophy
This is particularly refreshing for anyone who has ever felt they "can't eat" certain foods or thought that "losing weight" means you have to go on a crazy Tea-tox, "Cleanse" or a strict diet of dry chicken breast and 5 oz. of steamed broccoli 4x per day.
That is one of the biggest myths there is!
It's simply not true. The body WANTS food, and it wants it in abundance!
Trouble is… Too many foods out there are not actually "food" anymore. They've become "food-like substances," and as the food industry dominates our pantries, these substances get more and more processed and less and less nutritious.
Because the FDA doesn't regulate most of the harmful additives and mystery ingredients food companies are allowed to feed us,
Millions in America (and increasingly around the world) are left fat, sick, bloated…
And without any clue why. 
But eating a mostly plant-based diet enables true food freedom.
Because the foods are so naturally low in calorie and massively high in nutrient density,
A plant-based diet can deliver everything your body needs in a perfect plant-made package.
You can eat platefuls of food — and still have room for more. 
Which brings us to the next principle…
Crowding Out
The more plant-based foods you eat, the less room there is for "other" stuff.
When you eat a plant-based diet (i.e. eat your fruits & veggies first, before anything else),
You no longer have to feel restricted in what you eat. 
You can eat all day long if you'd like, or cluster your meals to 3x per day. 
The point is… 
You'll be eating so many different, delicious naturally good-for-you foods…
That by the end of the day, there's not much room for anything else. 
You're truly unlocking your body's own natural fat-burning potential.
It's like giving your body (and mind) the Master Key to Food Freedom!
If you too can simply L.E.A.R.N. to avoid the Top 3 Nutrition Pitfalls by Living Easy Around Real Nutrition, you can expect to experience:
– Easier Fat Loss – Higher Energy Levels – Stronger Immune System – Healthier Skin, Hair & Nails – Better Performance in the Gym – Ease of Lifestyle & More
If you've ever struggled with losing weight
&

KEEPING it off, this is your path to fat loss freedom.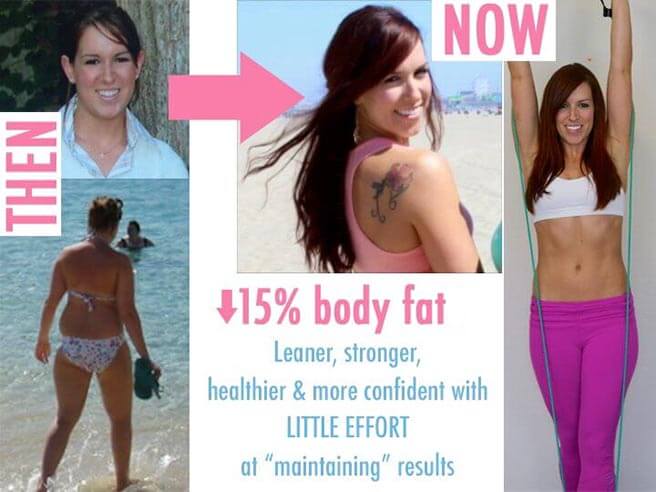 IT'S TIME TO L.E.A.R.N. A BETTER WAY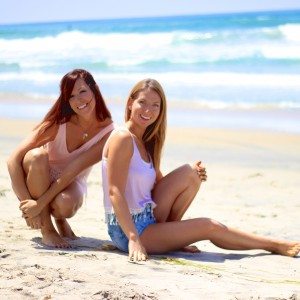 The L.E.A.R.N. Meal Guide teaches you how to live a relaxed, healthy & fit life, completely free of calorie counting, food obsessions, nutritional deficiencies and emotional attachments to food.
It will help you take the guesswork out of nutrition, balancing your life back to a normal, sustainable place when it comes to food.
It's taken us almost a decade to figure this food formula out and now we're ready to share it with you.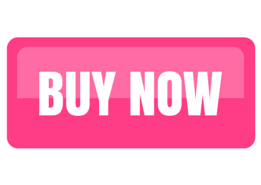 Save on Shipping – No Waiting! This program is 100% Digital and You'll Have Access to it Immediately! No Physical Products will Be Mailed.