Why doesn't anyone tell you adulting is going to be so much work?!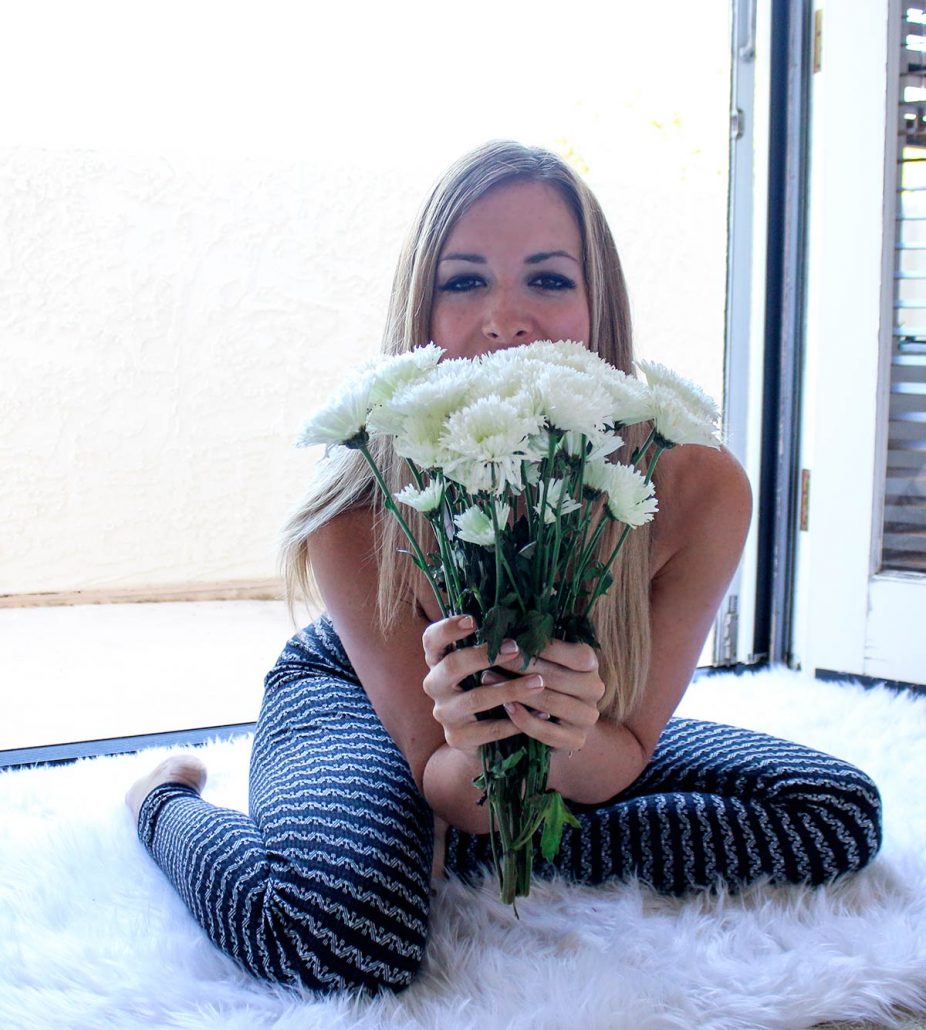 From having to:
plan our workouts,
cook healthy food,
get work projects done,
and just plain take care of our bodies…
Let me just point out the elephant in the room here… Being a responsible adult requires a lot of energy. And I don't even have kids yet!
Does anyone remember the good ol' days when the most important thing in our lives was the new show coming on during Sunday cartoons?
Yeah, I know. Those were the days.
But now here we are, fully grown… and despite the day-to-day stresses of life, ever since I entered my 30s I've really committed myself to being more responsible in everything I do, including my:
workouts
nutrition
skincare
hair care
nail care
community volunteering
self development programs
book reading (which is mostly audible listening, let's be real…)
house chores (esp all my gym laundry lol)
paying all bills early
quality time with friends & family, etc.
I've realized more intensely than ever in the last year, that if I'm not doing these things for myself, I know no one else is going to do them for me. And the more I am on top of these things in my life, the happier I am overall.
In other words, I've chosen to officially #GlowUp (and glam up) all of my "adulting." Because if it's not fun to do, I don't usually want to do it. And I imagine there are many of you out there who feel the same…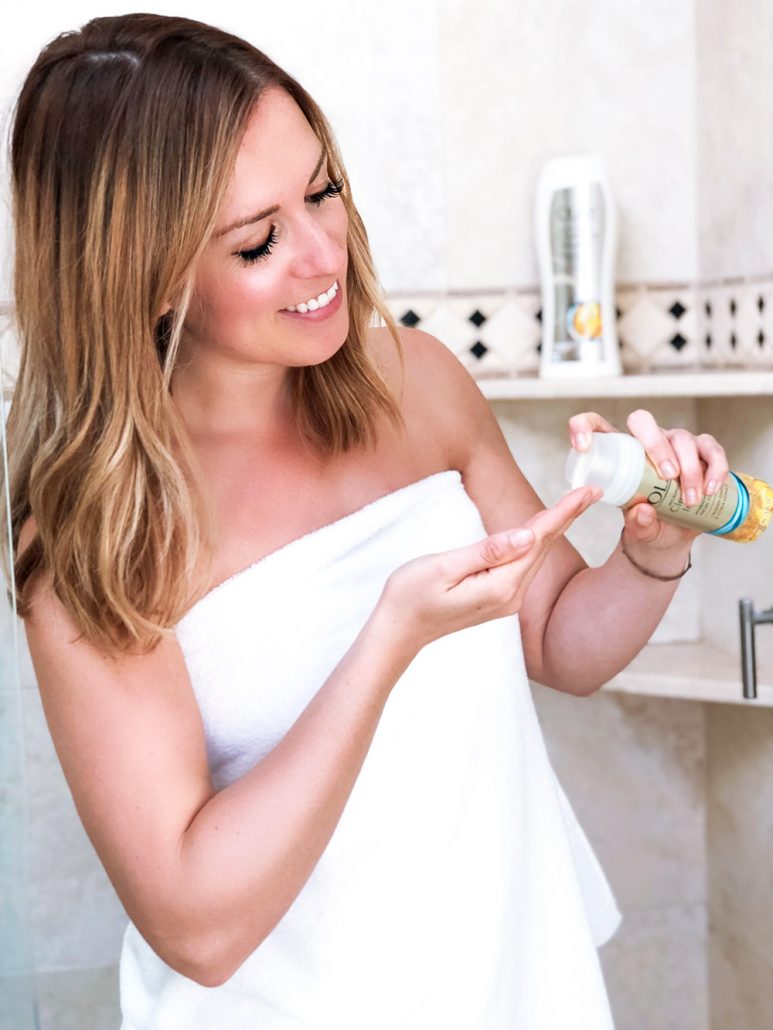 So I'm on a mission to make it "cool" to be responsible and respectful, to yourself and others.
There's so much opportunity available to us if we really show up in our lives, always giving 100% effort. And from personal experience, I can definitely reinforce the idea that when we do show up this way, every area of our life becomes MUCH more fulfilling.
In other words, luxury feels best when it's hard earned.
As part of this personal commitment, I've particularly chosen to heavily focus on my daily gym and self care routine.
I've restarted my Bootcamp Program and have also been walking my dogs daily, and I've been really investing in skincare lately too. I just joined a new functional fitness gym here in San Diego, and it's been really great to be the student again (instead of always being the teacher).
I never thought I'd take you guys into my "after gym" bathroom routine, but here we are… 🙂 Why? Because you guys have asked me about this over and over, and I also think skincare is a huge part of self care.
Self care obviously includes working out, brushing/flossing our teeth, taking care of our skin / nail / hair routines, and all the other things in between. Consider this your official invitation to join the #GlowUp challenge too!
For this "Glow Up" challenge, I've partnered with Olay and can't thank them enough for these awesome products! I want to send this message out to all of you — let this be your call to action, your invitation to be more responsible in your day-to-day life.
One of my favorite parts of my #GlowUp routine has been my Cleansing Infusions Crushed Ginger facial cleanser and body wash by Olay. These are BY FAR my favorite products so far! There's the facial scrub and the body wash, and I'm obsessed with both.
I wish everyone on planet earth could smell how delicious the ginger scrub smells. It's seriously like a dessert, and the exfoliators feel SO good on my skin.
Actually, just thinking about it makes me want to go get back in the shower right now! lol
Anyway, I've also committed myself to weekly meal prep. That's been a challenge because of my travel schedule, but thankfully I have lots of easy on-the-go snacks with me at all times.
Last but not least, I've been working on improving my camera skills so I can make higher quality content for all of you. I am so crazy obsessed with putting out helpful, educational content for you all that really resonates and helps you overcome whatever challenge you've had in your life lately.
I want you to know you're not alone. But you also get to take great care of yourself first, because when you do, you will not only experience more joy and ease in your life… you'll also be able to spread that to those you love.
So if you feel like you've been slacking in any area of your life lately, I want this to be the moment you choose to rise up. I want this to be the moment for you that something really "clicks," and I want you to join me on this #GlowUp journey.
Can you commit to improving your self care routine? Can you commit to getting this whole "adulting" thing on track? Will you join me in making this your best year ever?
I hope the answer is yes.
For me, it's a BIG YES. I believe in you, and don't forget — we're all in this together. We'll figure this out, one day at a time! It starts with our attitude, it starts with how we show up, and it starts with our commitment to being our best selves daily.
Sending big hugs,
Liz
PS – If you want to try the Cleansing Infusions line, you can purchase it from Walgreens here.
---
PPS –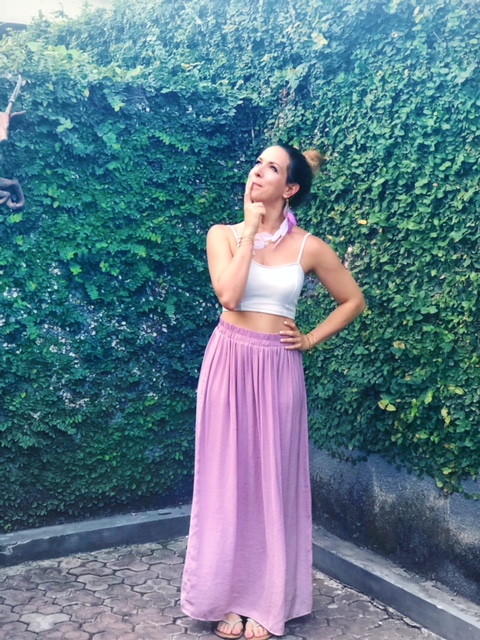 Even here in Bali, I've been sticking to using the @OlayCleansing Infusions collection and the #TiltTest proves it. Yes, this is my natural glow! 🧘🏼‍♀️🌴
Even without a tan (*and* even in the rain), I feel like a glistening goddess here thanks to all that sparkly crushed ginger in the body wash. 🧖🏼‍♀️
.
Share your own #TiltTest results with me! #obsessed #ssf #ad
---
This is a sponsored conversation written by me on behalf of Olay. The opinions and text are all mine.
https://supersisterfitness.com/wp-content/uploads/2018/04/Olay-ginger.jpg
1333
1000
Liz
https://supersisterfitness.com/wp-content/uploads/2017/09/SSF-logo-plain-pink.png
Liz
2018-05-18 19:46:17
2018-05-25 21:25:42
Tired of Adulting? Try This #GlowUp Challenge