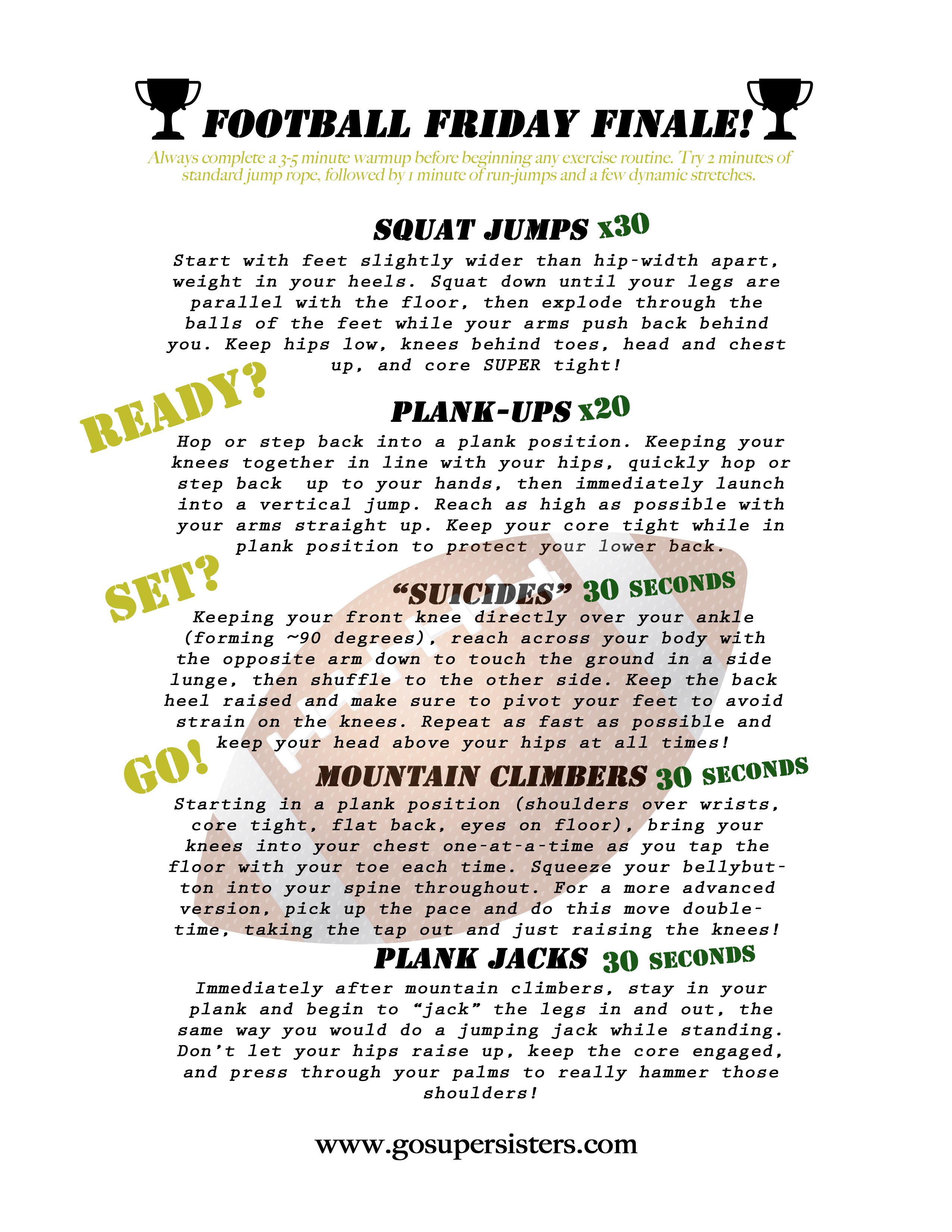 Cauliflower Pizza Bites & A Quick Calorie Blast!
Pat yourself on the back because you've made it to our LAST Football Friday of the year! This calls for a special fat-blasting workout that'll get your metabolism revving. We've designed for you a special HIIT routine, which stands for High Intensity Interval Training. This circuit is short but intense, so push yourself to the max during every exercise. Special props to Liz's Total Body Conditioning class at UCLA for already testing out this week's kick-your-butt routine!!
Exercising this way pushes your anaerobic threshold, making you (in the words of Daft Punk) harder, better, faster, stronger. It also kicks your metabolism into high gear, causing your body to burn calories at a higher rate throughout the rest of the day. What could be better than that?!
Watch our special video for FIT TIPS, form demos and a little inspiration, then click on the image below, print the routine and get busy! Train like an athlete today, and you'll feel like one tomorrow. Make sure you stay hydrated, take breaks when your form begins to fail, and always tell yourself "YOU CAN DO THIS!" because we know you can. We'll be right here, cheering you on!
When you're done, let us know how many rounds you made it through and who your favorite football team is — unless it's Ohio State, of course. 😉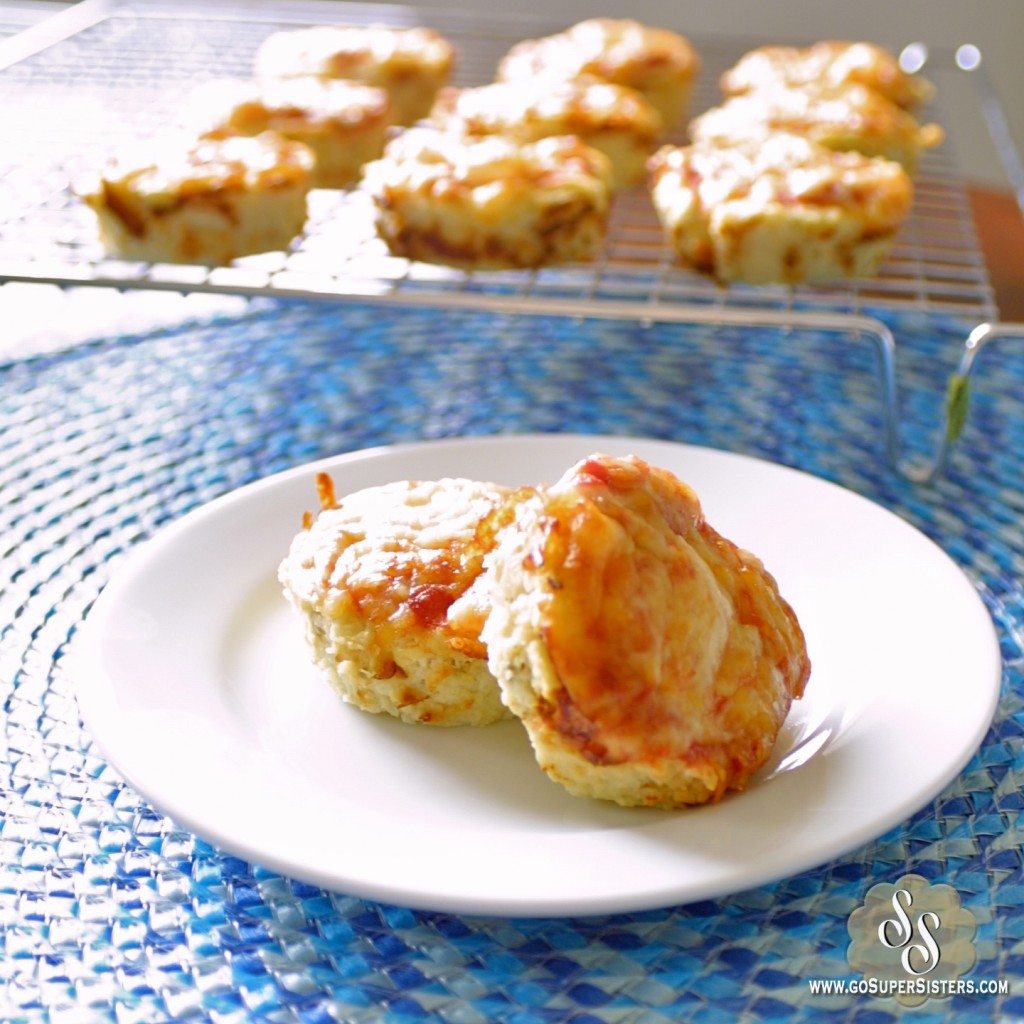 Cauliflower Pizza Bites
Makes 12 servings
6 cups cauliflower
1 egg
1 egg white
1/4 cup unsweetened almond milk
2 tbs ground flax seed
1/4 cup oat bran
1/4 cup parmesan cheese
1 tbs coconut flour
1/2 cup tomato sauce
1/4 cup part-skim mozzarella cheese + 1/4 cup for topping
Preheat oven to 425 and spray a muffin pan with nonstick spray. Place cauliflower in a large bowl with 1/4 cup of water and microwave until cauliflower is soft (approximately 3-5 minutes), then drain the water and squeeze excess liquid out of the cauliflower with a paper towel. Place soft cauliflower and all other ingredients except for the tomato sauce and mozzarella cheese in a food processor and process until smooth. Add the 1/4 cup of mozzarella cheese and mix by hand. Spoon mixture into prepared muffin pan and bake for 25-30 minutes. Remove pan from oven and top each pizza with tomato sauce and the remaining mozzarella cheese. Bake for another 5-10 minutes or until cheese is golden brown.
Calories: 46.4
Fat: 2.4 g
Carbs: 2.5 g
Protein: 4.6 g
WW Points +: 1 pt
https://supersisterfitness.com/wp-content/uploads/2012/09/Football-Friday-Finale-workout.jpg
3300
2550
Liz
https://supersisterfitness.com/wp-content/uploads/2017/01/SSF-logo-plain-white.png
Liz
2012-09-28 08:50:04
2014-02-12 16:28:28
Football Friday Finale!